Gold Loan for Education
In the relentless pursuit of knowledge and academic excellence, the financial aspect often emerges as a formidable challenge. However, there exists a beacon of financial assistance that can illuminate the path to education gold loan. These loans harness the inherent value of gold, allowing individuals to convert their precious assets into a gateway for educational pursuits. Whether it's funding tuition fees, purchasing study materials, or managing other educational expenses, gold loans for education provide a flexible and accessible solution. The intrinsic value of gold can be leveraged to secure a loan, ensuring that aspiring minds can tread the corridors of education without being shackled by financial constraints.
IIFL Finance is committed to empowering individuals on their educational journey through their specialized education gold loan schemes. By bridging the financial gap, IIFL Finance stands as a beacon, ensuring that nothing stands in the way of ambitious minds striving to build a successful career through education.
Benefits of Gold Loan For Education
IIFL Finance's Jewellery Loan for Education in India emerges as a transformative financial ally, unlocking the door to educational aspirations. With competitive interest rates and a hassle-free application process, it not only eases the financial burden but also ensures that the pursuit of knowledge is seamless and uninterrupted.
‌
Gold Pledged is
Secured and Insured
‌
Loan Approval in
Few Minutes
‌
Meet your requirements with
Minimum documentation
Gold Loan

Interest Rate For Education

IIFL Finance gold loan interest rates for education that ensure competitive rates aligning with customer needs for educational purposes
Interest Rate

0.99% onward p.m.
(11.88% - 27% p.a.)

Rates vary according to the loan amount and repayment frequency

Processing Fee

₹0 onwards

Varies depending on scheme availed

MTM Charges

₹500.00

Valuing an asset to reflect its current market rate

Auction Charges

₹1500.00

Auction Intimation Charges: ₹200
How to Apply Gold Loan For Education
01

‌
02

‌
Provide your ID proof, address proof and gold to get an instant approval
Documents Required
03

Simple process and in-house gold valuation ensures that you get the loan amount in your account or in cash
Gold Loan For Education Calculator
Find out the amount you will receive against your gold jewellery
The amount should be between Rs.10,000 and Rs.5,00,000
Rate Calculated @ / Gm
*The market value of your gold is calculated by taking 30 days average gold rate of 22 carat gold | Purity of the gold is assumed at 22 carat.
*You can avail a maximum loan of up to 75% of the market value of your gold depending on the quality of the gold.
Why Avail

Education Gold Loan 

from

IIFL Finance?

IIFL Finance is a leading finance and investment service provider, offering a diverse array of customized financial products and services, including gold loans for student education. Renowned as a Gold Loan financing company in India, our extensive network spans over 2,600 branches PAN India. Applying for a gold loan for higher education is a breeze - whether through our user-friendly online platform or by visiting the nearest gold loan branch. Spanning across 30+ select cities, our gold loan at home service further adds to the convenience, making the entire education gold loan procedure swift and customer-centric. As for education gold loan eligibility, all we ask is that your gold's purity should be within 18 to 22 carats, age between 18 and 70 years. Also you should have a regular source of income.

Guided by our "Seedhi Baat" or straight talk approach, we uphold complete transparency in revealing Education Gold Loan interest rates, processing charges, and other terms specified in the loan agreement. Additionally, the gold jewellery pledged by our customers finds secure refuge in insured vaults, ensuring utmost safety. When you seek an Education Gold Loan nearby, consider IIFL Finance as your trustworthy companion. We take pride in delivering the best Education Gold Loan online services in India, seamlessly empowering aspiring minds to pursue their educational dreams without any unnecessary hassle.
IIFL Finance offers distinctive features specifically crafted for gold loans catering to educational needs:
Fast disbursal ensures quick financial assistance and disbursal against pledged gold jewellery, minimizing waiting periods after submitting application
High loan amount by obtaining the maximum highest amount for pledged gold jewellery and ornaments, facilitating enhanced financial support for educational pursuits.
Safe storage and credible insurance guarantee the safety of valuable assets, providing assurance and peace of mind for students and their families.
No hidden costs - We have transparent fee structure with every fee is clearly communicated during the application process, ensuring financial transparency.
Specialised gold loan schemes designed to cater to the unique requirements of individual borrowers pursuing gold loan for education, addressing diverse capital needs.
What is

Education Gold Loan?

An Education Gold Loan in India is a type of loan specially designed for individuals who are in need of funding their educational pursuits. This loan allows the borrower to use their gold assets as a guarantee for the loan. The lender then approves the loan amount based on the value of the gold that is given as security. The borrower, usually a student or their family, can use the money for different educational expenses, such as tuition fees, accommodation, books, and other related costs. This loan is beneficial because it lets individuals use the value of their gold without having to sell them. It provides a flexible and efficient way to bridge the financial gap and ensure that education remains an attainable goal.

If you're wondering how to get an education gold loan, look no further. IIFL Finance, through its specialized Education Gold Loan, exemplifies this concept by offering a dedicated financial tool to support the educational aspirations of individuals, making the pursuit of knowledge a more accessible and achievable endeavour.
Eligibility Criteria For
Gold Loan For Education
The eligibility conditions of gold loan For Education from IIFL Finance include:
An individual age must be between 18 to 70 years

An individual must be a salaried, trader, farmer, businessman or self-employed professional.

The gold kept as security should have a purity of 18-22 Carat

The loan-to-value, or LTV, ratio is capped at 75%, meaning a maximum of 75% of the value of the gold will be given as loan.
Documents Required

Gold Loan For Education

A gold loan borrower must submit a few documents as part of the Reserve Bank of India's Know Your Customer (KYC) norms. Here is the list of documents:

‌
Accepted Identity Proof
Aadhaar Card
Valid Passport
PAN Card
Valid Driving Licence
Voter ID Card
‌
Accepted Address Proof
Aadhaar Card
Valid Passport
Rent Agreement
Electricity Bill
Bank statement
Valid Driving Licence
Voter ID Card
Gold Loan for Education FAQs
You can do gold loan repayment via various mobile apps, and if you prefer the offline option, you can visit your nearest IIFL Finance branch and pay in person. 
The eligibility criteria for gold loan are as follows:
• A person must be salaried employee/businessman/businesswoman/trader/farmer or self-employed professionals.
• A person age between 18 to 70 years.
Using the IIFL Finance education gold loan calculator in India is a cakewalk. All you have to do is enter the weight of gold in grams/kilograms, and within seconds, you will come to know the moan amount that you are eligible. The calculator considers that particular day's gold value and does the calculation. 
Yes, currently we offer this service at 30+ cities in India. Check the gold loan at home page on how to apply and cities from where you can avail doorstep gold loan
6 Million +

Happy Customers
IIFL

Gold Loan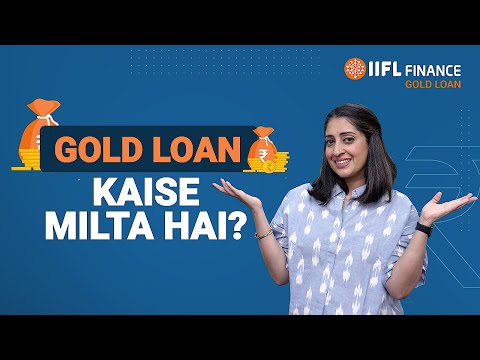 Gold Loan Kaise Milta Hai?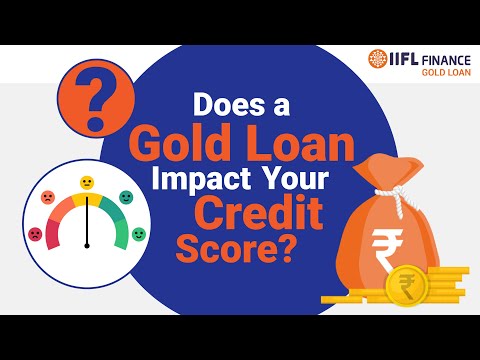 How a Gold Loan Affects Your Credit Score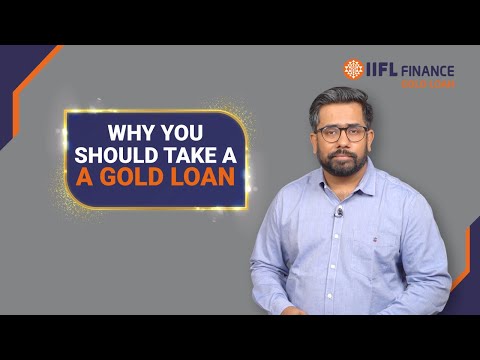 Why you should take a gold loan?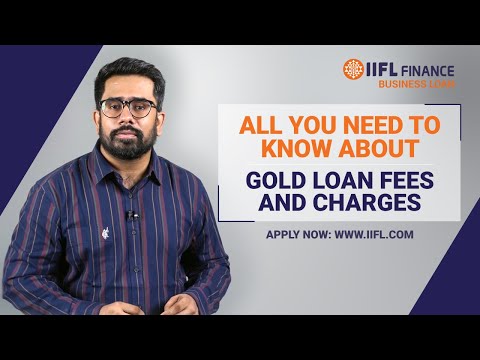 All you need to know about gold loan fees and charges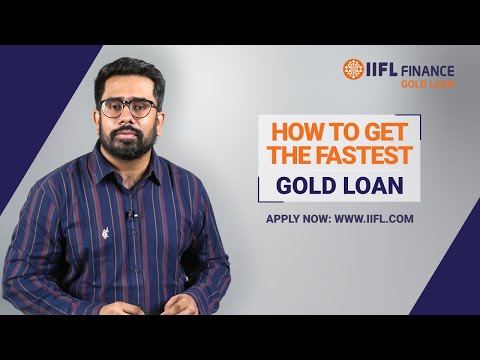 How to get the fastest gold loan?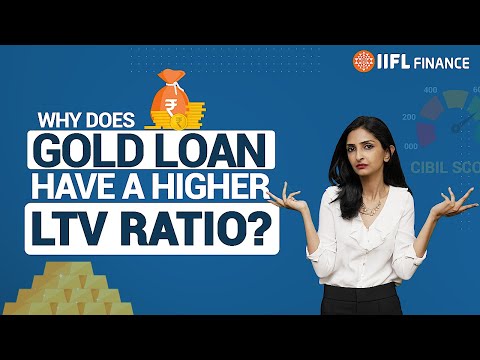 Gold Loan

Popular Searches