What Are The Eligibility Criteria For A Gold Loan?
There are certain eligibility criteria which need to be met to avail gold loans from any lender. Want to know the complete process details? Click here Now!
9 Jul,2022
04:58 IST
35 views
28 Likes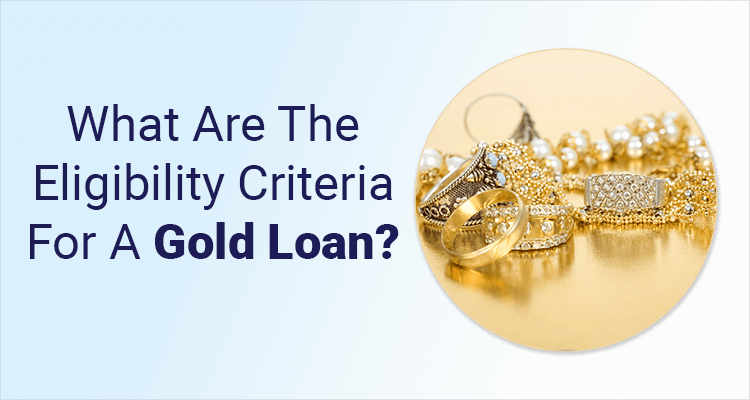 Gold jewellery is a recommended investment and also a saviour in times of emergency for many Indian households. It has proven to provide returns over equity during a financial crisis and also as collateral when you require urgent liquidity. All you need to do is apply for a gold loan based on gold loan eligibility and submit your gold jewellery as collateral. You can check your eligibility through the gold loan eligibility calculator on the IIFL website.
Gold Loan Eligibility Criteria
IIFL gold loans offer the highest level of benefits to customers while promising to keep their gold safe. The gold loan eligibility calculator on the IIFL website helps you understand your gold loan eligibility against your gold jewellery.
However, the gold jewellery needs to be at least 22 karat and all gemstones, including diamonds will not be considered contributors to the overall weight of gold. There are many offers designed for those who fulfill the gold loan eligibility criteria at IIFL Finance.
The gold loan eligibility guidelines for an IIFL gold loan include
| | |
| --- | --- |
| Age | 18 - 65 Years |
| Loan Amount Upper Limit | Rs. 50 Lakh |
| Gold Purity | 22-24 karat |
| LTV Ratio | Maximum 75 per cent of gold value |
Documentation Required
1. Identity proof:
PAN Card or driving license or passport or Voter's ID Card or Aadhar card
2. Address proof:
Voter's ID or Aadhar Card or Rental Agreement or Utility Bills or Bank Statement
Using A Gold Loan Eligibility Calculator
While planning to apply for a gold loan, it is vital to understand the required gold jewellery for the loan amount you need. This is where the IIFL Finance gold loan calculator will prove helpful and it is easy to use. Follow these steps to determine your eligibility:
1. Visit the IIFL Finance website.
2. Enter the required loan amount.
3. Enter the weight of your gold jewellery in gms or kgs.
4. Enter your name, phone number and location.
The result will display the eligible gold loan amount based on the market value of gold at that time, along with the interest rate and loan tenure, based on your desired loan amount.
Gold Loan Application Process
If You're Applying For An IIFL Gold Loan Offline:
Visit your nearest IIFL branch with the gold jewellery you wish to encash. Our representative will provide a quote of the eligible loan amount, interest rate and tenure. You can discuss the suitable gold loan scheme based on your requirements and receive the gold loan amount instantly after submitting the required documentation.
If You're Applying For A Digital Gold Loan:
1. Visit the IIFL website and register an account by entering your email ID or phone number.
2. Once you have entered your personal information and fulfilled the other documentation processes, enter the desired gold loan amount and weight of gold available to surrender as collateral.
3. You will be further intimated about the tenure and rate of interest on the loan amount.
4. If the conditions are acceptable to you and with the correct documentation, your gold loan will be approved.
5. One of our representatives will pick up the gold ornaments at your registered address and you can choose to receive the loan amount in your bank account or via cash.
Why Choose An IIFL Finance Gold Loan?
IIFL's gold loan is your best bet owing to the following features:
• Quick disbursal time–under 30 minutes
• Low rate of interest as low as 0.83 per cent
• Minimal documentation
• No CIBIL score required
Visit your nearest IIFL Finance branch or apply online through the website or the app and fulfill your capital requirements with ease through the best gold loan scheme at IIFL Finance.
FAQs
Q1. Do you need a CIBIL score for a gold loan sanction?
Ans. No, a CIBIL score check is not a part of the gold loan verification process at IIFL Finance.
Q2. Can you prepay the gold loan without any penalties?
Ans. Yes. However, recheck for any prepayment penalties before applying for a gold loan with the respective financial institution.