What Is The Maximum Tenure For Gold Loan?
Want to know the maximum tenure for gold loan? Read this article to know everything about gold loan tenures in detail. Visit Now!
15 Nov,2022
11:35 IST
9 views
1 Like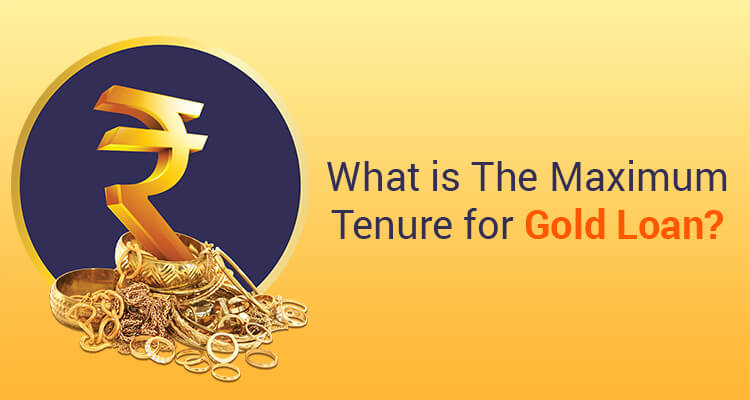 Since time immemorial, gold has been considered as one of the safest assets. Gold is an insurance against difficult times and, compared to other assets, the yellow metal is more liquid and can easily be sold or used as collateral.
Because of the deep emotional attachment to gold, most people in India prefer to take loan against the yellow metal rather than sell it. Essentially, gold loans are secured advances against gold ornaments, or even coins in some cases, to meet immediate financial needs.
Gold loans have a relatively high loan-to-value ratio—the ratio of loan amount to the value of an asset pledged—but it could change with the price of gold. When gold prices are high, lenders tend to offer lower loan-to-value to minimise their risks. This is because if gold prices decline at a later stage, there is a higher chance of delinquency as the value of the pledged gold can fall below the outstanding loan.
Gold Loan Market
In India, there are a number of institutions including banks and non-banking financial companies as well as some specialised NBFCs that offer loans against gold.
Although almost all banks—both private and government-owned—offer gold loans, the business is driven primarily by NBFCs, which control about two-third of the market share.
Also, since roughly two-third of the total gold demand comes from rural areas in India, there is a vast unregulated market for
gold loans
such as pawn shops and local moneylenders. It is always best to go to a regulated entity such as a bank or NBFC to ensure the safety of gold. Many of these unregulated entities are fly-by-night operators, who could disappear with the gold.
Gold Loan Tenure
Gold loans have a relatively shorter tenure compared to other loans. Most lenders prefer shorter tenures for gold loans as volatility in the price of gold can have a huge impact on the profitability of the lender. Gold loan companies mitigate the risk of volatility in gold prices by offering shorter tenure loans to avoid any negative impact on their margins.
Typically, lenders offer gold loans starting from one month to three years. Though the maximum tenure of gold loans varies from lender to lender, it rarely goes beyond four years. In India, a majority of gold loans have tenures of less than one year.
According to a recent study of the gold loan companies, loans with one to three months tenure account for more than half the loan book in 2019. Loans for three to six months make up almost 20%, followed by loans for six to 12 months. Loans beyond one year to less than three years account for barely 5% of the loan book while that of three and five years accounted for a minuscule portion.
Unlike other loans, lenders offer flexible repayment options for gold loans. Lenders often offer customised solutions on repayment to suit the income streams of the borrowers.
In gold loans, borrowers have the option to pay equated monthly installments or pay only the interest component initially and pay the principal component at the end of the tenure of the loan. Lenders offer slightly longer tenure if the repayment of the gold loan is in EMIs and a shorter tenure if it is repaid in bullet payments or lump sum at the end of the tenure.
Conclusion
A gold loan is a short-term facility to ride through a financial emergency. Since gold loans are secured, interest rates on them are cheaper than personal loans and credit cards, more so if the borrower has a strong credit record.
Gold loan is the fastest-growing personal loan segment thanks to the ease of borrowing money against gold jewellery. While some banks still require prospective borrowers to visit their branch to avail a gold loan and pledge their jewellery, many lenders such as IIFL Finance have adopted a fully digital process.
Gold loans from IIFL Finance come with attractive terms to help one raise funds instantly. IIFL Finance offers gold loans for tenures up to 24 months, though it also provides half-yearly gold loan schemes for farmers.