Ever wondered if you could get a Gold Loan at home? IIFL Finance Gold Loan at home service is just what you need. An ideal solution for all your financial needs, be it a medical emergency, business expansion, wedding expenses or anything else. Plus, the interest rates are attractive and comparatively lower to help you raise funds instantly. Convenience is one of the highest priorities, hence IIFL Finance offers Gold Loan at home as a doorstep service.
So, if you are looking for a quick and effective way to raise money, apply for an IIFL Finance Gold loan today!
How To Get A Quick

Gold Loan At Home

IIFL Finance Gold Loan provides the necessary funds for your business ventures or financial emergencies by giving the maximum value for your gold. Pledge your gold and get your gold loan now!
Choose Home Service option in online application form
An authorized person will visit your home
Simple Process in-house Gold Valuation
You can Get Gold Loan Amount in your Account or in Cash within 30 Minutes
Benefits of

Gold Loan at Home
‌
Avail Gold loan
at Doorstep
‌
Easy documentation
process
‌
Save travelling
cost & Time
‌
Quick Approval and
Easy Disbursal
Gold Loan at Home Calculator
Find out the amount you will receive against your gold jewellery
The amount should be between Rs.10,000 and Rs.5,00,000
Rate Calculated @ / Gm
*The market value of your gold is calculated by taking 30 days average gold rate of 22 carat gold | Purity of the gold is assumed at 22 carat.
*You can avail a maximum loan of up to 75% of the market value of your gold depending on the quality of the gold.
Apply for

Gold Loan At Home

In Your Cities

We have made it accessible for the following locations
AHMEDABAD
RAJKOT
SURAT
BHUBANESWAR
KOLKATA
GURGAON
LUCKNOW
ALWAR
BIKANER
JAIPUR
JODHPUR
KOTA
HYDERABAD
KARIMNAGAR
KHAMMAM
NALGONDA
VIZAG
WARANGAL
MADURAI
PONDICHERRY
BANGALORE
HASSAN
HUBLI
MYSORE
SHIVAMOGGA
AURANGABAD
BEED
LATUR
MAPUSA
MUMBAI
NAGPUR
NANDED
NASHIK
PUNE
SOLAPUR
KANPUR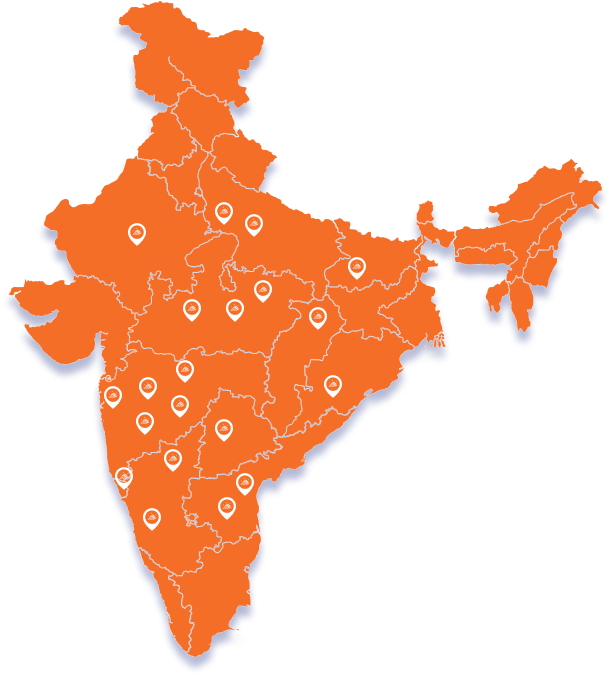 Why choose

IIFL Finance Gold Loan at Home?

IIFL Finance is one of India's leading Finance and Investment service providers. Its Pan India presence of 2,668 branches enables the customer to visit any of their nearest branches or opt for Gold Loan at home service. The multiple digital channels ensure the entire application process is customer-friendly.

IIFL Finance's Seedhi Baat approach ensures 100% transparency throughout the process, from interest rates to processing charges to quick disbursal. Rest assured, your gold jewellery will be kept safe in specialised rooms, backed by credible insurance, and you'll get the maximum possible value for your pledged gold.
How To Apply For

Gold Loan At Home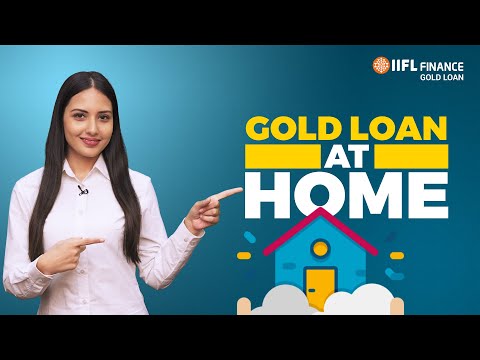 To book an appointment:

Click on the 'Apply Now' button below and fill in all the required details to submit the form.
Call on 1800 266 8108 to book an appointment.

Once the appointment is confirmed, an IIFL Finance representative will come to your home.
Your gold will be evaluated using certified tools
The loan will be sanctioned and the amount will be transferred to your account
6 Million +

Happy Customers
Gold Loan At Home FAQs
IIFL finance Gold Loan at home is an easy and convenient process that can be completed within a few minutes. With minimum documentation, the loan is disbursed almost instantly into your bank account. Here's how it works:
Fill the online form.
Keep necessary documents handy (identity and address proof)
IIFL Finance representative calls and visits your specified address.
The representative uses certified tools to value your gold.
Based on amount and tenure, rate of interest is offered
If acceptable, the loan is sanctioned and amount is instantly transferred to your bank account
Doorstep gold loan means to get a loan from the comfort of your own home. When a customer opts for IIFL Finance's Gold Loan at home service, their gold loan requirement is taken care of within the confines of the customer's home at their convenience. Not only does it save the customer's valuable time, but they also need not risk carrying the gold to the branch.
IIFL Finance gold loans at home are very safe and secure. From application to disbursal, the entire gold loan process is streamlined. The gold you offer as collateral is kept safely in extremely secure vaults that are continuously watched over by a cutting-edge management system.
To qualify for IIFL Finance Gold Loan at home, one can be Salaried/ Non-salaried/ Self-employed individuals between the age of 18 to 70 years at the time of loan disbursal and should be maximum 72 years at the time of loan renewal. The purity of the pledged gold should range from 18 to 22 Carat.
Apart from being one of India's leading providers of Finance and Investment Services, IIFL Finance is the most sought-after name when it comes to Gold Loans.
Here's why:
Attractive Gold Loan Interest Rates
Customised Schemes
Highest Possible Loan Amount
No Hidden Costs
Quick Loan Disbursal
Gold Loan

Popular Searches