Gold Loan
Eligibility Criteria
From loan application to disbursement, the IIFL Finance gold loan process is streamlined in order to make it simple for applicants to get loan without any hassle. We respect the value of your gold and keep it secure in our vaults and . You can apply for gold loan online or by visiting any of our 2,500+ branches across India.

Before applying for Gold loan make sure you meet the requirements, which are listed below:
‌‌
Applicant Details
An individuals should be salaried, Non-Salaried, Self-Employed individuals with minimum age of 18 years, maximum age of 70 years at the time of loan disbursal and maximum age of 72 years at the time of loan renewal.
‌‌
Gold Purity
IIFL Finance provides loan on gold purity of 18-22 Carat.
‌‌
Maximum loan to Value ratio (LTV Ratio)
IIFL Finance will provide a loan of maximum 75% of the value of gold pledged
Gold Loan Eligibility
Related Video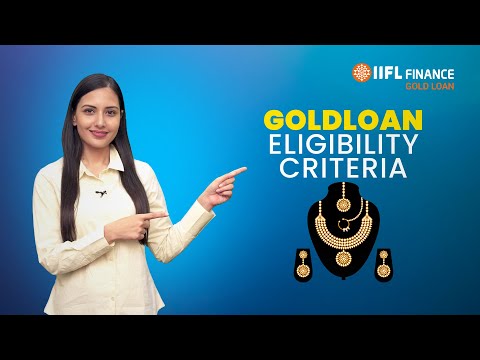 गोल्ड लोन Eligibility: Everything You Need to Know
To know about gold loan and its eligibility criteria, check this video for more information. If you meet all above mentioned eligibility criteria, you apply for gold loan online. You have to click on "Apply Now" Button then fill in the required details and submit the application form. Our IIFL representative will contact you and assist you through the next steps of gold loan process.