How To Get A Loan Against Your Gold Jewellery
Your gold jewellery is not just a priced possession and investment, but also a smart way to borrow money. Here's all you need to know about getting a loan against gold.
17 Jun,2022
12:09 IST
74 views
16 Likes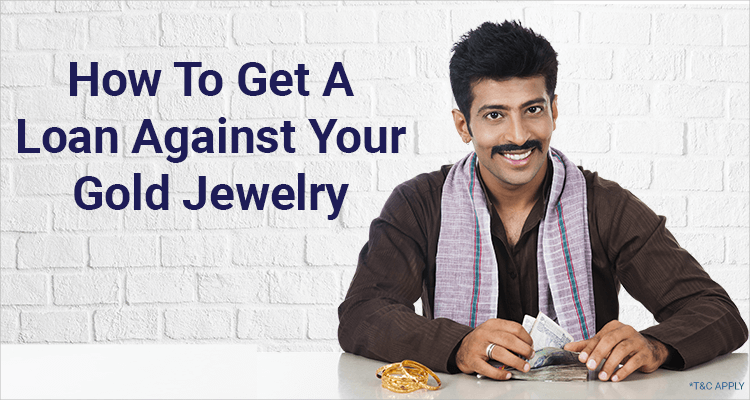 During a financial emergency with limited cash and no savings, getting a loan against your gold jewellery is the best option. It's a faster route to acquire the amount you need. However, the gold loan process in India can be daunting for a first-time borrower.
Here's all you need to know about getting a loan against your gold jewellery in India, including how to set up an account and the required documents.
Step 1: Choose The Right Finance Company
There are many finance companies (banks and NBFCs) that offer gold loans against gold jewellery in India. The interest rate charged by these institutions ranges from 7-29% per annum depending on their credit rating and creditworthiness.
It is advisable to choose a reputed company to initiate the
gold loan process
against your valuables as it will save you from hassles of documentation or delay in processing your application.
Step 2: They Will Verify The Purity Of Your Gold
Once you choose your gold loan provider, they will begin with processing your gold loan by verifying the purity of your gold at the physical branch of the institution or your home by their jewellery experts. The person who will be taking care of your gold loan process should verify the purity of 18 karats minimum.
Step 3: Submit Your Required Documents
You would require a PAN Card, Aadhar Card, Driver's License or any other document that provides proof of identity and address. In the absence of collateral, you will have to submit affidavits from three people guaranteeing your loan repayment or sufficient guarantors.
Following the verification of documents, your loan application will be approved. Gold loans can be approved for up to 80% of the calculated value of the pledged gold.
Applying For A Gold Loan Online
Most gold loan providers give you the option of applying for a loan online or through their mobile applications. For this, you can fill out an application with basic information about yourself, your financial situation, your existing relationship with the bank and your jewellery, including the type and purity of gold (24k, 18k, 14k, etc.), the weight of each piece and approximate value.
You may have to upload photos or bring your pieces into their physical branch to verify and deposit them. Once approved, you can receive the funds in your bank account, usually within 24 hours.
A Few Important Things To Keep In Mind While Taking A Gold Loan
Once you have identified your gold's worth, decide on how much amount you want as a loan and the tenure. You can also go through online lenders who provide loans against jewellery with a minimal interest rate of 5% which is variable depending on your credit score. However, you need to complete all the official paperwork for the gold loan, or else you may not be able to recover your gold jewellery if you can't pay it back on time.
Apply For A Digital Gold Loan With IIFL Finance
IIFL Gold Loans
is India's leading provider of gold loans. Since its founding three decades ago, the company has helped thousands of customers obtain financing for their purchases of gold jewellery, bars, coins and more.
IIFL offers competitive interest rates and flexible repayment terms for short-term gold loans. When you get a gold loan from IIFL, your collateralized physical gold is kept safe until you decide to pay the complete amount. Your gold can then be redeemed and returned at no additional cost. If you have any questions about how to get a loan against your jewellery, contact our 24-hour customer service team via phone or live chat.
It's never been easier to get started—just fill out our form. we'll get back to you within 24 hours.
Frequently Asked Questions
1. What If I Can't Sell My Gold Jewellery?
If you are unable to find a buyer for your gold jewellery, don't fret—there are other options available. Depending on the type of jewellery you have, it can be melted down and converted into bars or coins. This can be an effective way of getting some cash for your collection.
2. Can I Get A Loan Against All Types Of Gold Jewellery?
Yes, you can get a loan against all types of gold jewellery. However, banks and lending companies have different loan-to-value (LTV) limits for each type of jewellery so check with your bank or NBFC first, before beginning the gold loan process.
3. Is There Any Guarantee That I Will Be Able To Get A Loan Even If I Have A Bad Credit History?
The process of applying for a gold loan is similar to that of a personal loan, except you're using your gold as collateral instead of your credit history. All forms of gold jewellery can be used as collateral for loans, including ornaments, chains, bracelets and pendants.
4. Are There Any Hidden Charges That Come With Taking A Loan Against My Gold Jewellery?
No. There are no hidden charges attached to a gold loan.