How To Take A Gold Loan Against Your Ornaments
The loan amount disbursed depends on the purity and weight of the gold. Want to know how to take a gold loan against your ornaments.
24 Nov,2022
05:55 IST
2 views
7 Likes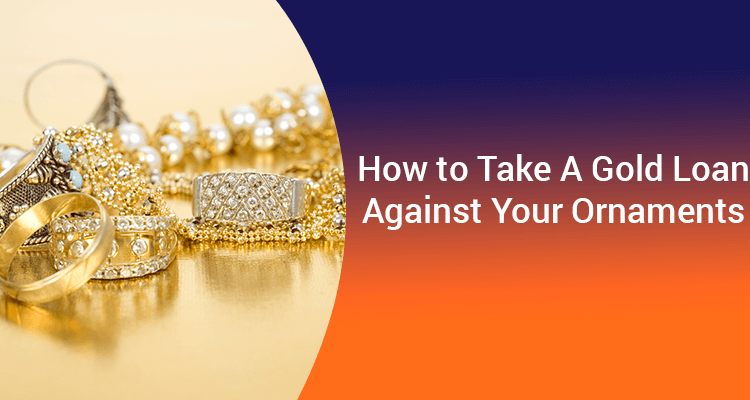 The need for urgent cash can occur anytime. In such cases, a gold loan may be ideal.
A gold loan is a secured debt obtained by pledging gold ornaments or coins as collateral with a bank or non-banking financial company (NBFC). The borrower can reclaim the gold offered as collateral once they repay the loan.
Lenders rarely consider the borrowers' credit history since gold loans are a secured financing option. Additionally, gold loans are attractive because the lender is guaranteed full repayment, even if the borrower defaults.
Which Types Of Gold Are Acceptable As Collateral?
1. Ornaments made from 18- to 24-karat gold
2. Coins and bars of gold
3. Digital gold (exchanged for gold before taking out a loan)
How To Secure A Loan Against Gold?
• Submit Your Documentation
A loan against gold requires minimal paperwork, which is one of its best features. Here are the documents you might need:
1. KYC documents
2. Identity proof such as a license, Aadhaar card, PAN card, voter ID card, or passport
3. Residence proof
• Fulfil The Eligibility Criteria
You can get a gold loan even if you have a low CIBIL score. It can improve your credit score if you make timely monthly payments. However, you should know that if you don't make your payments on time, lenders may auction your gold to recover the remaining interest and principal.
• Providing Collateral
As collateral, lenders prefer 18-karat to 24-karat gold items (such as gold coins and bars). However, they also accept jewellery as collateral. Lenders only consider gold components in jewellery containing gemstones and other metals.
Even if the other gold articles you offer are genuine, lenders can reject your gold loan application if you give low-quality gold as collateral. The lending institution accepts the gold after the checks are complete and store it responsibly until they repay the loan.
How Is The Gold Loan Amount Calculated?
Suppose the prevailing market rate for 24-karat gold is Rs 5,000 per gram, and you have 100 grams to offer as collateral. Depending on the value of the gold, the lender will loan you a maximum of 90% of its value.
100 grams x Rs 5,000 = Rs 5,00,000.
Ninety per cent of Rs 5,00,000 is Rs 4,50,000, which will be the loan amount based on the gold collateral provided. Processing charges may result in a lower gold loan offer.
Conclusion
You can get funds quickly and easily with gold loans at low-interest rates. If you want a gold loan, approach established banks, NBFCs, and firms that specialise in gold loans rather than local moneylenders who charge high rates.
FAQs
Q1. What is the LTV ratio for gold loans?
Ans. The loan-to-value ratio (LTV) in gold loans refers to how much a bank or financial institution can lend to a borrower based on the jewellery value.
Q2. Is there a maximum LTV for gold loans?
Ans. You can leverage your gold collateral up to 90% of its value.