The Top Benefits Of Having A Good Business Credit Score
The higher the business credit score, the better are the chances to get maximum available benefits. But what is the good credit score? Read to know here!
31 Aug,2022
18:46 IST
11 views
4 Likes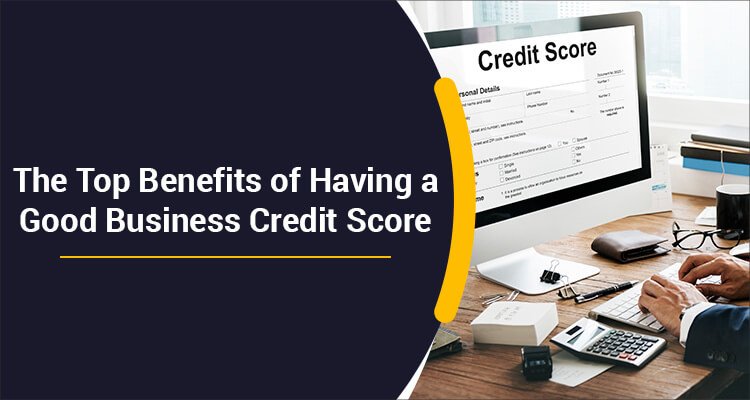 A credit score determines your creditworthiness based on your past credit history and the punctuality with which you cleared your dues. Maintaining a healthy credit score for your business to raise funds when required is vital. Read on to learn more about the benefits of having a good business credit score.
What Is A Good Business Credit Score?
There are broadly four RBI registered Credit Bureaus in India: CIBIL, CRIF High Mark, Equifax and Experian. Each of them has its dedicated scoring model. Business credit scores range from 0 to 300.
According to Experian, a credit score of 76 to 100 is considered a good business credit score, with 100 being the highest. Alternatively, the FICO SBSS score ranges from 0 to 300. It would be best if you had at least a score of 160 to be eligible for a loan under these bureaus.
Why Should A Business Have A Good Credit Score?
A good business credit score helps acquire a business loan for smoother business operations. The benefits include:
Ease Of Qualifying For Loans
A good credit score means you have been paying your dues on time. This, in turn, provides you with the ease of qualifying for loans or lines of credit in the future.
Better Loan Terms
With a good business credit score, you can negotiate loan terms. You can also bargain for a lower interest rate and a longer repayment tenure.
Protection Of Your Finances
A business loan allows you to separate your personal and business financial obligations. Personal credit remains protected in case of businesses financial problems if corporate debt is reflected in small business credit reports separately.
Better Trade Credit
Establishing good business credit bodies well for the supplier's credit standing. For example, if you want to purchase inventory, you can do so on credit. If your supplier trusts that your business is financially stable and can pay off your debt quickly, it's better to allow credit purchases than an upfront payment.
How Can Your Business Achieve A Good Credit Score?
A few things to monitor to improve 8and maintain your credit score include:
Timely payments
Reducing existing debt
Keeping a check on your score
Handling tax liens
Frequently Asked Questions
Q.1: Why is having a good business credit score important?
Ans: Most importantly, a good business credit score allows you to be eligible for loans easily and gives you an upper hand in negotiating the loan terms.
Q.2: Does your personal credit score matter while applying for a business loan?
Ans: A few lenders check your personal credit score as well when you apply for a business loan. It is more likely in the case of small businesses. Therefore, ensure that you maintain a good individual credit score in such a case.