Relation Between Gold Loan And Your CIBIL Score
The gold loan has an interesting and favorable link with the CIBIL score. Read on to know the relation between gold loan and your CIBIL score at IIFL Finance.
2 Nov,2022
09:29 IST
22 views
14 Likes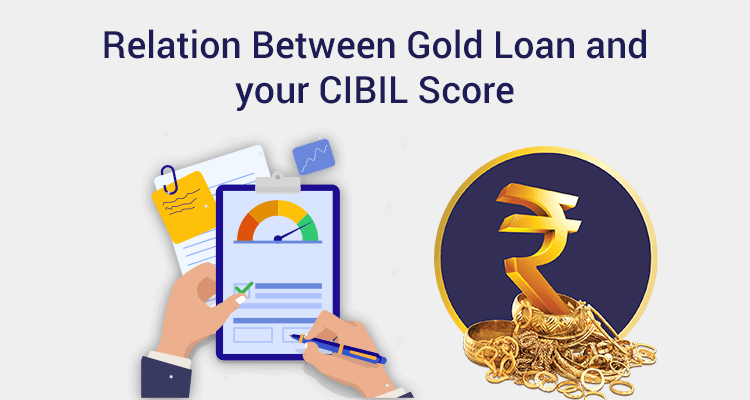 Often, people find themselves at the crossroads where unexpected expenses crop up and a decision is to be taken whether to dip into savings or look for other means. In an ideal case, one should plan and have some savings that are meant for short-term emergencies. These savings should be separate from long-term, goal-oriented savings.
But at times one is not able to create such an emergency corpus or the expenses are much more than what one has managed to save for the purpose. Fortunately, financial institutions have created a few debt products that can come handy. In fact, if one possesses some gold ornament, it can be an excellent form of resource for such emergencies.
Gold Loan
In simple words, a gold loan is a type of loan where the lenders advance money to a borrower by keeping a security. This security, or collateral, is a gold jewellery item that the borrower or immediate family members possess.
The ornament is temporarily pledged and stored with the lender. As the money is paid back along with all dues, including interest charges, the ornament is returned and the loan account closed.
A gold loan carries a low interest rate in comparison to other types of personal loans or the charges associated with a credit card.
CIBIL Score
The CIBIL score, named so after the first organisation that started generating the number in India, captures one's credit history. It is an important component in the decision-making process between a lender and a borrower for a loan. This is especially so for unsecured loans as here the lender approves or rejects the loan application largely on the basis of the CIBIL score.
The score is a three-digit number given by independent agencies like TransUnion CIBIL, Experian and Equifax. They do so by evaluating the borrower's present and past loans and credit card usage along with the repayment record.
It lies in the 300-900 range with a higher score given to someone with a better credit profile and a lower number to those who are severely indebted or have defaulted in the past.
Gold Loan and CIBIL Score
The gold loan has an interesting and favourable link with the CIBIL score. This is because while a poor CIBIL score may disqualify one from other forms of
personal loans
, it does not have a major bearing on whether one can or cannot take a gold loan.
At the same time, a gold loan does get counted when a borrower's credit history is being monitored. This means, while a poor CIBIL score is unlikely to affect one's eligibility for a gold loan, he or she can use a gold loan to actually improve one's CIBIL score.
If one is paying back the gold loan instalments as per schedule it positively affects one's CIBIL score. On the flip side, if one misses or defaults on the pre-agreed repayment plan, it puts a red mark and lowers the CIBIL score.
So, even though one doesn't get penalised for a low CIBIL score while availing a gold loan, one's action can improve, though it can also lower, one's credit profile.
However, defaults on gold loans are rare as borrowers do not want to risk losing ownership of their precious personal or family jewellery. Given that the value of the jewellery pledged for the gold loan is much higher than the money borrowed, it is always advisable for a borrower to ensure that they do not lose possession of an article that is more valued than what they have borrowed.
Overall, a gold loan can benefit the borrower in three ways. First, it helps in arranging additional resources for meeting emergency needs. Second, it can help create a credit history, especially if a person has not taken a loan in the past and, therefore, needs to be build a CIBIL score for the future. Third, it can help improve the CIBIL score if one has a poor standing in terms of their credit score.
And the borrower can do all this while keeping the interest outgo low.
Conclusion
A
gold loan
is considered as the best form of meeting emergency cash needs. It comes with the lowest interest charges compared to other forms of personal finance, can be availed quickly and helps improve the CIBIL score for availing other forms of credit in the future.
The CIBIL score does not adversely affect the sanctioning of a gold loan as that is largely dependent on the weight of the yellow metal and the purity of gold in the ornament. But it can be beneficial to the borrower, especially where he or she has a low CIBIL score.
To ensure one gets a gold loan without any hassles, one must approach a reputed lender like IIFL Finance. Not only does IIFL Finance allows prospective borrowers to apply for a gold loan online, it also follows a fully digital process to accept and assess gold ornaments and then disburse the loan in a jiffy. It offers a gold loan for as low an amount as Rs 3,000 with an interest rate starting at just 1% per month.