Which Is The Best Gold Loan Company In India?
If you re confused which company is the best to get gold loans with low interest rates? Read to know how IIFL Finance will help you avail gold loans!
8 Jul,2022
12:27 IST
93 Views
140 Likes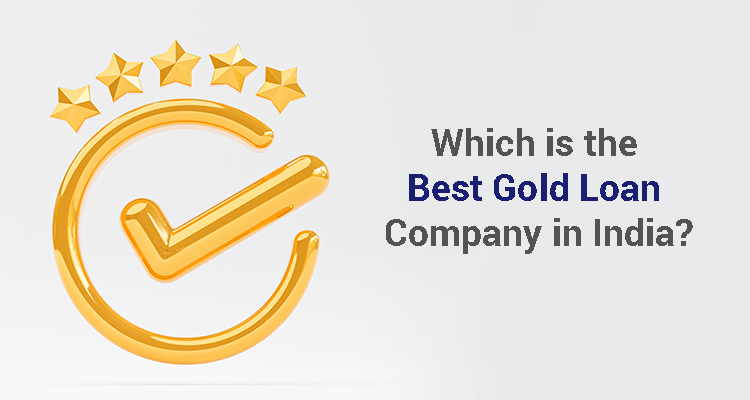 Gold has always been sought after as an asset. Especially in India, gold is considered a precious gift that also doubles as an investment. The yellow metal is popular because of the good returns it offers on sale or affordable gold loans.
The Glint Of Gold Offers Great Loans
Recently, gold loans have garnered increasing popularity. Across cities and towns of all tiers, gold loans from banks and NBFCs are gradually increasing in demand as it is an easy way to get cash when you need it urgently.
If you have gold jewellery of ample value, then approach the best gold loan company like IIFL Finance in your area and apply for a gold loan quickly. Most gold loan providers check basic documentation for verifying residence and identity. Your loan amount will be credited to your account or cash in hand at the gold loan provider branch. This happens only after all your gold jewellery offered as collateral is weighed. Against the weighted value, you get sanctioned a fixed amount of loan against this jewellery.
Why Is IIFL Finance A good choice?
Among the many gold loan companies offering such loan products to borrow, IIFL Finance stands out as the best gold loan company. With interest rates that begin from just 0.83 p.a. Additionally, it is present pan-India across numerous cities and towns. Visit the IIFL Finance website to stay updated on their offerings. Once you are sure that you want to apply for the IIFL gold loan, simply fill out the available form on the website. A representative will get in touch with you within 24 hours.
Applying For A Gold Loan At IIFL Finance
After a brief verification, or a residence visit you can visit, any of the nearest IIFL Finance branches with your jewellery. After formal verification and weighing of the same, you can get the loan sanctioned. This process might take as little as thirty minutes.
For any queries or assistance, you can visit any branch. You can also drop an email or call IIFL representatives. IIFL's round-the-clock effective assistance and top-notch customer communication are prime reasons why this company ranks among the lists of the best gold loan companies in India.
IIFL Finance is known as one of India's quickest disbursers of gold loans. It offers a minimum amount of INR 3000 as a sanctioned loan. The tenure on loans at IIFL Finance is flexible and we offer popular customised schemes to every customer. Depending on your financial needs, apply for a gold loan at IIFL Finance.
FAQs
Q1. Is there an option for prepaying a gold loan?
Ans. Yes, you may prepay a gold loan along with interest accrued on the loan before the tenure ends. IIFL Finance doesn't charge any prepayment penalty.
Q2. What does IIFL do if customers fail to pay back the gold loan?
Ans. If, despite necessary reminders to its customers, IIFL Finance realises that the loan is under the default category, it reserves the right to serve an auction notice. The defaulted gold jewellery is seize at such an auction to recover the loan amount.