How You Can Move From Distress To De-Stress With Gold Loans
Availing a gold loan can support your finances during a financial crisis. So, why wait? Read to know the various benefits to choose gold loan with IIFL Finance!
3 Jun,2022
08:31 IST
65 views
32 Likes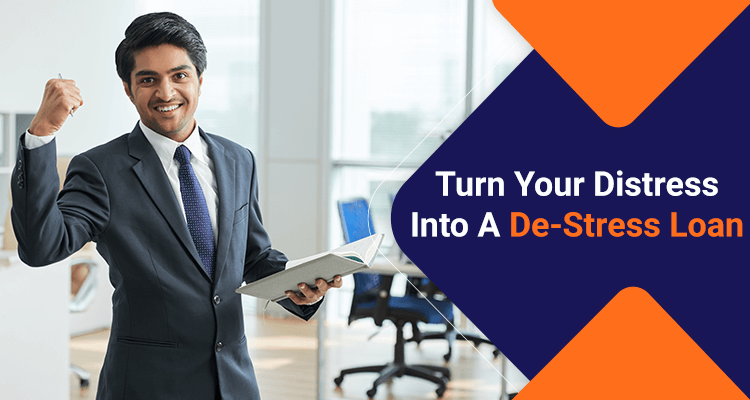 How You Can Move From Distress To De-Stress With Gold Loans

An emergency can strike anytime, and can leave you stressed for cash when you may be least prepared. If you are in a sticky situation, where you are short on cash, and you have to meet an emergency or run your household for a short period of time without active cash flow, a gold loan can come in handy and help you tide over the crisis.
Simply put, a gold loan is money borrowed against physical gold jewellery or coins that are kept as collateral. The gold remains pledged with the lender for the period of the loan. Once the interest and principal amount has been repaid in full, the pledge is released and the borrower can take their gold back.
Main Advantages Of Gold Loans
Quick And Easy:

Gold loans are quick and easy to avail of. Very minimal paperwork is needed and the loan is quickly disbursed to the borrower's account as soon as the purity of the gold jewellery is established.
No Credit History Needed:

As long as the purity of gold has been assessed, the borrower's credit history is not required. A borrower can avail a gold loan even with a poor credit history and a not-so-good CIBIL score.
Moreover, gold loan companies do not consider a prospective borrower's other outstanding debts while disbursing the loan as they already have gold jewellery as collateral, which can be forfeited in case the borrower does not repay the principal and loan amount in time.
Helps Monetise Idle Gold Jewellery:

Physical gold does not generate any interest income, while it is lying at home or in a bank locker. By availing a gold loan, individuals and families can monetise their gold and use it to meet their needs in an emergency.
No Processing Fees Or Foreclosure Fees:

On top of the fact that they are easily disbursed, the other significant advantage that gold loans offer is that they do not carry any processing fees, especially from non-bank lenders. In comparison, most lenders typically charge up to 1% of the amount as processing fees in the case of personal loans.
At the same time, gold loans typically also do not have any foreclosure fees. This means that borrowers can close the loan account and take back possession of the physical gold once they have the money to repay. This is quite unlike normal personal loans or collateralised loans, which do have a foreclosure fee. Even if some gold loan lenders do charge a fee, it is much lower than what banks and financial institutions charge for other loans.
Easy Repayment:

Gold loan lenders allow the borrowers to pay just the interest amount during the time period of the loan, and pay the principal amount at the end of the time period. This is quite unlike normal personal loans or collateralized loans, in which a part of the principal has to be paid along with the interest, with each instalment.
Lower Interest Rates:

The biggest advantage remains interest rates, which can go lower if the borrower can give additional collateral while availing the loan. This could be real estate, land or any other non-depreciating asset.
The interest rate charged typically varies between 7.15% and 12% at current prevailing rates. This is much lower than the rates on personal loans or credit card debt.
Moreover, if the value of gold rises during the period of the loan, the borrower can sell the gold after the loan has been repaid, and gain on the price escalation of the yellow metal.
Digital Gold Loans:

A borrower can apply for the gold loan online, with just a few clicks, and submit their documents like name and address, Aadhaar and PAN number and bank account details. They don't even need to visit the lender's branch. An executive will visit their homes to assess the gold jewellery. Once this assessment is done, the loan will be disbursed directly to the bank account provided by the borrower.
Conclusion

A quick, short-term gold loan from a lender like IIFL Finance can help you meet an emergency with ease. IIFL Finance's interest rates on gold loans begin at around 9.24%, which is a reasonable ask given the fact that other lenders typically go even higher.
More importantly, IIFL Finance has a quick and seamless process to sanction and disburse gold loans. And unlike most lenders, it even provides a digital route to prospective borrowers where they do not have to visit the company's branch physically and can complete the entire process—from application to sanction and disbursement and then to repayment—from the comfort of their own homes.