How Gold Loans Is The New Way To Finance A Startup
Startups often needs large sum of money in a short amount of time. Get to know how gold loans can help startup businesses in the right direction!
23 Aug,2022
07:34 IST
51 views
17 Likes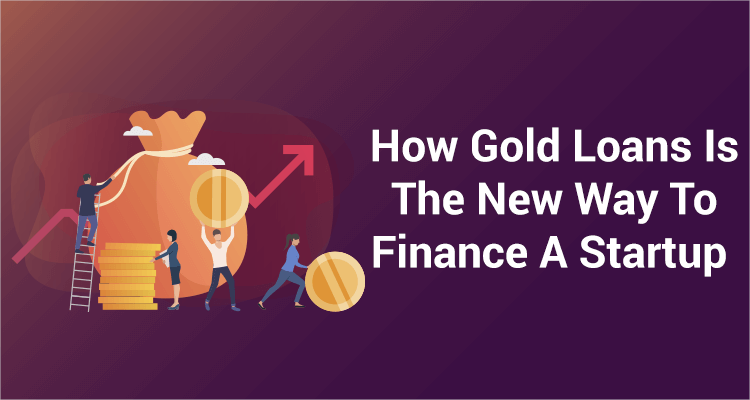 Gold Loans have become one of the most widely used loan products in the Indian financial market. The reason for their high demand is the no-restriction rule on the end user and the flexible repayment options. It is a common myth that entrepreneurs can not use a loan against gold to raise capital for their businesses. On the contrary, it is an ideal product for entrepreneurs to raise immediate funds.
This blog will help you understand how to use a loan against gold to successfully finance your startup.
How Gold Loans Is The New Way To Finance A Startup: The Benefits
Startups may require huge funds to start business operations. An entrepreneur can avail of a
gold loan
to fulfill the capital requirement. Here are the benefits of taking a loan against gold for effective startup financing:
1. Immediate Funds
A loan against gold is the quickest loan product designed to offer immediate funds to the borrower. The application process is entirely digital and requires filling out a small application form and completing KYC. Once you submit the form, reputed lenders take less than 30 minutes to disburse the loan amount into your bank account.
2. No Credit Score
It becomes challenging for entrepreneurs with no prior financial history or a good credit score to secure capital from other types of loans. However, unlike other types of loans, gold loans do not require credit or a CIBIL score to be eligible for a loan against gold. All they need is physical gold to complete the process of the
gold pledge
.
3. More Control
If not for loan products like loans against gold, entrepreneurs have to sell a stake in their startup to other investors to raise funds. This path forces them to lose a part of their startups, resulting in lesser control over the business operations. A
loan against gold
allows them to raise adequate funding without giving up control of their business to external investors.
4. Regular Cash Flow
A positive cash flow is one of the most vital aspects of ensuring business sustainability. Negative economic factors such as inflation or recession can force a business to have inadequate funds to pay rent, hire new employees or buy inventory. Utilizing a loan against gold helps such entrepreneurs have a regular cash flow to pay for such costs and ensure the business's survival.
5. No External Collateral
Unlike other types of loans which require pledging an asset such as real estate as collateral,
gold loans
need only gold to secure the loan amount. Since the physical gold is already dormant in bank lockers, entrepreneurs can utilize the physical gold to fulfil the startup's capital requirement without pledging an external asset as collateral.
6. Nominal Interest Rates
Gold loans have attractive and affordable interest rates. They do not include unnecessary or hidden costs. The nominal
interest rates on a gold loan
ensure that the borrower can pay the amount without creating a future financial burden because of the loan repayment liability.
Avail Of A Loan Against Gold For Your Startup With IIFL Finance
IIFL Finance is India's leading financial services provider that has designed several loan products for budding entrepreneurs to ensure their startup is successful. The proprietary loan against gold for startups offers instant funds up to Rs 30 lakh with a quick disbursal process.
The loan repayment structure is flexible and offers multiple repayment modes, including standing instructions, NEFT Mandate, ECS, Net-banking, UPI, etc. You can apply for the loan online or offline by visiting IIFL Finance nearest branch.
FAQs
Q.1: What documents are required for IIFL Finance loan against gold?
Ans: Documents required are Aadhar Card, PAN Card, Driving License, Passport, Ration Card, Electricity Bill, etc. Visit the IIFL Finance gold loan page to get the complete list of documents to submit.
Q.2: Is the pledged gold kept safe during the loan tenure?
Ans: Yes, IIFL Finance keeps the pledged gold utmost safe in steel-hardened safety vaults with 24/7 security surveillance. Furthermore, the pledged gold is backed by insurance to reimburse the borrower in case of theft.
Q.3: What are the benefits of IIFL finance startup loan against gold?
Ans:
• Instant loan amount up to Rs 30 lakh
• An easy and online application process
• Instant credit of loan amount to your bank account
• Affordable EMI repayment options