How Gold Loan Is The New Way To Finance A Start-up
Looking to finance your start-up? Then look no further! Know how taking gold loan is the great way to fund your emerging business!
25 Nov,2022
16:59 IST
15 Views
8 Likes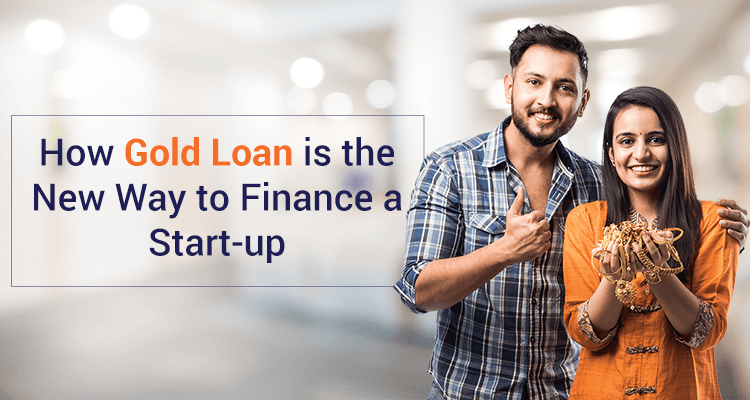 A startup is a new business venture by one or more set of entrepreneurs. Although the term has become synonymous with technology businesses, startups can be in any industries as long as they are not part of an existing large establishment or a business group.
The most important aspect of a startup is the business idea but there are other critical elements that the entrepreneurs need to deal with. It involves creation of a legal entity to begin with, besides planning for the future.
Many entrepreneurs manage to get a financial backer even before they start earning any revenues. This is especially true for serial entrepreneurs who have already proved their success with another venture and are familiar with investors willing to back them. However, even first-time founders can hope to get investors on board for scaling up these days.
More often than not, however, investors insist on having a legal entity in place. This needs to be a private limited company to attract investors. That said, even if one doesn't immediately want to form a private company, they can form a limited liability partnership, or LLP, to begin the basic groundwork to create a business.
In both the cases, one needs to have some basic money in hand to form a legal entity. This is to not just to cover the initial capital for the venture but also to pay the chartered accountant intermediating to get all the forms and compliances in place.
For instance, even as there is no minimum capital requirement for starting an LLP, one would still need to pay the CA a few thousand rupees for getting director information and other things in place. In the case of a company, the minimum capital itself is Rs 1 lakh and then it costs additional sums for other compliances.
The initial sum required for a startup can range from a few thousand rupees to a few lakhs, depending on how much initial capital one intends to begin with.
How To Finance The Initial Set-Up
Depending on the current source of income, if any, one may choose to pull out some personal or household savings to pitch in with the initial contribution. However, if one is new to the job market or is right out of a college to create a startup one may not have one's own savings to do so.
While requesting family members can be the next source of capital, founders also have the easy option of taking a short-term loan. While a small business loan, which is collateral-free is also a good form of credit, usually lenders insist on a minimum vintage or age of an enterprise to lend to them.
As a result, one can take a personal loan or a gold loan to finance the startup. Between the two, one should prefer a gold loan because it is considered the best form of borrowing money for a short period.
Gold Loan And Why It Is A Win-Win For Startup Founders
The only basic requirement for availing a gold loan is that one should possess a gold ornament. This makes it a hassle-free affair as the alternative option of a personal loan is dependent on one's credit score.
This becomes a problem for someone straight out of college as they usually do not have any credit history and this is an issue for lenders. Even if they have a credit history people can face a hurdle if their credit score is on the lower side. One's personal loan application could get rejected in such cases.
What has been helping gold loans become the new go-to form of borrowing for startup founders is not just these factors but also the fact that gold loans come with much lower interest rates than personal loans.
Add the fact that getting a gold loan these days can be a swift affair of as short a period as 30 minutes, or ordering a pizza, and it makes a perfect debt product to finance one's startup.
If one owns a larger stash of gold jewellery in the family, one can also use a gold loan for more than just initial incorporation. The gold loan can be used to lease an office space and even employ the initial set of employees.
Conclusion
All entrepreneurs face a challenge in financing their startups. This is because a small business loan is typically not an option as lenders require a borrowing entity to be at least a couple of years old.
A personal loan or a gold loan becomes an obvious choice in such cases to meet initial expenses. However, a gold loan is becoming increasingly popular for the purpose due to a lower interest rate, swift approval and delinking of its approval from the credit history of the entrepreneur.
IIFL Finance offers gold loan from as low a ticket size as Rs 3,000 without any upper limit as long as one has gold ornaments with minimum purity levels and weight. What's more, IIFL Finance has a fully digital process of loan application and approval where the borrower can apply for and get the required amount while sitting at home.