Calculate How Much Gold Loan You Need And Apply Online
Want to calculate the gold loan amount? Know all about gold loan calculator & how to use it for calculating in simple & easy way with IIFL Finance!
22 Jun,2022
12:28 IST
96 views
26 Likes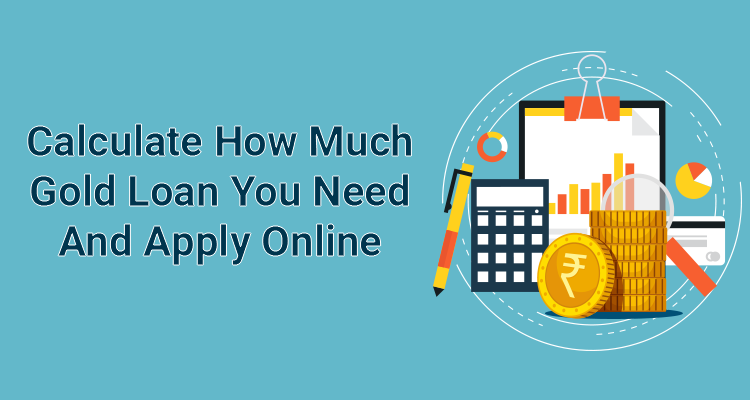 If you require a gold loan, you need to know the amount you need and the interest that ensues therein. IIFL Finance has an online gold loan calculator where you can enter details such as duration, gold weight, purity, etc. This interactive online tool enables you to know how much you can borrow and the EMI amount you need to pay.
The gold loan calculator online is easy to use, delivers fast and accurate results, and helps users in financial planning.
Please note that the calculation done by the online calculator is indicative and may change upon the actual valuation of gold at the IIFL Finance branch office. Furthermore, this should not be considered a solicitation for the purchase or sale of any financial instrument.
Apply For A Digital Gold Loan With IIFL Finance
IIFL Finance Gold Loan is India's leading provider of gold loans.
It offers competitive interest rates and flexible repayment terms for short-term gold loans. When you get a gold loan from IIFL, your collateralized physical gold is kept safe until you pay the total amount. Your gold can then be redeemed and returned at no additional cost. You get immediate funds for your gold jewellery.
Additionally, IIFL's Digital Gold Loan facility allows you to access gold loans anytime. Get funds in a hassle-free, paperless transaction from your mobile phone. The entire process is transparent, has no hidden charges, and your gold gets free insurance cover from us.
Reach out to IIFL Finance to get an instant loan against your gold jewellery at competitive gold loan interest rates.
Frequently Asked Questions
Q1: What Are Some Factors That Affect The Gold Loan Interest Rate?
Ans: Personal credit score, the tenor of the loan, income level of the borrower, etc. are some factors that determine the interest rate on gold loans.
Q2: Are There Any Eligibility Criteria For Applying For Gold Loans?
Ans: An Indian above the age of 18 and in possession of gold can apply for a gold loan.
Q3: What Is The Loan-To-Value Ratio?
Ans: Loan-to-value ratio or LTV is the proportion of an asset's value that a lender is willing to provide finance against. The RBI mandates that the LTV should lie between 75-90%. Lenders may choose to decide on a lower LTV.
Q4: Why Should I Choose IIFL Finance For My Gold Loan Needs?
Ans: With an IIFL gold loan, you can get an immediate loan against your gold jewellery. The loan amount starts from as low as INR 3,000 and there is no upper limit. Your loan can be approved in 5 minutes, disbursed in 30 minutes and the gold pledged is secured and insured. There are no hidden charges and the entire process is fully transparent.
*Terms & Conditions applied
Q5: How Do I Repay The Gold Loan Availed From IIFL Finance?
Ans: You can repay your loan at any 1900+ IIFL Finance-Gold Loan branch. You may also choose to make online repayment. However, the gold can be redeemed from the same branch where the loan was taken.