Beginners Guide To Gold Loans
From how to apply, to repayment options and more, we cover it all. Get the financial help you need with the security of your gold assets!
18 Jan,2023
09:40 IST
1837 Views
825 Likes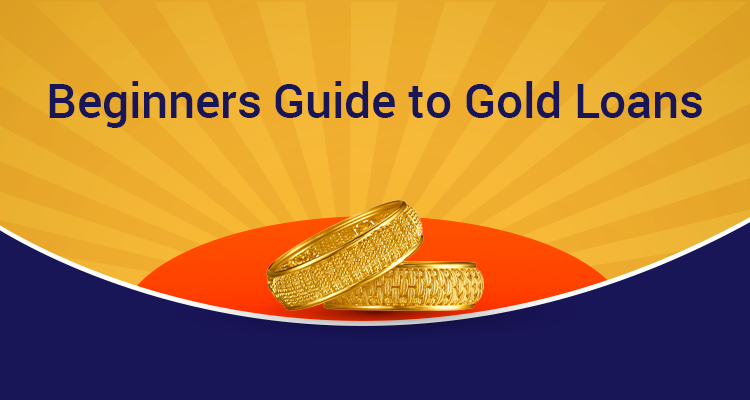 Pledging gold for money has been a practice for centuries. However, since financial institutions like banks and NBFCs have entered the domain, the process has become more formal and transparent than ever.
A gold loan is cheaper than a credit card or a personal loan, especially for short-term credit seekers. However, before entering any financial agreement, you must know how gold loans work. This blog unravels nitty-gritty gold loan information to make an informed financial decision.
Critical Facts To Know About Gold Loans
• After checking the gold's purity and evaluating its value, lenders offer loans up to 75% of its value.
• Pure gold bars are worth more than jewellery encrusted with precious stones (ornaments with precious stones are worth only their gold component).
• Interest rates on loans can range from 7% to 20% per year. Interest and principal amounts are repaid in equal installments over 12-60 months.
• Those who have gold to pledge and are over 18 can apply for such loans.
Benefits Of A Gold Loan
1. No Minimum Credit Score Is Required:
A gold loan is a secured loan. As a result, you can get a loan even with a poor credit history.
2. 'Pay Interest Only' Option:
When repaying
gold loans in India
, borrowers can only pay the interest component if they prefer. You can repay the principal amount at the end of the loan term or during the loan closing process.
3. Comparatively Lower Interest Rate:
Compared to unsecured loans, such as personal loans, gold loans have a lower interest rate since they are secured loans.
4. Minimal Paperwork Required:
Your gold is collateral, reducing the paperwork required. Your identification and address proof are enough.
5. Low-Interest Rate For The Agricultural Sector:
A gold loan can be obtained at a low interest rate, as low as 8%, for those in the agricultural sector.
What Happens When The Gold Price Fluctuates?
Your loan or pledged gold remains unaffected by fluctuations in gold prices. Even if gold prices decline to a level that the loan value increases, you are not contractually obligated to make up the difference in the amount.
What To Watch Out For
• Default in repayment will lead to the finance company selling the gold and recovering dues as mandated by the loan contract.
• Consequently, you will lose both your gold and its value since the Loan-to-Value ratio is a maximum of 80%.
• You will incur an additional penalty interest charge if you default on your loan.
Should You Approach A Bank or An NBFC For A Gold Loan?
NBFCs and banks offer gold loans, increasing the dilemma of the perfect gold loan partner. It all depends on your requirements. If you need cash against the gold within a short period or require repayment flexibility, then an NBFC is a better option.
Due to lengthy documentation processes, banks take longer to disburse loans. Additionally, banks do not pay cash for the loan amounts they sanction. As per the borrower's preference, all the loan amounts are transferred to their bank account through check or account transfer or NEFT/RTGS.
Apply For A Gold Loan With IIFL Finance
IIFL Finance offers the best terms for gold loans. You can get a quick loan with a small financial requirement by using your gold as collateral. The entire application and disbursement process is conducted online. Get a gold loan from IIFL Finance today!
FAQs
Q1. What are the required documents for a gold loan?
Ans: A gold loan requires the following documents:
• Proof of identification such as a driving license, Pan Card, passport, and voter identification card.
• Proof of address, such as utility bills and house registration documents
Q2. Is a CIBIL score affected by a gold loan?
Ans: Yes, defaulting on your gold loan EMIs or full repayment can adversely affect your credit score.