Benefits Of Taking A Gold Loan In 2022
If you are in a dire financial situation and require cash urgently, you can get a gold loan. Read on to know 8 benefits of taking a gold loan!
11 Oct,2022
10:43 IST
12 views
2 Likes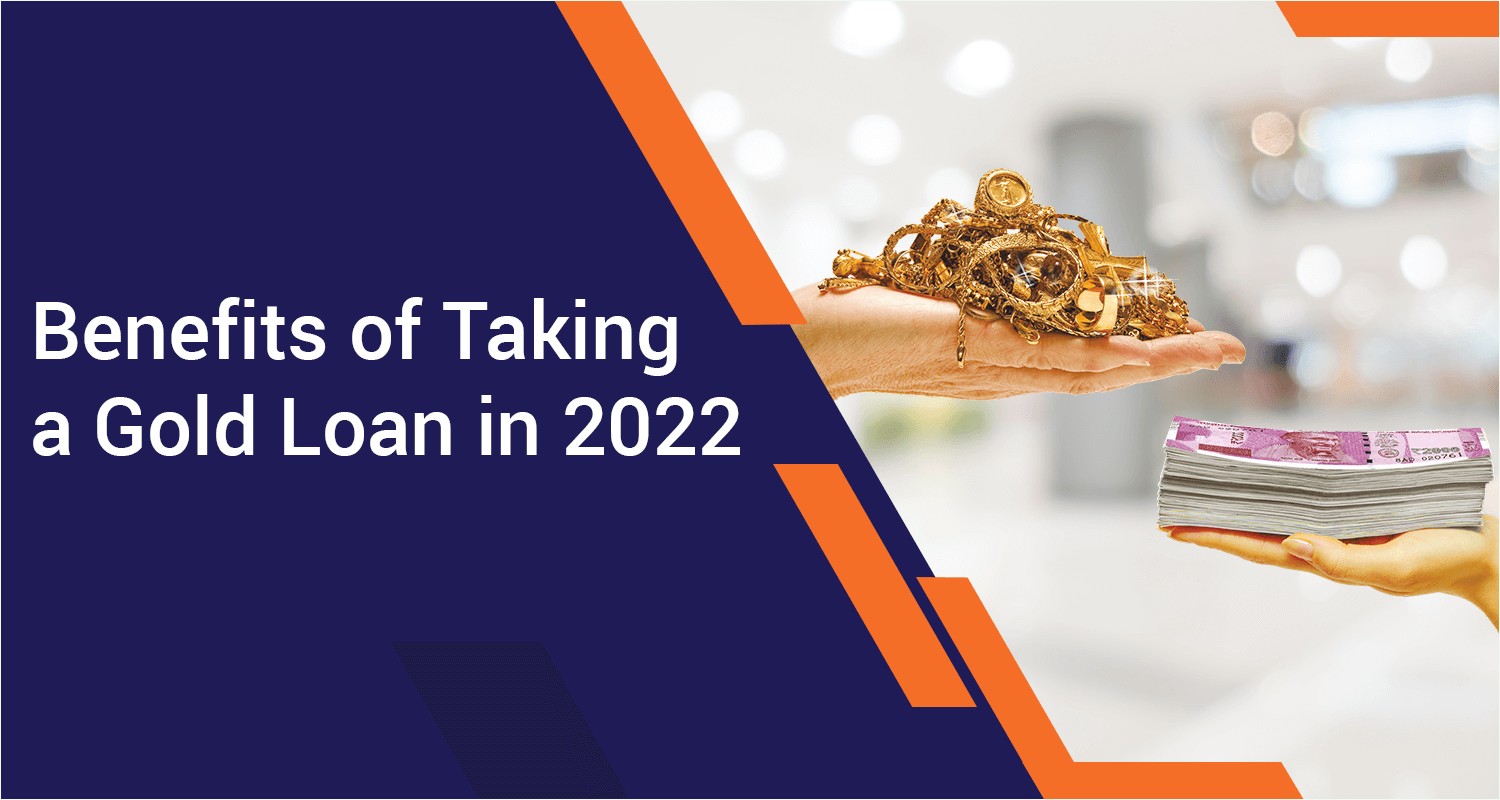 Gold has a sentimental value in India as a symbol of prosperity and wealth. But did you know that you can use this gold to pay for medical emergencies, your children's education, business expansions, down payments for vehicles and holidays with your family? If you are in a dire financial situation and require cash urgently, you can get a gold loan in exchange for your gold articles.
Here are some
benefits of a gold loan
in 2022.
Benefits Of Taking A Gold Loan
1. Low-Interest Rates
Because gold loans are secured, they often have lower interest rates than other kinds of loans. The lender receives your gold as collateral, so they face a much lower credit risk when giving you the loan.
Additionally, if you have a good relationship with your lender, you can get even lower interest rates. Low-interest rates also result in low repayment amounts, which eases the burden on your pocket when repaying your loan.
2. Quick Processing
Fast processing times are one of the most significant
gold loan advantages
. As there is no excessive documentation verification like other loans, you receive the gold loan amount faster and easier.
Usually, gold loans are disbursed within a few hours by many lenders, making them very convenient for borrowers.
3. Minimal Documentation
Another significant
gold loan advantage
is that the lenders don't require much documentation. It is a simple and easy KYC-based process requiring only a little personal information. For most lenders, this only includes proof of identity, proof of address, loan application and passport-size photographs. You don't need to submit proof of your income or credit score.
4. End-Use Freedom
You can use the loan amount for your child's wedding, a medical emergency, the downpayment on your vehicle, to boost your business growth, or to cultivate your land. Lenders do not place any restrictions on the use of this loan, unlike a home loan or a car loan.
5. Zero Foreclosure Charges & Processing Fee
Non-banking financial companies, or NBFCs, typically do not charge processing fees on gold loans because collateral is involved. Similarly, most lenders waive prepayment penalties as well. You can minimise expenses and total payout by waiving off gold loan processing and foreclosure charges.
6. Four Repayment Methods To Choose From
Choosing a suitable repayment option based on your repayment capacity is one of the many reasons people opt for gold loans. A total of four repayment options are available to you. These include EMI, Upfront Interest Payment, Interest Payment at Fixed Intervals (Monthly/ Quarterly/ Semi-Annual/ Annual), and Bullet Repayment.
7. No Impact Of Poor Credit History
Most loans are granted based on the borrower's repayment capacity and credit history. With gold loans, this is not the case. Using gold as collateral increases the lender's confidence that the borrower will repay the principal component, so the lender does not consider the borrower's credit history when approving the loan.
8. Security Of Physical Gold
It is the lender's responsibility to maintain the physical gold safely. Generally, It is stored in a high-security vault, which is safer than a home locker. Therefore, you don't have to worry about it. Banks return the gold after the borrower repays the loan.
Apply For A Gold Loan From IIFL Finance
If you are looking to fund any financial emergency, choose to
apply for a Gold Loan
with IIFL Finance, India's trusted loan provider. To help you raise funds instantly, IIFL offers gold loans with attractive, affordable, and low-interest rates. We offer you a customised gold loan process that caters to all of your capital requirements. Apply now!
FAQs
Q1. Is a gold loan better than a personal loan?
Ans. A gold loan may be a better option if a borrower can repay the loan quickly. The interest rates on these are also lower. In contrast, personal loans are preferred by borrowers due to their long tenure and higher loan amounts. Individuals can choose between the two based on their financial needs and requirements.
Q2. Does the interest rate vary according to the gold jewellery?
Ans. Yes, your interest rates will vary based on what type of gold jewellery you own. The gold jewel's purity also affects a gold loan's interest rate.