Useful Guide On Personal Loan Disbursement Process
Check out the factors involved in personal loan disbursal process & key takeaways from Disbursement Process. Read to know the complete details with IIFL Finance!
31 Oct,2022
11:10 IST
544 Views
5 Likes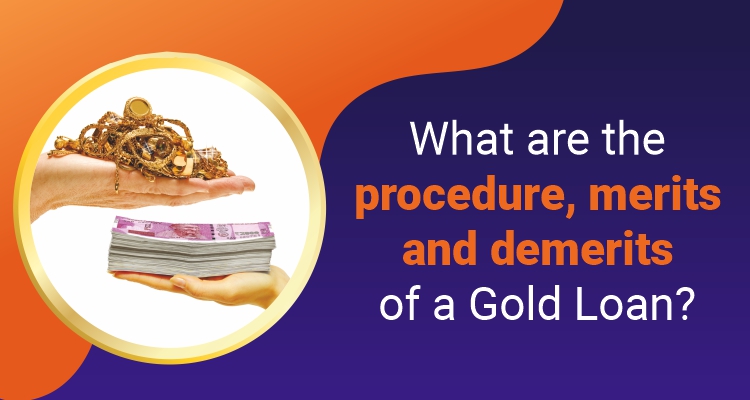 Applying for a personal loan is the most popular avenue to consolidate debt, overcome a financial emergency, or to fulfil other expenses. However, before submitting your personal loan application, you must first understand the entire loan process from application to disbursement. This article explains the personal loan disbursement process and personal loan disbursement time after approval.
Applying For A Personal Loan
Loan applications are the first step in the
personal loan disbursement process.
After carefully selecting a lender based on your requirements and research, it's time to apply for a personal loan. You must include supporting documentation to complete the loan application, including
• ID proof
• Income proof
• Income Tax Returns (ITR)
• Address proof
• Bank statements
• Two passport-size photographs
Loan Approval
After submitting your completed loan application and all necessary supporting documentation, the lender will start the approval process. It may take 3-4 working days for approval, depending on your chosen lender. Owing to the implementation of digitisation, most lenders take 24 hours minimum to
approve your application
. If your paperwork is incomplete, the approval process may take longer. Therefore, you must carefully review your documents before submission.
If you have been a lender's customer in the past, they will approve your loan quicker. For instance, you might consider getting your personal loan from a financial institution where you already have your savings or salary account.
Loan Disbursal
After approval, the lender bank will send a sanction letter to you by email or post. The sanction letter will include information such as the interest rate, loan amount, Equated Monthly Instalment (EMI).
After approval, it may take 1-2 working days to disburse a personal loan. Some lenders will also send the cheque by mail to your home. Nowadays, most lenders deposit the loan amount directly into the borrower's bank account within a few hours.
What Follows The Disbursement Of The Loan?
• Loan Confirmation Letter
Upon disbursement of the loan, the lender will send you a confirmation letter. Ideally, the confirmation letter is a part of the welcome package. The welcome package includes comprehensive details about your
Personal Loan
, EMI, amortisation schedule, EMI payment options, customer support, due date, and other essential documents.
• Loan Repayment
You can repay the loan as per the loan terms after receiving it. EMI payments are possible using postdated checks or the Electronic Clearing Service (ECS). If you already have an account with the bank, you can set up standing instructions for the automatic debit of your monthly instalments on a specific day. Pay your monthly EMIs on time to avoid penalties for missing or making late payments.
Get A Quick Personal Loan With IIFL Finance
Now that you know how to qualify for a personal loan,
apply for a personal loan
with IIFL Finance. You will get loan approval within a few hours, with disbursals between 24-48 hours of application approval.
A prudent borrower will attempt to learn as much as possible about the loan. Understanding the fundamentals, such as the personal loan disbursement process, will simplify and streamline the loan application process. Furthermore, to prevent future mistakes, carefully review the loan documents, paying particular attention to the interest rate, penalties, and repayment terms.
FAQs
Q1. What is the distribution of personal loans?
Ans. Lenders make one lump sum payment for each personal loan. Then, the borrowers pay it back within a defined period with monthly installments.
Q2. How long does a lender take to disburse a personal loan after approval?
Ans. Following approval, the funds are NEFT-transferred to your bank account within 24 hours.