Apply For An Unsecured Personal Loan Online
Personal loan is easy to avail & it also does not require any collateral. Know the process to apply for an unsecured personal loan here!
11 Oct,2022
11:56 IST
44 views
7 Likes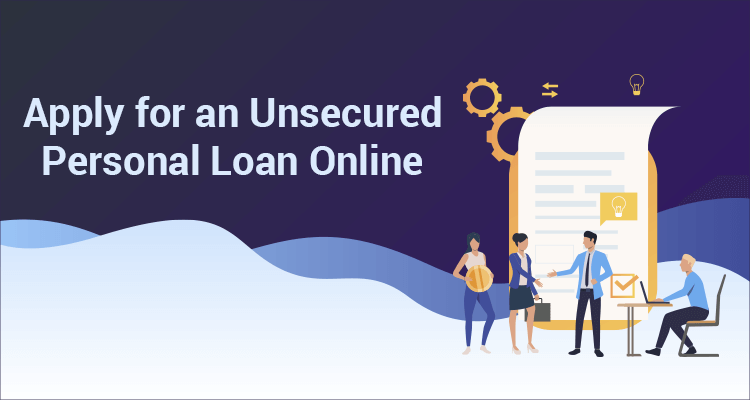 For most people in need of quick money for the short term, there can really be no better alternative than taking out a personal loan.
Not only is a personal loan easy to avail, it also does not require any collateral. In other words, one does not have to pledge any asset to get such a loan, at least as long as they have a good credit history and a high credit score.
A personal loan can be used to cover an unforeseen medical emergency, pay school or college fees or even fund some urgent home repairs. In short, such money can be used for anything, to bail oneself out of a sticky situation, when one is short on cash.
In a digital world, like everything else, one can even apply for a personal loan online, from anywhere. One does not have to even visit the bank or the outlet of the non-banking finance company from where one may be looking to get a loan.
Reputed lenders offer their customers a seamless experience when it comes to applying for a personal loan online. And what's more, the money can be credited into the borrower's account within a few hours.
Here is a step-by-step process to apply for a personal loan online:
• The process starts with research on lenders to figure out which one offers the lowest interest rates, easiest repayment terms and better features offers. One can check loan aggregator websites or the websites of banks and NBFCs to do this research.
• After thorough research, go to the website or mobile app of the chosen lender.
• Enter basic information like name, address, date of birth, income or salary details, mobile number, Aadhaar and PAN numbers, and the particulars of the bank account into which the loan money is to be disbursed.
• Once the above information is submitted, the applicant typically receives a one-time-password (OTP) on the given mobile number.
• Once the OTP is verified, a representative of the bank or NBFC will call the applicant and advise them on the next steps to be followed.
• The representative will ask the applicant to submit relevant documents including bank statements, income tax returns, income and employment proof, address proof, copies of PAN and Aadhaar etc.
• Once the documents are processed, the applicant will be made a loan offer, if found eligible. Once the borrower accepts the loan offer, the money will be disbursed into their bank account within hours.
• The process of repayment, too, can be similarly done online and in a hassle-free manner.
Conclusion
A
personal loan
offers numerous benefits. It offers great flexibility on end-use. It can be availed quickly and without collateral. And it carries a lower interest rate than certain other types of borrowings such as credit card debt.
While almost every bank and NBFC offers personal loan, borrowers should choose a reputed lender like IIFL Finance.
Getting an IIFL Finance personal loan is easy and the entire process can be completed with just a few clicks, from anywhere. Not only is the
loan application
approved quickly, even the money is usually disbursed within a matter of hours.
In addition to offering the most competitive interest rates in the market, IIFL Finance also offers several value-added services and an overall seamless experience to its customers.