How To Clear Overdue Payments With A Personal Loan
Have overdue payments and want to clear it? Here are some steps on how to clear overdue payments with a personal loan. Visit IIFL Finance to know more!
21 Oct,2022
17:01 IST
20 views
12 Likes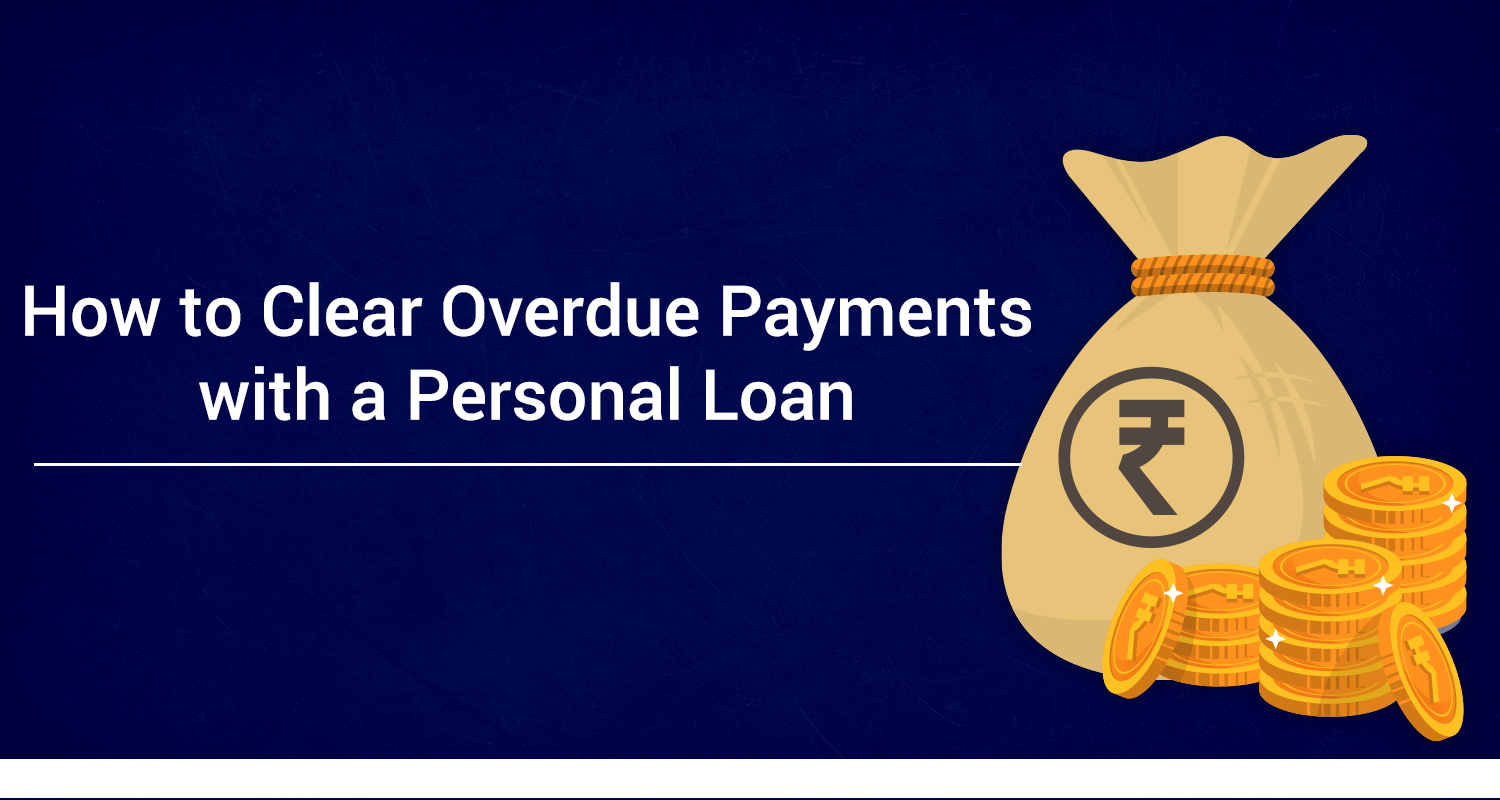 Bank and non-banking finance companies provide people with a variety of loan options to help them deal with financial exigencies. The borrowers are expected to return the principal loan amount along with the agreed interest. But often, some misfortune such as a job loss or a salary cut can compel the borrower to miss the payments.
The portion of debt which customers fail to repay on time is called overdue payments. After one or two missed payments, the lender follows the due process to recover the pending dues. It starts with gentle but frequent reminders from banks, urging the borrower to clear the overdue amount soon.
Subsequently, the lenders begin to increase pressure on the defaulters, impose hefty penalties and may even take legal action. Overdue payments not only results in additional charges but also have various other consequences.
• Negative Impact On Credit Report:
Missed repayments gets reflected on the credit report. It may also lead to rejection of future credit applications because lenders do a thorough check of the credit report of an individual to be aware of past repayment behaviour.
• Loss Of Assets:
In case the loan is a secured loan, like a car loan or a gold loan, the lenders may initiate action to take control of the pledged asset.
The most practical solution for the borrowers to clear the pending dues and to prevent any negative impact on the credit score is to pay the outstanding amount in a single go. As it can be a big amount, banking on personal savings may not be enough. However, help can be taken from banks in the form of personal loans.
Personal Loan
A personal loan is the money a borrower takes from a bank, NBFC or credit union for any personal purpose. The personal loan, like most other loans, must be paid back in fixed monthly instalments. Normally, personal loans are unsecured, meaning they are not backed by any collateral.
The interest rates, fees, and repayment terms of a personal loan vary from lender to lender. Usually, the interest rate on a personal loan is higher than other forms of secured loans but much lower than credit card rates.
Using A Personal Loan To Clear Outstanding Payments
Personal loans can be used for any purposes. Be it for planning a destination wedding or for emergency medical expenses and even for debt consolidation to make overdue payments, a personal loan is a great way to finance all unplanned financial exigencies.
• Debt Consolidation:
One of the popular uses of a personal loan is to clear overdue payments through debt consolidation. This helps a borrower to pay off multiple debts of different tenors and varying interest rates.
• Attractive Interest Rates:
Most personal loans offered by banks and NBFCs have attractive interest rates and affordable terms.
• Quick Disbursal:
A delay in payments means additional penalty charges. But since personal loan disbursement happens within a few days, it saves the borrower from shelling out extra money.
Some other benefits of a personal loan are:
• Easy loan application process involving minimal documentation
• No need for a collateral
• No fixed end-usage terms
• Repaying a personal loan on time is a good way to build the credit score.
Conclusion
Missing a single EMI can impact the financial life of a person. The first step every customer should take when they are unable to pay the loan overdue amount is to contact the lender and make him aware of the current situation. Sometimes, the lender may offer an extended tenure to help the borrower repay the loan amount.
Another popular way to clear the overdue amount is to go for a personal loan. Personal loans are a popular choice of loans since they can be used for any purpose.
IIFL Finance personal loans
are tailored to meet every short-term requirement of borrowers. For the convenience of the customers, IIFL Finance also offers an online calculator to calculate the loan charges and the EMI. IIFL Finance provides personal loans ranging from Rs 5,000 to Rs 5 lakh at competitive interest rates and no hidden costs.