Business Loan
Business loans are vital for entrepreneurs looking to kickstart or expand their businesses. IIFL Finance's range of financial products has continually innovated to cater to businesses that seek funds. IIFL Finance's small business loan is designed to fulfil capital requirements for small and medium enterprises. The MSME business loan is a comprehensive product that offers quick funds to help you grow your small business and invest in vital infrastructure, machinery, plants, operations, advertising, marketing etc.
IIFL Finance's online business loan is the ideal loan for a new business as a source of capital for all your business needs. The business loan interest rate is attractive and affordable to ensure you do not have to cut down on essential expenses of your business. Through extensive market research, the instant business loan process is tailored to ensure that it is at par with being the best business loan in India.
Apply for an instant business loan from IIFL Finance today and watch your business soar to new heights of success!
Business Loan EMI Calculator
Calculate your EMI and choose the most suitable product for you
Get Instant Business Loan on WhatsApp
apply now
WhatsApp

'Hi'
to 90197 02184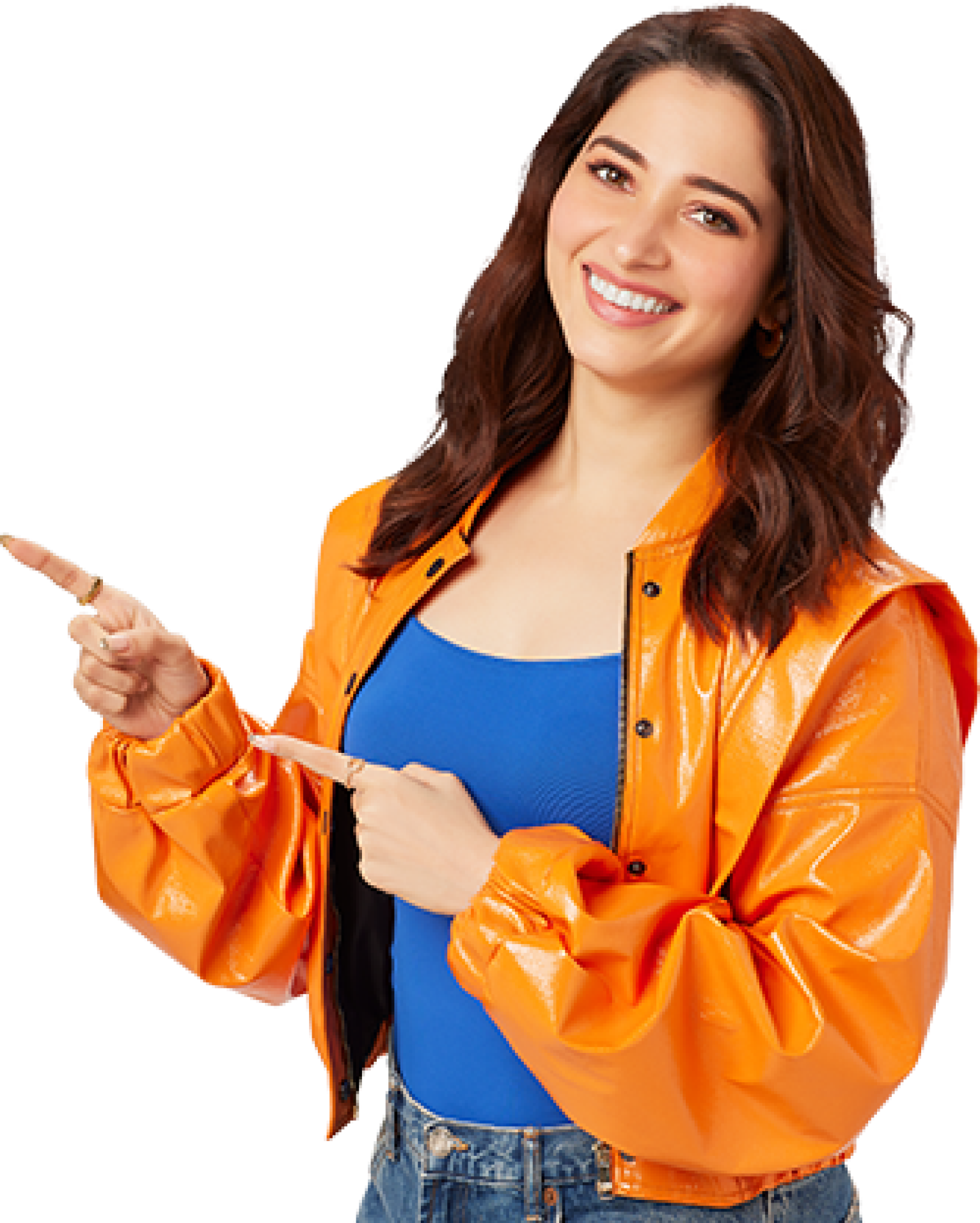 Benefits of IIFL
Business Loans
IIFL Finance provides comprehensive business loans with absolute transparency. You do not require collateral for this business loan, and you will receive the loan in less than 24 hours. A simple online application process with minimal paperwork and attractive interest rates at IIFL Finance ensures the repayment doesn't cause a financial strain.
Here are some other benefits of getting a business loan:
Quick disbursal: You can get a business loan quickly. This way, you can run operations smoothly or execute business expansion plans.

Better cash flow management: A business loan can also provide the flexibility necessary to manage cash flow. Instead of using all of its available cash to cover expenses, you can use a loan to extend expenditures over time. It can help your business manage its cash flow and avoid financial difficulties.

Building brand and reputation: A business loan can help you build a brand and reputation. By investing in marketing, advertising and other promotional activities, a company can increase its visibility and attract new customers.

Convenient and easy: Getting a Business Loan doesn't require a lot of paperwork, which is a primary advantage. Some customers can qualify for loans without collateral, guarantor, or security to meet their business expansion needs. Several lenders offer doorstep services as well.

Competitive interest rates: Business loans with competitive interest rates help you save money on borrowing costs, allowing you to use those savings to invest in business growth and expansion. These low-interest loans can also make it easier for a company to manage its cash flow and maintain financial stability.

Improved business credit: A business loan can help improve your business's credit rating. By making regular payments on a loan, you can demonstrate that you are financially responsible and worthy of credit in the future.
IIFL Finance

Business Loan

Features
Business Loan Rates
and Charges
IIFL Finance's loan rates and charges do not restrict you from investing the desired amount in your business. With an attractive business loan interest rate, your monthly EMIs are absolutely affordable. Furthermore, IIFL Finance's instant business loan comes with utmost transparency and no hidden costs. The MSME loan details are presented at the time of application to ensure you do not pay anything over the communicated rates and charges.
‌
For amount upto
₹ 30 Lakh
‌
Interest rate of
12.75% p.a.
‌
Instant Loan Amount
Disbursal
| | |
| --- | --- |
| Business Loan Upto | ₹ 30 Lakhs |
| Rate of Interest | 12.75% - 44% Per Annum |
| Processing Fee | 2% to 6% + GST* (Additional Upto ₹500 will be charged as Convenience Fees). |
| Cheque / ACH Return Charges | ₹ 500/ + GST* |
Business Loan
Eligibility Criteria
An applicant for a business loan must meet certain conditions to be eligible. These relate to the operational vintage of the business enterprise and the applicant's own borrowing history. Here are a few such conditions.
The business should be operating for at least two years at the time of applying for a loan.

Self-employed people, professionals such as doctors and CAs, and proprietorship concerns can also apply.

Charitable organisations, NGOs, and trusts are not eligible for a business loan.

The applicant should have a credit score, or CIBIL, score of 675 and above.

The business should not fall under any list of blacklisted businesses.

The office location should not be on any negative list.
IIFL

Business Loan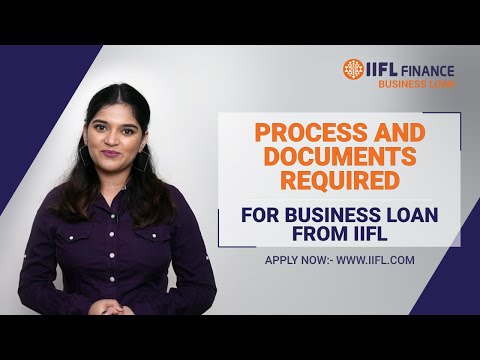 Process & Documents Required for Business Loan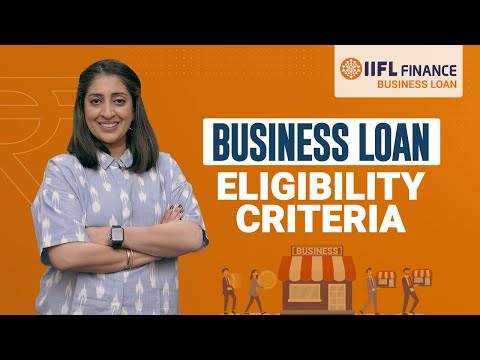 Business Loan Eligibility Criteria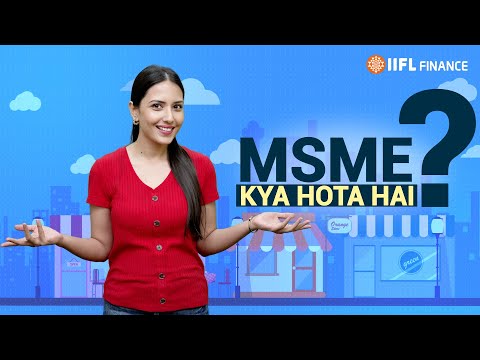 Understanding Micro, Small and Medium Enterprises MSME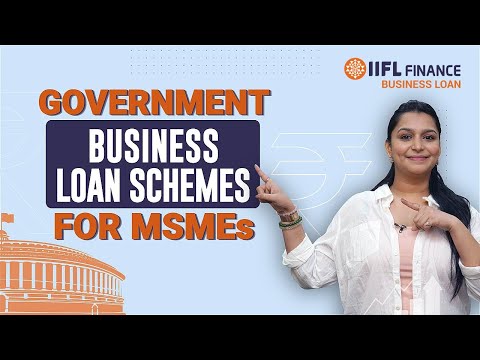 What are the documents required for

business loan?

Here are the documents Proprietorship, Partnership and Pvt. Ltd/ LLP /One Person Company will need to submit to complete the application
Accepted documents:
Documents for

30 Lakhs

KYC documents – Identity proof and address proof of the borrower and all co-borrowers
PAN Card of borrower and all co-borrowers
Last (6-12 Months) months bank statement of main operative business account
Signed copy of standard terms (term loan facility)
Additional document(s) may be required for credit assessment and processing of loan request
GST Registration.
Previous 12 months' bank statements
Proof of business registration
PAN Card and Aadhar Card copy of the Proprietor(s).
Deed copy and company PAN Card copy in the case of partnerships
Business Loan
Application Process
The business loan application process typically involves submitting the application, providing financial and business information, and performing a credit check. Keep your documents handy, such as tax returns, financial statements, and a business plan. You may also need to furnish additional information before approval. Once the loan is approved, you need to sign a loan agreement.
The business loan application process is as follows.
‌

Click "Apply Now" and complete the application form.

‌

Complete KYC by submitting all required documents.

‌

Click the "Submit" button to submit your loan application.

‌

If the lender approves your loan, we will deposit the money into your bank account within 48 hours after approval.
6 Million +

Happy Customers

I am thankful to IIFL for fulfilling my finance requirement at the right moment. IIFL provided me with every detail of the loan through timely SMSes.

Savaliya Jitendrabhai Vinubhai
We are enjoy a delightful relationship with IIFL. We have found it extremely smooth and easy to get any information regarding our loans from them. Their processes are well-defined and loans are disbursed within agreed timelines. There is complete co-operation from the entire team and we look forward to borrow more from IIFL in the future.

Customer

Support

We are devoted to solving your queries and concerns, quickly and to your satisfaction.