Business Loan In
Hyderabad
The growth and expansion of infrastructure and technology have provided a strong impetus for businesses across various sectors in Hyderabad. Furthermore, robust economic initiatives and trade-friendly policies further boost entrepreneurs' ambition to start their businesses. However, they require sufficient capital above their savings to invest in every aspect of the company.
Thus, the need for constant funds is one of the most crucial factors in the success of any business. Yet, some fundraising methods require entrepreneurs to sell a portion of their company shares to investors.
One of the best solutions for raising adequate capital without selling a part of the company is to take a business loan in Hyderabad. It is an ideal product that allows businesses operating in Hyderabad to raise adequate capital at flexible repayment terms.
Features and Benefits of

Business Loan In Hyderabad

Hyderabad, one of the major hubs for business in India, has numerous businesses requiring constant capital to ensure business success. Some businesses need capital to cover short-term liabilities such as rent, employee salaries, etc., while others need higher amounts to market or expand the business.

For any entrepreneur, taking business loans in Telangana is one of the best options. Here are the features and benefits of business loans in Telangana that lenders offer to Hyderabad entrepreneurs.
Immediate Capital
An Instant loan in Hyderabad or business loans in Telangana offer immediate capital to entrepreneurs. They can use the loan amount to ensure they have adequate funds to cover the short and long-term liabilities of the business without delay.
EMI Repayment
Like other types of loans, business loans in Hyderabad require borrowers to repay the principal amount along with interest to the lender within the loan tenure. However, the loan product curates EMIs in a way that reduces the financial burden on the borrower. The borrower can repay the EMIs by selecting various options such as monthly, quarterly, semi-quarterly, and annually.
Minimal Documentation
Lenders have designed business loans for businesses operating in Hyderabad to ensure an easy KYC process that requires minimal documentation. While filling in the business loan application form, you only have to submit minimal documents for the KYC process. Minimal documentation allows entrepreneurs to present the business loan application with a time-effective process.
No Collateral
The business loan product offers flexibility when pledging an asset as collateral to raise the loan amount. While taking a business loan, you don't have to pledge any asset as collateral with the lender.
Business Loan in Hyderbad EMI Calculator
Calculate your EMI and choose the most suitable product for you
Documents Required For

Business Loans in Hyderabad

Every lender has set a specific application process for a business loan that requires the borrowers to submit certain documents. Here are the documents required.
Charges and Interest Rates For

Business Loans in Hyderabad

Similar to business loans offered in other Indian cities, a business loan in Hyderabad also comes with an interest rate that the borrower has to pay to the lender over the principal loan amount. However, lenders have designed business loans to offer entrepreneurs attractive and affordable interest rates.
Why Take A

Loan In Hyderabad?

Being an entrepreneur in Hyderabad can be highly rewarding as the business spectrum is effective and has a high potential for profits. However, running the business operations smoothly requires constant funds to invest in every aspect of the business. Taking a business loan in Hyderabad is one of the ideal options to raise adequate funds for the business; here is why.
Adequate Capital
Entrepreneurs in Hyderabad can apply for a business loan of up to Rs 30 lakh with a quality lender to raise adequate and immediate funds. Quality lenders approve the business loan application process within 30 minutes and disburse the loan amount within 48 hours.
More Control
As an entrepreneur, you can raise funds for your business from private investors or take a business loan. However, unlike private funding, which requires you to sell a portion of your company against the funds, a business loan does not have any such process. Hence, with a business loan, you retain business control.
No Collateral
One of the best reasons you should look toward taking a business loan is that there is no requirement to pledge an asset as collateral.
Eligibility Criteria to Apply For

Business Loans in Hyderabad

Since a business loan does not require the borrower to pledge an asset as collateral, lenders have set eligibility criteria to ensure they offer the business loan to creditworthy entrepreneurs. Here are the eligibility criteria to apply for a business loan with a quality lender such as IIFL Finance:
It is an established business operating for more than six months at the time of application.

The minimum turnover is Rs 90,000 in the last three months from the time of application.

The business does not fall under any category or list of blacklisted/excluded businesses.

The office/business location is not on the negative location list.

Charitable organisations, NGOs, and trusts are not eligible for a business loan.
How To Apply For A

Business Loan in Hyderabad

Here is how you can apply for an ideal business loan with IIFL Finance:
‌‌

Visit IIFL Finance's website and navigate to the business loan section.

‌‌

Click "Apply Now" and fill out the application form.

‌‌

Submit all the relevant documents needed for completing KYC.

‌‌

Click on the "Submit" button to complete the loan application process.

‌‌

After review, IIFL Finance will approve the loan in under 30 minutes and disburse the amount within 48 hours into the borrower's bank account.
IIFL

Business Loan

Related Videos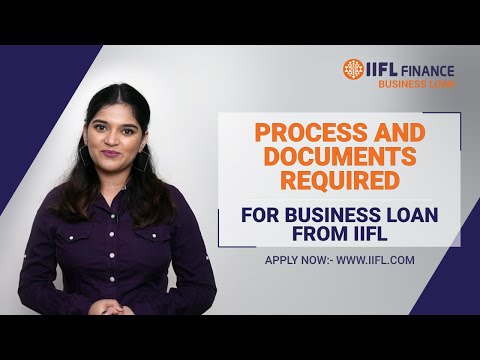 Process & Documents Required for Business Loan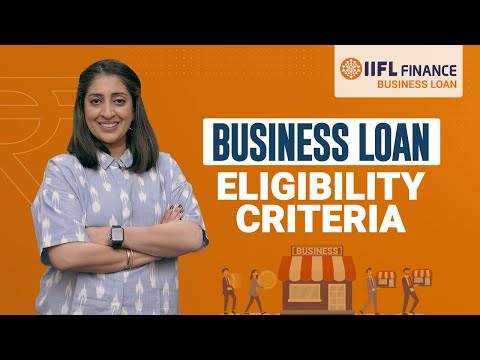 Business Loan Eligibility Criteria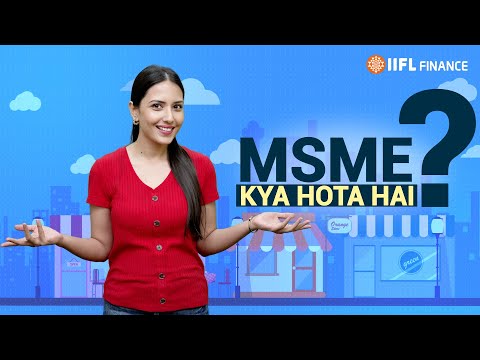 Understanding Micro, Small and Medium Enterprises MSME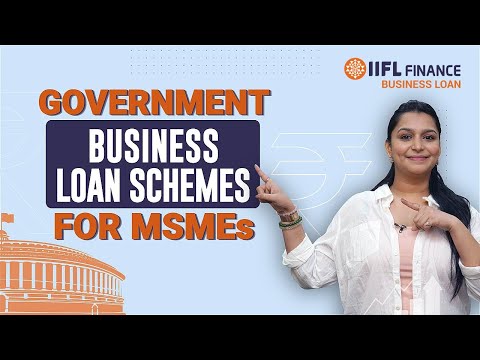 Business Loan in Hyderabad FAQs
IIFL Finance offers varying financial services, including customised and comprehensive business loans. Through IIFL Finance's business loan, you can get instant funds up to Rs 30 lakh with a quick disbursal process online and minimal paperwork. The loan's interest rate is attractive and affordable to ensure the repayment doesn't create a financial burden.