Chennai has a thriving business environment that has attracted numerous industries and multinational corporations. Along with a diverse economy of key sectors, including information technology (IT), manufacturing, healthcare, and financial services, it houses a vast automobile industry, earning it the nickname "India's Detroit". The city offers a favourable business environment with various industrial zones and dedicated business districts. And for such a thriving business destination, there's always a need for working capital. A business loan in Chennai is the easiest way to fulfil this growing need.
IIFL Finance's business loan in Chennai is one of the most sought-after options preferred by the locals and national and international brands operating in this bustling city. With attractive interest rates and a hassle-free process, everything is taken care of smoothly, from application to the amount disbursal.
Features and Benefits of a

Business Loan in Chennai

Chennai's infrastructure, such as its international airport, seaport, and well-connected road and rail networks, support its business activities and trade. Precisely why lenders offer customised solutions to those seeking a business loan in Chennai. Here are the salient features and benefits of a business loan in Chennai:
Business Loan in Chennai EMI Calculator
Calculate your EMI and choose the most suitable product for you
Eligibility Criteria for

Business Loans in Chennai

If you are looking for an unsecured business loan in Chennai, you will be expected to fulfil specific eligibility criteria. It is advisable to review everything in detail before you apply for a business loan in Chennai.
The business should be functioning for more than six months at the time of application

Minimum turnover of the last three months should be Rs. 90,000 at the time of application

The business should not be blacklisted or counted among excluded businesses

Office/business location should not feature in the negative location list

The business should not be a Charitable Organisation, NGO or Trust
Documents required for a

Business Loan in Chennai

If you are an entrepreneur looking for business or SME loans in Chennai, you must submit a few essential documents related to your business.
KYC records - Proof of the borrower's identity and addresses for each co-borrower

PAN cards for each co-borrower and the borrower

Bank statement for the main business account for the most recent six to twelve months.

Standard terms (term loan facility) signed copy

Additional document(s) for credit evaluation and loan request processing

Bank statements from the last 12 months

PAN card and a copy of the proprietor(s)' Aadhar card

Proof of business registration.

In the event of partnerships, a copy of the deed and the company's PAN card
Business Loan
Fees & Interest Rate
The interest rate and fees keep changing depending on market conditions and economic factors. However, be assured that the business loan interest rate in Chennai is customised and made affordable so that you focus on achieving your business goals without worrying about the financial burden.
Why choose an unsecured

business loan in Chennai?

A business loan is handy when you must ensure smooth business operations during lean periods or when cash flow is insufficient. The availability of skilled professionals in various fields has made Chennai an attractive business destination. Whether for expansion plans, launching new product lines/areas of service, or capital investment required to acquire machinery, vehicles or real estate, a business loan in Chennai can be the optimum solution. It can support growth opportunities and help the business reach its full potential.
An unsecured business loan in Chennai can help in:
Enhancing production capabilities

Immediate business investments
How to apply for a

Business loan in Chennai

IIFL Finance offers a seamless process to apply for new business loans in Chennai. Here's what you need to do
‌‌

Go to the business loan section of the IIFL Finance website.

‌‌

Click "Apply Now" and complete the form.

‌‌

Submit all the necessary paperwork to complete KYC.

‌‌

Click the "Submit" button.

‌‌

Following evaluation, IIFL Finance will grant the loan in under 30 minutes and deposit the money into your bank account within 48 hours.
So if you are actively looking for a business loan in Chennai, Do not hesitate and apply now!
IIFL

Business Loan

Related Videos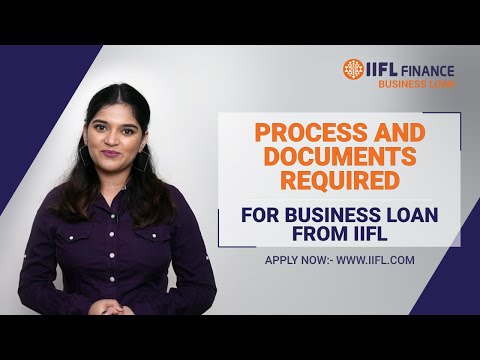 Process & Documents Required for Business Loan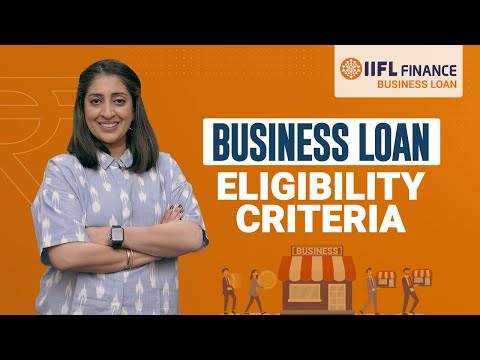 Business Loan Eligibility Criteria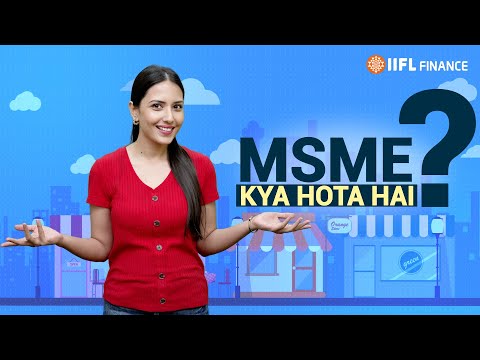 Understanding Micro, Small and Medium Enterprises MSME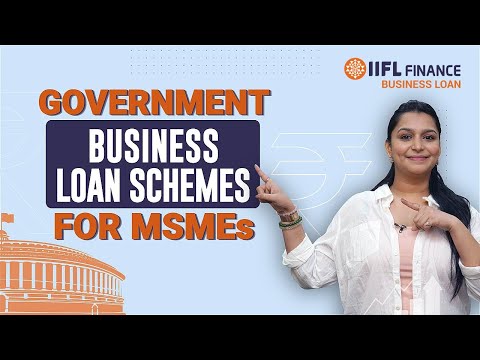 Business Loan in Chennai FAQs
Different lenders have different requirements. However, a majority of them expect you to fulfil the following eligibility criteria:
Your business should be functioning for at least two years
A CA should audit the business' past two years
Your credit/ CIBIL score should be more than 650
Your business should not be blacklisted
Anyone with gold jewellery or gold in any other form, such as coin, bar or biscuit, is qualified to apply. Only the gold content of the jewellery will be calculated. The candidate must fall between the ages of 18 and 60. Professionals, self-employed people, business owners, and other people can get loans against gold.