What Is Working Capital Management, Types and Importance
A working capital loan enables a business to carry out its short-term activities. Read to know the working capital management types & importance at IIFL finance.
30 Oct,2022
12:56 IST
24 views
11 Likes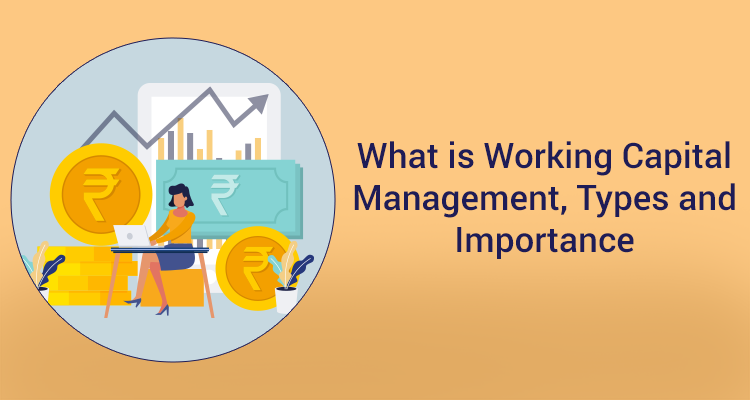 Every business venture must have adequate money to sustain its day-to-day operations and meet its immediate financial requirements. These could relate to staff wages, routine vendor payments, rent, utility bills and so on. Ensuring the business entity has a certain amount of money to meet these expenses is called working capital management.
While every business must strive to manage working capital through its cash flows, many of them very often struggle to do so. This is especially true in the case of micro, small and medium enterprises (MSMEs). What can entrepreneurs do in such cases? A convenient option is to take a working capital loan from a bank or a non-banking finance company.
A working capital loan enables a business to carry out its short-term activities. Such loans are often for smaller amounts and for shorter terms, lasting anywhere from a few months to a few years, though the loan amount, tenor, and other terms vary from lender to lender.
These loans are especially beneficial to companies with erratic income or cash flows, those that experience seasonal business cycles, or those who might need a little more cash to close the gap between receivables and payables.
Working capital loans can also assist companies in meeting a sudden increase in demand for their products or services, such as during the holiday season when they require extra cash on hand to purchase raw materials or make advance payments to vendors.
Types Of Working Capital
Working capital can be classified in a few different ways, depending upon parameters such as duration or accounting purpose. For instance, a company's balance sheet may specify working capital on a gross and net basis.
Gross Working Capital:
This shows the total current assets of the business. Current assets are those that can be converted to cash within a year. Gross working capital does not consider current liabilities of a company.
Net Working Capital:
It is the different between a company's current assets and current liabilities. It shows how sound operationally the business is and whether it is able to finance its day-to-day functions.
Permanent Working Capital:
It is the minimum amount need to run a firm's routine operations without interruption. This would include money needed to pay employees, vendors, power bills etc.
Regular Working Capital:
The part of the permanent working capital required for daily operations is called regular working capital. This includes staff salaries and payments made for regular raw material purchase.
Reserve Margin Working Capital:
Companies must also keep some money for unforeseen situations such as natural calamities or an industrial strike. This type of working capital is kept for such purpose, and is part of permanent working capital.
Variable Working Capital:
This type of working capital is temporary in nature and is required for a particular time. It can be sub-divided into two segments.
Seasonal Variable Working Capital:
A firm's expenses may shoot up during certain periods, such as the festival season or the rise in demand for air-conditioners during summers. This type of working capital ensures the firm doesn't run out of money in such situations.
Special Variable Working Capital:
It is a part of variable working capital and is kept for special purposes or even for unforeseen circumstances.
Negative Working Capital:
A shortfall in working capital is known as negative working capital or working capital deficit. This essentially means a business has more current liabilities than current assets.
Importance Of Working Capital Management
Working capital is critical to run a business. The ideal scenario is for all working capital requirements to be internally generated. However, this may not always be feasible.
Any mismatch in a company's need for working capital can put it in trouble and have an impact on how it conducts business every day. Businesses who don't have enough working capital won't be able to pay employees' salaries or purchase raw materials from suppliers. This will have a significant impact on their capacity to offer their clients' products and services.
Businesses need to keep track of how much money they will require for daily operations, how much of that money they can get from regular sources, and how much money they will need to borrow to maintain consistent work.
Conclusion
A successful business venture has to have enough cash on hand to cover ongoing costs. Businesses should constantly monitor changes in their working capital requirements and be prepared to fund such needs either outright or through borrowing.
Working capital loans are particularly advantageous for companies that deal with seasonal demand or have erratic cash flows and require additional funding to bridge the gap between receivables and payables. Working capital loans are typically provided by banks and non-banking financing providers to assist businesses during a challenging time.
A working capital loan from a reputed lender such as IIFL Finance can be very useful. IIFL Finance focus on digital-first services not only makes it easier for prospective borrowers to apply for a loan but also makes it quick and convenient thanks to minimal procedures and paperwork.
IIFL Finance offers flexible repayment options that can be adjusted as per the borrower's cash flows. The company charges market-competitive interest rates and offers
business loans
for up to Rs 30 lakh without any collateral for up to five years. It also provides collateralized loans of up to Rs 10 crore for as long as 10 years.