Should I Get a Personal Loan for Travelling?
Planning for vacation? Explore best reasons to get Personal Loan for travel by IIFL Finance & give yourself the gift of extravagant holidays. Visit Now!
25 Dec,2016
05:00 IST
78 Views
365 Likes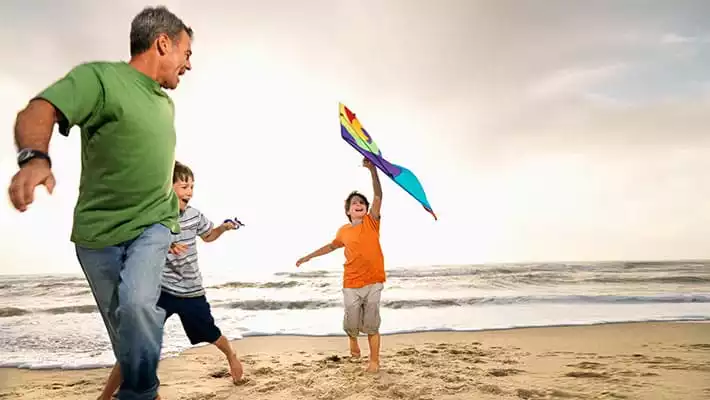 "I' m here to spread a message of hope. Follow your heart. Don't follow what you are told you are supposed to do." as by J. Cole
Life is beautiful, if you can experience different cultures, indulge in see sightseeing, explore the beauty of the world. Travelling is indispensable to add excitement to life. And you need funds to see the world around us. You can save money to fund the vacation or can seek help from a lender. Usually, it is quite difficult to afford a luxurious trip on your own savings. And if you can fund your vacation from a lender's help, there is nothing wrong in that.
The banks and NBFCs fund personal loans according to the profile of the candidate. As the name suggests, personal loans can be availed for any personal reason. With personal loans, you can visit your dream destinations, taste the local culture and enjoy the way of life in a different way. So, let's have a discussion on some more benefits of the personal loan so that one can leverage this in a better way.
1. Thanks to the new era of digitization. You can make an application online hassle-free and the turnaround time is less. IIFL Express Personal loan disbursal is possible just within 8 hours.
2. Through the digital customer portal, you can easily track the status of loan, repayment and other key information.
3. People prefer to go with a loan where there is less paperwork involved.
4. In a case of a home loan or gold loan, you keep the product collateral as a mortgage. However, no such thing is required to keep as a mortgage for the personal loan.
5. As compared to loan on credit card and gold loan, the interest rate on personal loans is low.
6. A personal loan can be repaid in 12-60 months as per your convenience. The EMI can be deducted from salary account as per NACH and ECS.
7. You can check for pre-approved offers of banks and NBFCs from time to time.
8. If you are going for the first time on a vacation spot and unsure of your expenses, you can borrow personal loans to have some emergency funds on your part.
9. You can keep the credit card but usually, the withdrawal limit is very less here. In a case of a personal loan, you can borrow a good amount of money. Again, the interest rate on a personal loan is low as compared to the loan on a credit card.
Do you want to know the tax benefits on Personal loans? Click here

So, if you want to live a life with personal loans, there's nothing wrong with it. Just you need to maintain a good CIBIL Score as no collateral is mortgaged as security for this loan.