What Is Personal Loan?
What is Personal Loan? Read this complete guide & know about personal loan meaning, benefits, eligibility criteria and much more. Learn now at IIFL Finance!
28 Sep,2022
09:31 IST
95 Views
31 Likes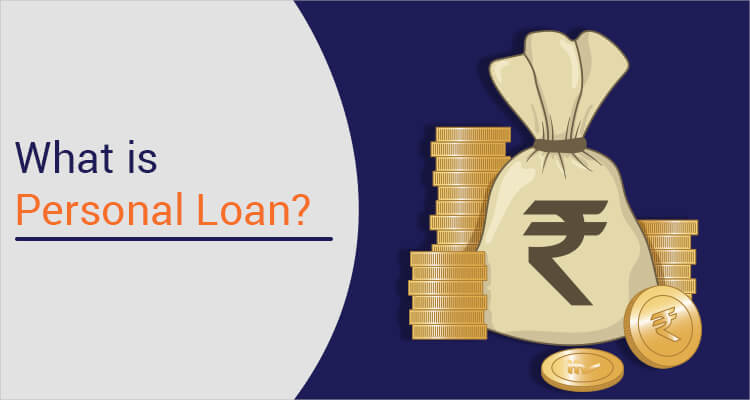 A personal loan is an easy and convenient way to acquire funds if you lack the amount you need to fulfill your dreams or emergency expenses. Whether you need money for a car, a dream vacation, or to finance higher education, a personal loan can help you get capital quickly and easily. This blog highlights everything you need to know about personal loan meaning, benefits, and eligibility criteria.
What Is A Personal Loan?
A personal loan is a borrowed amount from a bank or other financial institution that you must repay over a set period with consistent monthly payments. Personal loans are typically unsecured. Thus, you will not need to pledge any collateral.
Personal loans, or consumer loans, are multi-purpose loans that cater to any immediate need that you might have.
What Are The Benefits Of A Personal Loan?
Having covered the
personal loan definition,
let's examine the benefits of availing of a
personal loan in India.
• Unsecured:
Unlike secured loans, personal loans don't require collateral to approve and sanction the amount. Hence, personal loans are easier to obtain than any other loan, like home loans, and auto loans, among others.
• Quick Approval:
Personal loans take much less time to process than other loans. This way, they can meet your urgent cash or payment needs.
• Versatility:
It doesn't matter if you're buying an iPhone, going on a Swiss holiday, or refurbishing your home; a personal loan will be helpful. There are no set rules behind the usage of the loan amount.
• Minimal Documentation:
Most personal loans have the advantage of requiring minimal documentation and are thus easier to avail of. IIFL Finance, for example, requires just a few documents to be submitted online to approve your loan within 30 minutes.
• Flexible Tenure:
Personal loan lenders allow you to choose the tenure of your loan. Determining your repayment capacity can help you decide the ideal tenure that does not create a financial burden.
What Is The Maximum Amount That You Can Borrow?
With your income and profession, the lender will assess your loan application to determine how much you can borrow. Lenders generally approve loans based on their calculations where the EMI doesn't exceed 40% to 50% of your monthly income. A salaried professional's salary and other liabilities will determine the amount.
Is It Possible To Apply For A Joint Personal Loan?
Yes, you can apply for a Personal Loan jointly with your spouse, friends, or other family members. Lenders will consider the applicants' income when determining the loan amount of a personal loan if the applicant has a co-borrower. As a result, you can request a higher loan amount. However, the lender may reject your loan application if your co-borrower has a poor credit history.
Documents Required For A Personal Loan
The
documents required for a personal loan
may vary from lender to lender. But, the general requirements include:
• Proof of identity (passport, driving license, voter ID, or Aadhaar card)
• Address proof (copy of a passport, driving license, voter ID card, or Aadhaar card)
• Last three months' bank statement
• The two most recent salary slips and the most recent Form 16
• Copies of your degrees and license (only applicable to self-employed applicants).
Apply For A Personal Loan With IIFL Finance
With IIFL Finance hassle-free application process, you can customise your personal loan based on your capital needs. You can use this quick personal loan from marriage to vacations to home renovations. Get a
personal loan online
with IIFL Finance today and fulfill your dreams!
Frequently Asked Questions:
Q1. Are foreclosure charges applied to personal loans?
Ans. A lender may levy foreclosure fees if you decide to prepay your loan before the term has ended. Typically, this penalty is one to two per cent of the outstanding balance.
Q2. What is the repayment tenure for personal loans?
Ans. Borrowers can choose between 1-5 years of loan tenure at most banks and financial institutions.