What Is Moratorium Period In Personal Loan?
A moratorium enables borrowers to delay interest & principal payments. Read on to know everything about moratorium period in personal loan at IIFL Finance.
3 Nov,2022
10:26 IST
8 views
8 Likes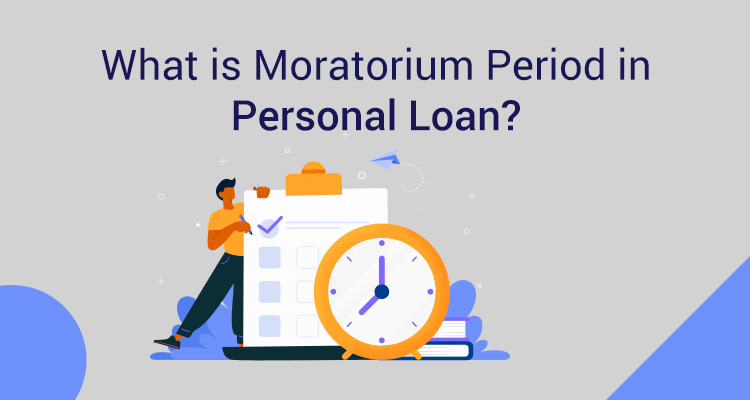 A personal loan can help people get out of a lot of tight spots, from unanticipated medical costs to necessary house repairs. It can also assist people in achieving lifestyle objectives like travelling overseas or purchasing the newest electronics products or home appliances.
A personal loan must be repaid to the lender with interest as per the specified repayment plan, just like all other loans. But what if the borrower experiences another crisis while the loan is being repaid and is unable to make the payments? Borrowers may request a moratorium term from their lenders in order to handle such circumstances.
Loan Moratorium
During a loan moratorium, the borrower is exempt from making equivalised monthly payments on the debt.
Many loans, such as those for education, have a moratorium period built in since payments often begin a few months after the course is over or when the beneficiary finds employment.
As a temporary measure of relief during times of generalised financial problems, the government or the Reserve Bank of India may also declare a moratorium.
For instance, the RBI permitted bankers to grant their clients a six-month deferral on making instalment payments on term loans, including retail loans, during the national lockdown for COVID-19 in 2020.
At the time, the majority of lenders also provided personal loan borrowers with a moratorium. However, borrowers can contact their respective lenders directly to take advantage of this provision for ordinary personal crises.
Loans Where Moratorium Is Permitted
Banks and non-banking finance companies (NBFCs) often permit moratorium on housing, educational, and agricultural loans. This facility is intended to help borrowers who may not be in a position to pay the EMI either in the initial period of the loan or any time in between during the entire loan tenor.
For example, farmers may not be able to pay back the sum borrowed for seeds, fertilizers and farm processes until they harvest and sell their crops. Similarly, most students don't start paying back their education loans before they get a job. Also, EMIs for some home loans begin only after the buyer takes possession of the house. This helps the homebuyers to avoid paying both a large EMI as well as the house rent.
Personal loans
, in general, do not have any moratorium periods built into the debt agreements. This facility can be availed and provided on a case-by-case basis. Borrowers can ask their lenders for a moratorium on payments if they are struggling to cover their EMIs for a certain period. Lenders can offer moratorium at their own discretion.
Whether To Take Moratorium Or Not
A borrower should keep a few things in mind before requesting their lender for a moratorium.
• Borrowers should take a moratorium only when absolutely essential and when they can't pay the EMIs.
• Borrowers should take a moratorium for the shortest period possible.
• Borrower will have to pay interest on interest during the moratorium because the loan keeps accruing interest during this period.
• Borrowers can choose to not take the moratorium even if the lender is offering it.
Conclusion
A moratorium offers borrowers reprieve during difficult financial circumstances. It enables borrowers to delay interest and principal payments without being considered in default. This provides personal loan applicants some breathing room and some time to organise their finances.
However, a moratorium only delays loan repayment for a set amount of time rather than waiving it altogether. The loan is increased by interest that was accumulated throughout the moratorium. This lengthens the loan's term and adds to the weight of interest. Needless to say, if the borrower has the means to do so, it is always preferable to pay the EMI because the moratorium has a cost.
Most importantly, the borrower should take a loan only from a reputed lender like IIFL Finance that doesn't charge usurious rates of interest, and customizes the loan repayments to match their income or cash flows.
IIFL Finance also offers flexibility in repayments and provides great customer service to ensure the borrowers manage to pay back their debts without any undue burden on their finances.