What Is The Full Form Of NBFC?
NBFC is called as Non-Banking Financial Company - Find out the NBFC Full Form, it's meaning, history, types, objectives, etc at IIFL Finance in detail.
26 Sep,2022
09:43 IST
3573 Views
12 Likes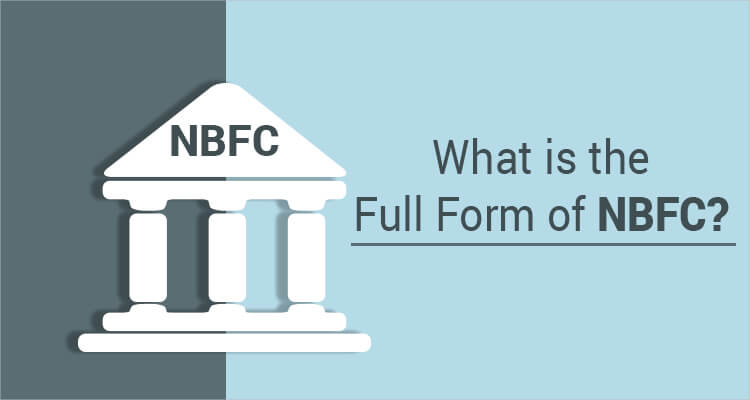 NBFCs in India have become prominent due to easy credit, their pan-India presence, superior customer service, and their use of digital technology. But what is an NBFC? What's the purpose of such institutions? Learn NBFC's meaning and more in this article.
NBFC Full Form
An NBFC is a Non-Banking Financial Company without a full banking license that provides financial services and products. General, these institutions cannot accept traditional demand deposits from the public, such as checks or savings accounts.
An NBFC is also called an NBFI, a non-banking financial institution.
History Of NBFC
NBFCs were founded in India in the 1960s to cater to the financial needs of individuals not adequately served by banks. It took a long time for Non-Banking Financial Companies to impact the financial industry because they were initially small organisations. The RBI amended its Act 1934 in December 1964 to include a new chapter dealing with NBFCs. As a result of this act, NBFCs could appropriately establish themselves in India.
Later, two committees were established by the Indian government to review NBFC structures and operations: James S Raj Committee, the 1970s and the Chakravarty Committee, 1982.
NBFCs have expanded significantly over the past few decades in terms of their operations, range of products and services, and technological advancements, among other things.
What Are The Services Offered By NBFCs?
Services offered by NBFCs include:
• Credit and loan facilities
• Acquisitions and mergers advice
• Underwriting shares
• Hire-purchase
• Leasing
Types Of NBFC
Non-Banking Financial Companies fall into two categories:
1. Deposit Accepting:
Deposit-accepting NBFCs, such as loan companies, investment companies, and asset finance companies, accept deposits from the public.
2. Non-Deposit Accepting:
These are NBFCs that do not accept public deposits but rather lend the funds to the public and collect the money as repayment.
Role And Objectives Of NBFC
Roles Of NBFCs
1. As NBFCs provide tailored solutions to diverse customer needs, they contribute to inclusive growth in the country.
2. A large portion of new businesses' funds come from NBFCs.
3. As NBFCs provide loans to Micro, Small, and Medium Businesses, contributing to building financial strength.
4. NBFCs play a significant role in the country's overall development by creating jobs, developing transportation, generating wealth, etc.
Objectives Of NBFCs
1. Several NBFCs create jobs in the country by lending loans to private companies, which causes a rise in demand.
2. NBFCs facilitate the distribution of funds, which leads to income regulation, thus influencing the economic development of a nation.
3. By providing funds to small businesses, NBFCs strengthen the financial market.
What Is The Difference Between NBFC And A Bank?
| | | |
| --- | --- | --- |
| BASIS FOR COMPARISON | BANK | NBFC |
| Meaning | Banks are government-authorised companies that provide banking services | NBFCs are companies without a banking license. |
| Established under | Banking Regulation Act, 1949 | Companies Act, 1956 |
| Foreign Investment | Allowed up to 74% for the private sector banks. | Allowed up to 100% |
| Maintenance of Reserve Ratios | Compulsory | Not required |
| Insurance of your deposits | Available | Not available |
Take advantage of IIFL Finance loans
With IIFL Finance, you can fulfill all your financial needs. Take advantage of our business,
personal loan
, and gold loans, and apply now!
Frequently Asked Questions
Q1. What is an NBFC?
Ans. NBFCs or Non-Banking Financial Companies provide financial services and products without a full banking license.
Q2. Who regulates NBFCs?
Ans. As a regulatory body, the Department of Non-Banking Supervision (DNBS) is tasked with regulating and supervising NBFCs under the Reserve Bank of India Act, 1934, chapters III B and C and chapter V.