Know Everything About NBFC Business Loan 
NBFC business loans fulfills the capital requirements of small & medium enterprises. Here are the key things to know about NBFC business loan!
8 Sep,2022
06:21 IST
13 views
17 Likes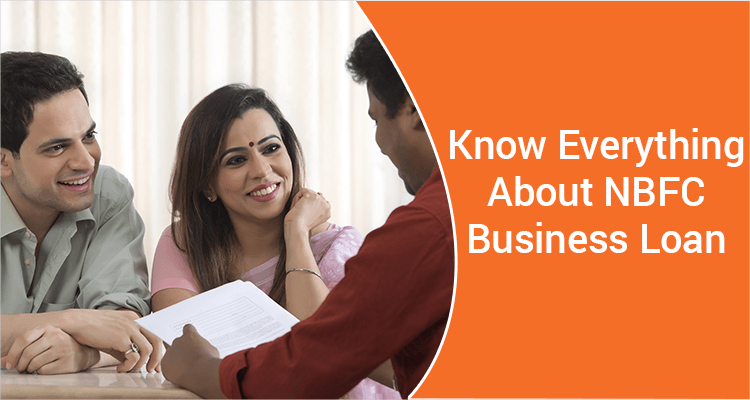 NBFC business loans are a type of loan product that fulfills the capital requirements of small and medium enterprises. Small and medium enterprise business owners avail of a loan from various types of NBFCs, which they are liable to repay over the tenure of the loan along with the applicable interest.
Why NBFC Business Loans?
Years ago, banks dominated the lending ecosystem in India. However, today NBFCs have become the preferred avenue for borrowers because of their flexible structure. Here are some reasons why taking an NBFC loan is the best lending option:
1. Minimal Paperwork:
NBFC business loans
require minimal paperwork. You can take a quick business loan online by filling out an application form and completing KYC.
2. Quick Disbursal:
One of the best features of a business loan taken from an NBFC is their quick loan disbursal process. Top-tier lenders approve the business loan application within 30 minutes and credit the loan amount within 48 hours.
3. No Collateral:
Other financial institutions may require pledging an asset as collateral before offering a loan. However, most NBFCs do not require any collateral and provide the loan amount without the borrower pledging an asset.
NBFC Business Loan Eligibility Criteria
Like other financial institutions, taking an NBFC loan also demands fulfilling the NBFC loan eligibility criteria. Here are the typical eligibility criteria for an NBFC Business Loan:
1. Established businesses operating for more than six months at the time of application.
2. Minimum turnover of Rs 90,000 in the last three months from the time of application.
3. The business does not fall under any category or list of blacklisted/excluded businesses.
4. The office/business location is not on the negative location list.
5. Charitable organizations, NGOs, and trusts are not eligible for a business loan.
Documents Required For NBFC Business Loan
Here are the documents Proprietorship, Partnership and Pvt. Ltd/ LLP /One Person Company will need to submit to complete the application for an NBFC business loan:
1. KYC documents – Identity proof and address proof of the borrower and all co-borrowers
2. PAN Card of the borrower and all co-borrowers
3. Last (6-12 Months) months bank statement of main operative business account
4. Signed copy of standard terms (term loan facility)
5. Additional document(s) for credit assessment and processing loan requests
6. GST Registration
7. Previous 12 months' bank statements
8. Proof of business registration
9. PAN Card and Aadhar Card copy of the Proprietor(s)
10. Deed copy and company PAN Card copy in the case of partnerships
Avail Of An Ideal Business Loan From IIFL Finance
IIFL Finance is India's leading NBFC that offers various financial services with a special focus on customized and comprehensive business loans.
IIFL Finance business loan
offers instant funds up to Rs 30 lakh with a quick disbursal process. The business loan application process is entirely online with minimal paperwork. The
loan's interest rate
is attractive and affordable to ensure the repayment doesn't create a financial burden.
FAQs:
Q.1: Are loans taken from NBFCs better than other loan options?
Ans: Depending on your personal finance goals, loans from NBFCs may prove a better option as they do not charge a hefty fee for loan processing and offer business loans at a nominal interest rate.
Q.2: Do I need a high credit score to take a business loan?
Ans:
NBFC business loans
do not prioritize an extensive credit check. However, you should fulfill the eligibility criteria set by the lender.
Q.3: What is the loan tenure for IIFL Finance business loan?
Ans: The loan tenure for a business loan up to Rs 30 lakh is five years.