What Is A Personal Loan?
People use personal loans to establish & grow businesses or to combine several loans into one. Read on to know what is personal loan only at IIFL finance.
7 Oct,2022
18:35 IST
7 views
2 Likes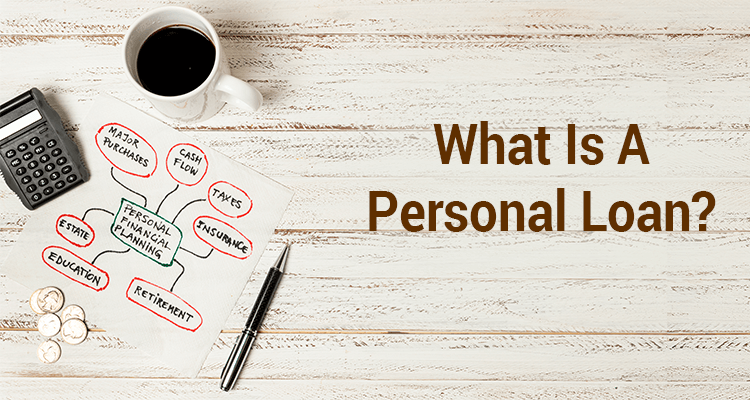 Every year during the festival season, people splurge on buying new gadgets or home appliances or clothes, and often the shopping bill can run up ahead of the money in the bank. This is when a personal loan can prove to be useful.
But shopping isn't the only purpose for which a person can avail a personal loan. An individual can borrow money from banks or non-bank lenders for a variety of needs through a personal loan. It might be used to renovate a house, pay for school, or plan a wedding.
Personal loans can also be utilised to achieve lifestyle objectives, such as purchasing a fancy device, and even for going on an international vacation.
When unexpected medical problems arise, a personal loan can be a huge assistance in paying medical expenditures. A lot of people also use personal loans to establish and grow businesses or to combine several loans into one.
Types Of Personal Loans
Personal loans are typically unsecured loans. This means such loans do not require the borrower to put up any collateral with the lender as security.
However, personal loans can also be secured in nature. A secured personal loan can be taken by pledging an asset as a collateral with the lender. In the case of a default, lenders can take control of the pledged asset and recover part or all their money.
Since unsecured personal loans don't require any collateral, lenders take a bigger risk while offering such loans. Therefore, such loans carry higher interest rates than secured personal loans.
Application Process
In order to obtain a personal loan, one must apply to a lender and start the procedure by filling out an application form. These days, this is also possible online with most reputed lenders.
The lender carefully examines all the supporting paperwork, including the application form and statements of income, assets, and liabilities. The next step is to finalise the paperwork and sign on the dotted line after the bank has approved the loan and the borrower has agreed to its terms.
Disbursement is the last action. The money is typically transferred right into the borrower's bank account.
Interest And Repayment
Like most other debts such as home loans or car loans,
repayment of personal loans
to the lender is also made in equal monthly installments (EMIs). Both the principal and interest amounts are included in the EMI.
The lender charges interest as compensation for making the loan. Either a fixed or floating interest rate is possible. A fixed rate doesn't change during the course of the loan, unlike a floating rate, which does.
Compared to credit cards, personal loans have lower interest rates. Lenders charge different interest rates. Numerous variables, including credit score, income, employment, age, etc., are taken into account.
When the loan is fully disbursed, the loan repayment period begins the following month. Typically, the payback period lasts between one and ten years. Additionally, one may repay the debt before it is due.
However, many lenders charge a pre-payment or a foreclosure fee that usually depends on the outstanding amount and the outstanding tenor.
Conclusion
A personal loan from banks or non-banking finance companies like IIFL Finance can be used to pay any expense, especially if the borrower doesn't want to sell any assets and is in desperate need of cash.
Personal loans are simple to obtain and, if requested online, can be availed quickly. Prospective borrowers would be wise to compare loan terms before taking out a personal loan in order to get the best bargain.
Checking for the lowest interest rate is typically the first step in the process of applying for a personal loan and making sure that the arrangement is advantageous. If one needs to haggle for the best price, having a strong credit history, a high credit score, and a decent employment profile will be helpful.
Banks may provide lower borrowing rates, but often have more rigorous eligibility requirements and a longer approval procedure. In comparison, NBFCs such as IIFL Finance provide an easier process for personal loans with only the most basic documentation and competitive interest rates.
IIFL Finance processes a personal loan application within a few minutes. If the loan application and documents check out, the company credits the money into the borrower's account within 24 hours.