Personal Loan Tenure - What Is The Loan Duration From IIFL Finance?
What is the loan duration for personal loan? Get to know the minimum & maximum tenure & other details about personal loans here!
5 Nov,2022
18:00 IST
10 views
10 Likes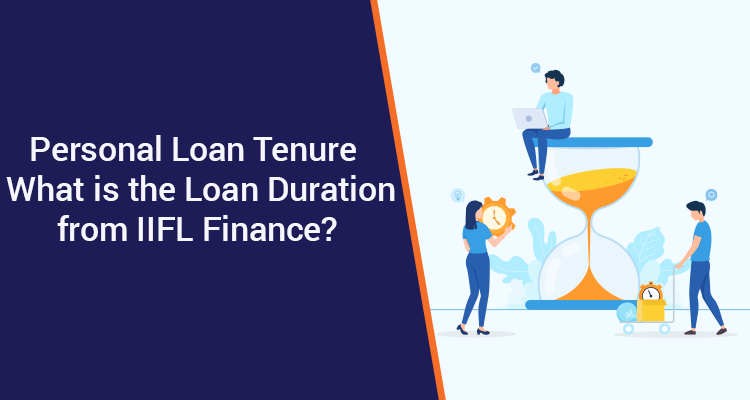 People find themselves in need of some extra money from time to time, particularly while dealing with emergencies such as unforeseen medical bills or sudden home repairs or for a vacation that they may have been itching to go on. If there is no ready cash in hand, or in case of a shortfall, a personal loan can help a lot.
Personal loans typically don't require a collateral and have faster disbursement time compared with secured debts such as a mortgage. Also, they require minimal documentation and can be used for a variety of purposes.
While dozens of banks and scores of non-banking finance corporations (NBFCs), and even fintech startups offer personal loans, prospective borrowers should thoroughly compare lenders to check for their applications processes, interest rates, and repayment terms. Another important factor that borrowers should keep in mind is the loan tenor.
Maximum and Minimum Loan Tenor
All loans have to be repaid within a certain time. This is called loan tenure. In other words, the tenure is the duration over which the borrower repays the principal and interest portions of the loan.
Like interest rates, application processes and repayment terms, the maximum and minimum tenors also vary from lender to lender. In general, lenders offer personal loans for as short as three months to as long as seven years. However, most lenders cap the tenor at five years.
The actual tenor depends on parameters such as the amount of loan, interest rate, and monthly instalments. Lower the tenure, the lesser will be the interest burden. Conversely, a higher tenure means the borrower would have to pay a higher amount in interest payments. Moreover, many lenders charge a higher interest rate on longer tenors to cover for the extra risk in lending in such cases.
People with lower incomes or other outstanding loans should opt for a longer tenor. While this will increase their overall interest outgo, it will help them keep their EMIs to the minimum so that they can repay the loan without any strain. But if someone has the capacity, they can keep the tenors short and EMIs higher to keep interest payments lower.
Personal Loan From IIFL Finance
Approval procedures at many banks are comparatively long drawn-out and their eligibility requirements are more onerous. In contrast, reputed NBFCs such as IIFL Finance provide a more convenient process for obtaining personal loans. IIFL Finance, for instance, offers personal loans with minimal paperwork that can even be completed online.
Moreover, a borrower can choose to repay the loan in equal monthly instalments depending upon their salary or cash flows from business. IIFL Finance offers loans for as low as three months and as high as 42 months, with the amount going from Rs 5,000 to Rs 5 lakh.
IIFL Finance also offers a variety of repayment methods to the borrowers, including through internet banking and through mobile apps such as Paytm, PhonePe and Google Pay.
Conclusion
IIFL Finance makes it easy to
avail a personal loan
and to repay it via a fully digital process. The company processes an online personal loan application within minutes. If all the documents are verified, it credits the money into the borrower's bank account within 24 hours.
IIFL Finance also allows online repayments, and flexibly at that for tenors ranging from three months to three-and-a-half years. In addition, the company offers several value-added services and among the most competitive interest rates in the market.