Personal Loan For Bank Employees
Lenders consider bank employees a safe bet for advancing personal loans. Know personal loan for bank employees in detail only at IIFL Finance.
1 Nov,2022
12:10 IST
9 views
2 Likes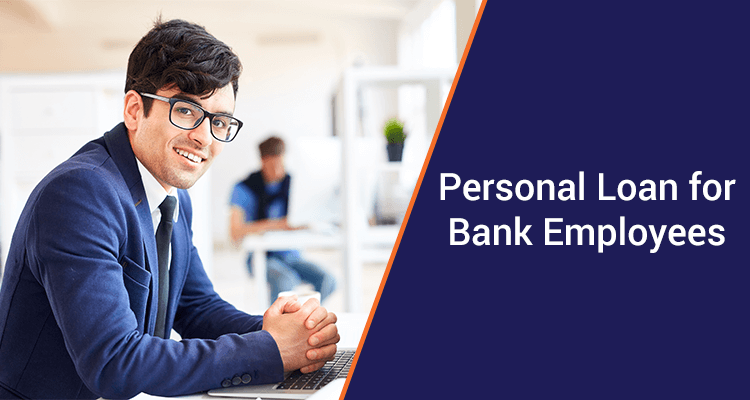 Personal loans can come handy if one needs funds for any emergency such as an unanticipated medical expense or for some travel that one may have been itching to go on, or to make that renovation in the house that one may have been wanting for a long time.
This is because, typically, there is no restriction on end-use of personal loans. Moreover, lenders give personal loans without any collateral and with minimum documentation. This makes personal loan a favourite when the need is urgent and a mortgage is not an option.
As personal loans are collateral-free, the risk is high for lenders and they typically charge a higher rate of interest than mortgage-based advances such as home loans. Lenders usually assess the creditworthiness of a borrower through the credit score, or the CIBIL score, as well as regular income, years of service, and job profile.
A steady job with a regular salary is one of the most important criteria lenders will look at for advancing personal loans. Not only the job but the profile of the employer matters, too. If a person is working with the government or with a public-sector enterprise or any of the top companies then chances of securing a personal loan rise. And among lenders' favourites for giving personal loans are bank employees.
Bank Employees
Banks are one of the most sought institutions for jobs in India as they provide steady income and a strong job security. Hence, lenders consider bank employees a safe bet for advancing personal loans.
Most banks will offer a lower rate than normal for advancing personal loans to their own employees. Even other lenders offer easy and attractive rate of interest to bank employees for personal loans for the following reasons:
• Lower Cost Of Due Diligence
Whether the loan is to own employee or to employees of other banks, lenders usually will have to do spend less on due diligence than normal for giving personal loans. Documents of employment and salary slips would be readily available with the bank itself, helping lenders cut the cost of paperwork.
• Less Risk
As the advance is being given to a bank employee, the risk of default on repayment is low. This gives an incentive to the lender to lower the
rate of interest on personal loans
to bank employees. The banks will also have the option of getting the equated monthly installments (EMIs) directly from the salary of employees itself.
• Employee Loyalty
A bank also earns loyalty of employees when advancing personal loans to them. As the lower rate of interest is typically applicable only till the time an employee is working with the bank, it becomes one of the reasons for the borrower to stick to the current employer.
Credit Score
Bank employees know first hand the importance of paying back the loan on time, and the consequences of not doing it. This makes them more likely to stick to the repayment schedules and avoid defaults. This, in turn, results in a higher credit score for bank employees.
The credit score is an important metric for deciding whether an application for personal loan will be cleared. Lenders use a person's CIBIL score to see if the borrower can repay the personal loan on time or not.
The borrower's credit history, which includes details on the total amount due, any open loans at the time, and most significantly, the borrower's repayment history, is used to calculate the CIBIL score. A credit score ranges between 300 and 900. A personal loan is more likely to be approved if your credit score is higher.
Also, a higher score leads to quick disbursal, higher loan amount and lower interest rate.
Conclusion
For a bank employee, a personal loan is a fast and cheaper medium to meet any emergency need for funds. Also, for lenders, bank employees are an easily available pool of customers, and that too with lower chances of default than most others. Hence, personal loans for bank employees is a win-win situation for both borrowers and lenders.
While bank employees should prefer their own organisations first for personal loans, they can also approach other reputed lenders such as IIFL Finance if they want greater flexibility, faster approvals and easier repayment terms. IIFL Finance offers swift approval for
personal loans
up to Rs 5 lakh at attractive interest rates, starting at 11.75%, and disbursement as quickly as 24 hours.