Planning A Wedding? A Loan Might Help Ease The Financial Burden
Want to check your marriage loan eligibility? Know the steps to verify your wedding loan eligibility online & the complete process to apply in hassle free way!
20 Jul,2022
09:28 IST
26 views
52 Likes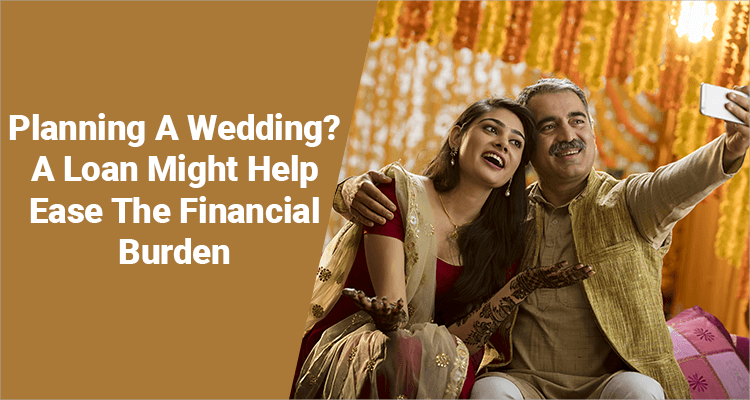 Weddings are a cheerful time for any family. However, weddings can be a costly affair. With rising costs and inflation, the wedding fund you set aside may not be enough to fulfill the expenses today. Additionally, there may be further unexpected costs. In such a case, taking a personal loan can prove to be highly effective in managing the finances and fulfilling the capital requirement for the wedding.
Here's all you need to know about the process for a personal loan for a wedding, along with the marriage loan eligibility.
Step 1: Choose An Ideal Lender
There are numerous finance companies, including NBFCs and banks, that offer personal loans for weddings. As the interest rates, tenure and repayment options differ from one lender to another, it is advisable to compare them based on these factors to choose the ideal one as per your needs. One rule of thumb is to go with a reputed company that has a good loan track record.
Step 2: Personal Marriage Loan Eligibility
Knowing that the end-use of the loan amount is for marriage, you only have to meet the eligibility criteria set by the lender. Generally, if you are a salaried employee, you should be between the ages of 23-60. For a self-employed individual, the marriage loan eligibility is fulfilled if the business has existed for over three years and the individual is between 25-65 years.
Step 3: Applying For A Personal Loan
Once you have chosen the lender and fulfilled the loan eligibility, you can apply for the personal loan online or offline. The online loan application is executed by visiting the lender's website and filling out an application form, completing e-KYC by providing valid documentation and choosing the loan amount and tenure. You can also apply offline by visiting the nearest branch of the lender.
Apply For A Personal Marriage Loan With IIFL
Weddings are a rite of passage in one's life and require uninterrupted capital. Hence, it is ideal to take a personal loan for marriage and have enough capital to see the wedding executed in the desired manner.
IIFL Finance is India's leading financial services company that provides comprehensive and customized personal loans to fulfill the capital requirement for a wedding. The personal marriage loan offers instant funds up to Rs 5 lakh with a quick disbursal process. You can apply for the loan online by verifying your KYC details or offline by visiting IIFL Finance nearest branch.
FAQs:
Q.1: What are the documents required to take a marriage loan from IIFL Finance?
Ans:
• Valid KYC through government-issued documents such as PAN Card, Aadhar Card, and Driving License along with a selfie.
• Three months of bank statements for income proof.
• Debit Card or Net Banking details for setting up e-mandate.
• e-Sign or e-Stamp for loan disbursal.
Q.2: What are the repayment options available?
Ans: You can repay the loan through regular EMIs that are automatically debited from the bank account or through other options such as foreclosing or balance transfer.
Q.3: Can I use all of the availed amounts for marriage expenses?
Ans: Yes, there are no restrictions on the end-use of the availed amount and you can use the funds for any purpose you deem fit.