I Just Joined My Job. How Can I Get Personal Loan?
New employees may require a personal loan to meet an urgent need. Read on to know the 3 tips for new employees to get personal loan only at IIFL finance.
10 Nov,2022
10:37 IST
22 views
11 Likes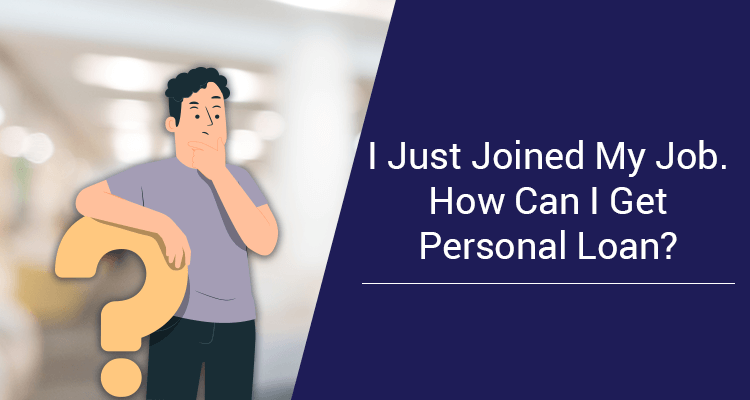 If one finds oneself in a financial crisis, such as faced with an emergency medical procedure for a family member or urgent home repair, a personal loan can be one of the quickest and best options that one can get.
A personal loan is essentially an uncollateralized loan for the short to medium term that can be taken out with minimal paperwork. Moreover, the entire process from application to approval can be done online.
Since such loans are uncollateralized, they can be availed of on the basis of a good credit history and an above-average CIBIL score, which is essentially a three-digit number between 300 and 900 that is generated on the basis of a person's credit history.
Oftentimes, people who are just starting out on their careers may require a personal loan to meet an urgent need. But most such people are unlikely to have much of a credit history and even if they do, their CIBIL score may be below average. But even such a person, who may be starting out on new job, can get a personal loan.
Before advancing a personal loan to someone who has just started out on their first job, a lender will typically make a stringent assessment of their income as well as any loans that they may currently be paying off. So, if you have just started a job and need a personal loan, here are a few tips that can be useful.
Bring A Co-Signer
A fresher can apply for a personal loan from a bank or a non-banking finance company with a co-signer. Such a co-signer can be the borrower's parents, spouse or close relatives.
In this case, the borrower should ideally choose a co-signer who has a CIBIL score and a credit history better than himself or herself, so that the chances of their loan application being approved are higher.
It would also help if the co-signer has a regular income and has no current liabilities. In case the borrower cannot repay the loan, the co-signer will be liable to do so.
Apply For A Lower Amount
A fresher should ideally apply for a relatively low amount as personal loan. The monthly repayment amount should ideally be a figure that he or she can easily pay back in easy installments from their salaries or incomes.
Offer Collateral
If someone who is just starting out on a new job can offer some collateral then they may find it easier to get a loan. This collateral can be in the form of fixed deposits or shares or insurance policies or mutual funds or any such asset of value. Typically, the interest rate on a secured loan is lower than that on a personal loan that is given without collateral. Also, the loan amount can be higher in the case of a secured loan.
Conclusion
You can apply for a
personal loan
even if you are a fresh employee just starting out on your career. If you are finding it tough to get a loan immediately, you may also choose to wait for two-three years, get some more work experience and earn some more money, so that a lender is comfortable offering you an unsecured loan.
You should, however, make sure you approach only a reputed lender like IIFL Finance so that you can have a hassle-free experience and also get the best interest rate in the market. IIFL Finance offers personal loans starting at Rs 5,000 for a minimum tenor of three months. Taking out such small loans can help a person build a credit history and a strong credit score. This can later help them borrow larger sums for longer durations.