How You Can Save On Personal Loan Interest
You can easily save on your personal loan interest rates with the 5 smart ways mentioned in this article. So why wait? Read to know more with IIFL Finance Now!
14 Jun,2022
08:47 IST
46 views
28 Likes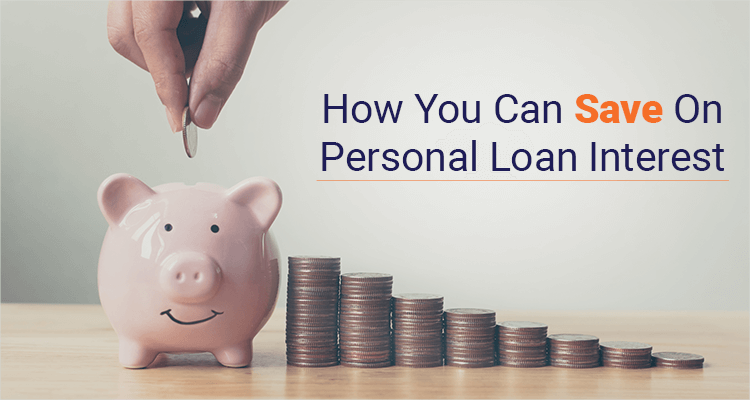 Personal loans are taken during financial exigencies, but that does not mean one has to compromise with a loan shark. With so many banks and non-banking financial institutions funds, all one has to do is go to them and fill instant personal loan application.
Now, within this spectrum also a borrower can save on interest and cost. Here's how:
Improve The Credit Score
The credit score is the first parameter most lenders will look at before approving a
personal loan
. The credit score is built over time depending on a person's borrowings and related repayments.
What Is A Good Credit Score:
There are multiple credit information agencies that assign a score in the 300-900 range.
Usually, those with a credit score of 700 and above are seen as prized customers as they have a higher propensity to not just service the loans with timely payments of interest, but also full repayment as per the scheduled time period.
How To Build A Good Credit Score:
Factors that contribute to a higher credit score are timely payment of EMI, a positive history of older credit accounts, no instance of dishonoured cheques, and lower debt-to-income ratio.
Interest Rate
A personal loan with a higher interest rate costs more and hence, borrowers should bargain for a low
rate of interest on personal loans
.
Compare The Interest Rates:
To bag the best deal, individuals can go to the websites of different lenders, submit information and then find out who is offering better rates. If necessary, one should not hesitate to flaunt the credit history and job profile when comparing rates on personal loans.
Method Of Interest Rate Calculation:
The method to calculate the interest varies from lender to lender. While some use the flat rate method, others levy interest based on the reducing rate method. Flat interest rates are generally lower than the reducing balance rate. But in reality, the reducing balance rate is mostly easier on the pockets.
Extra Charges
Besides the interest rate, there are many other costs like processing fees, administrative charges, prepayment charges and scores of other charges levied by banks and non-banking finance companies. All these together eventually push the total repayment amount higher for the borrower.
A Transparent Estimate Of Costs:
Some lenders may show low loan rates on the paper, but may charge high application processing fees. Borrowers can ask lenders a fair estimate of all hidden charges that are applicable on a loan and negotiate, if possible.
Look For Offers
One should always be on a lookout for seasonal offers or festive offers provided by lenders from time to time.
No Processing Fees:
Many a time, a lender may make special offers such as zero processing fees or lower interest rate on personal loans.
Loans On Credit Card:
Sometimes, lenders also offer faster disbursement if a loan is availed through a credit card. It is also a good idea to take a personal loan to clear credit card dues, in case one is not able to do so within the credit card cycle. This is because most credit cards have much higher interest rates than personal loans.
Prepayment
Many borrowers often want to settle their loans and debts ahead of schedule. But sometimes that may invite a penalty for prepayment.
Lock-In Period:
Most lenders have the provision of repayment of loans ahead of schedule. But they may have a lock-in period before which a personal loan cannot be prepaid.
Prepayment Penalty Charges:
One should also be watchful of the
repayment charges
and when to prepay. If the charges to prepay are high and most of the loan tenure has passed it may not be wise to go ahead with it. This is because as the loan tenure advances, the interest component falls.
Hence, when prepaying one should do a calculation of the principal and interest left on the loan.
Conclusion
Usually, lenders consider many factors before sanctioning a personal loan because such loans are mostly unsecured. And every lender takes a high risk since there is no collateral involved.
Now that you are aware of some tips to get better interest rates, you can apply for a personal loan at IIFL Finance in case you need money to meet certain expenses such as for higher studies, a vacation or a wedding or even for buying a latest gadget. IIFL Finance offers personal loans at competitive interest rates. Just fill your details, check your bureau score, set up a mandate and get the loan disbursed.