Can I Get A Personal Loan With A Low CIBIL Score?
Afraid of getting your personal loan rejected due to low CIBIL score? Read our guide to get personal loan with low CIBIL score at IIFL Finance.
13 Oct,2022
09:43 IST
15 views
8 Likes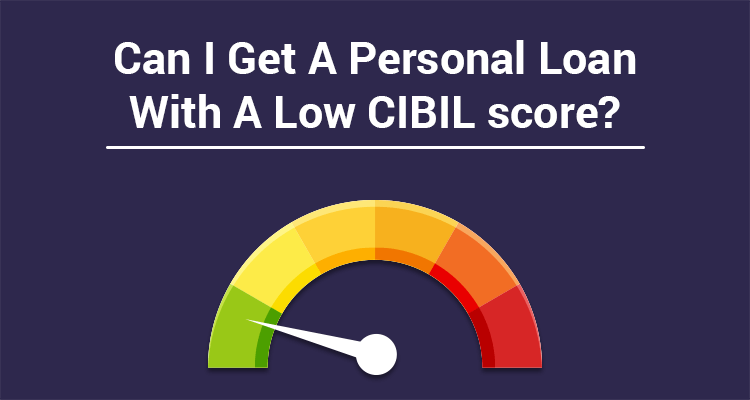 We have access to various means to meet our short-term cash needs, especially when we have to figure out a way to make up for certain expenses before the next salary arrives in the bank account.
This could be sudden medical emergencies, unanticipated renovation for a house, paying school tuition fees for children, a foreign holiday or even for helping out the family at the time of a wedding.
Options For Quick Cash
One can take a gold loan or use their credit cards, if they have one. A gold loan is often considered the best way to get cash as it carries a low interest rate, but then one may not be in a position or even keen to pledge their ornaments.
A credit card also provides instant credit as long as one is capable of paying the minimum amount due every month. But the interest rate charged on the credit card is very high.
In such a scenario, a personal loan can come handy. It is not only simple to avail a personal loan and one can do so sitting at the home as the process has been digitised with application, approval and disbursements all done online, without having to visit any branch or take reams of documentary proof for submission.
The best thing about a personal loan is that it is free of any collateral or assets to be pledged, even temporarily. It also helps in creating a positive credit history for future.
Credit History And CIBIL Score
The credit history is critical as all lenders use it as the primary parameter to assess the probability of a borrower paying back money. As a result, it is important to avail almost every loan product barring few like a gold loan.
This score—also known as the CIBIL score, because of the first Indian organisation that began compiling it—is essentially a three-digit number that credit information agencies such as TransUnion CIBIL, Experian and Equifax bring out after scanning through a borrower's existing or previous loans and associated repayments track record.
This lies in the 300 to 900 range and gives a quick snapshot of a person's credit history. If the number is closer to 900, it becomes easier to get a nod for a loan from any financial institution at a low interest rate, even though it doesn't guarantee a sanction.
In general, lenders typically select borrowers with a CIBIL score over 750, as it reflects a good credit history.
The good news is that one can still
avail a personal loan even with much lower level of CIBIL score
. But the loan may come with a lower amount than desired, higher interest rate and with stringent terms and conditions.
Getting A Personal Loan With Low CIBIL Score
There are various solutions for people having low CIBIL scores who need a personal loan.
Bring In A Co-Borrower:
If one has a low CIBIL score, he or she may opt for a co-borrower who has a good credit history. This can be a spouse or other close relatives with a high CIBIL score. This acts as a counterbalance and provides a comfort to the lender, be it a bank or a non-banking finance company (NBFC) that the loan will be repaid.
Borrow A Smaller Amount:
A person with a low CIBIL score can seek a lower amount as that would provide confidence to the lender that the borrower can pay back the money.
Shop Around:
While banks have strict thresholds and may not budge from a requirement of a 700-750 CIBIL score of the borrower to decide favourably whether to lend or not, others are more flexible. One can look around to check which NBFCs are open to lending with a lower CIBIL score.
Improve The Score:
Another way to ensure one gets a personal loan, if not immediately at a later date, is to work towards improving the score. This could involve paying back an outstanding loan, especially another unsecured loan or credit card dues. It would also mean not maxing out the credit card limit as it adversely affects the score. But the most critical aspect is to meet the repayment dues including the amount that is to be paid back every month or equated monthly installment.
Conclusion
Lenders looks to select borrowers based on their perception of how the latter would behave while repaying the money. A borrower's credit history or the CIBIL score becomes important determinant with a score above 750 seen as ideal. But one can avail a personal loan even with a lower score though this may come without bells and whistles and tagged with a higher interest charge.
One can bring in a co-borrower with a good CIBIL score, look for NBFCs who are typically more flexible and, of course, plan to improve the score for the future.
Top lenders like
IIFL Finance offers personal loan
of as much as Rs 5 lakh at competitive interest rates with a quick and hassle-free process that can be wrapped up within minutes through a digital process.