How Does Age Influence Your Eligibility To Take A Personal Loan?
Depending on the lender, the personal loan age limit varies between 18 to 70 years. But, how do age limit affects personal loan eligibility? Read to know!
28 Oct,2022
19:17 IST
12 views
2 Likes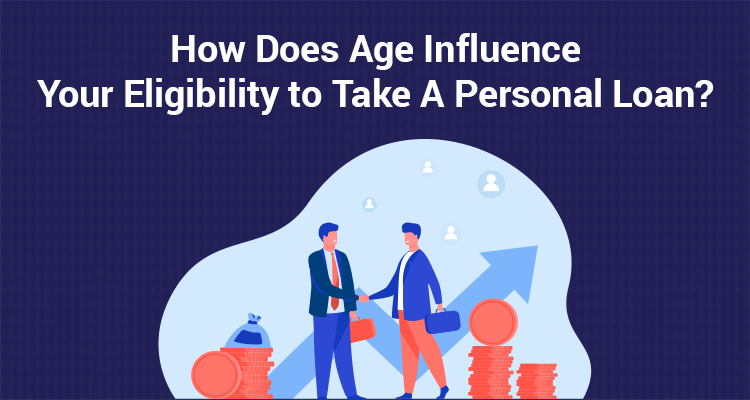 Personal loans are borrowed funds ideal for various purposes. From planning a wedding to fulfilling medical or travel emergencies, a personal loan builds the bridge between your expenses and funds. However, availing of a personal loan has its set of eligibility criteria. One of the most influential of them is age. This article explains the
personal loan age limit
and its influence in detail.
What Is The Personal Loan Age Limit, And How Does It Affect Personal Loan Eligibility?
Depending on the lender, the
personal loan age limit
varies between 18 to 70 years. Age is an important indicator of financial stability and income to lenders. The factors that affect personal loan eligibility include the following.
• Younger applicants can choose the repayment tenure, while the older applicants do not have this leverage as lenders become vigilant about them.
• A younger applicant can earn more money with several promotions and a wide range of opportunities ahead of them. It allows lenders to give extensions to younger applicants. On the other hand, an extension is questionable for a person in their late 50s as the chances of a significant increase in their income are less.
• The repayment structure depends highly on age.
Why Take A Personal Loan After Retirement?
Requirements may change with age but still take precedence. Additionally, emergencies do not recognise age before they occur. Retirees also have multiple needs that they may not optimally meet with existing savings. The person may have invested sufficient funds, but the funds may not be available at that precise time.
Industry players offer unique and customised solutions that can proactively meet this demand. Retirees may not have the same income as they did in their prime, but it would be a mistake to assume that retirees have no income. They can have multiple sources of income, including some of the following.
• Pension income
• Income from participation
• Income from retirement plans
• Income from real estate investment
• Income from post-retirement entrepreneurial activities
These sources of income can help them qualify for loans too. The caveat is that they must take responsibility for themselves and avoid taking out personal loans unless they are confident of their ability to repay.
Apply For A Personal Loan With IIFL Finance
IIFL Finances is one of the leading
personal loan
providers in the country. We offer the most competitive rates and approve loans instantly. IIFL Finance serves over 6 million happy customers with their loan requirements. You can complete the entire process online, from
loan application
to loan disbursal, in 24-48 hours. Apply for an IIFL Finance personal loan today.
Frequently Asked Questions
Q.1: What is the minimum age for personal loans?
Ans: The minimum age for personal loans with IIFL Finance is 19 years.
Q.2: What is the maximum age required for personal loans?
Ans: The maximum age for personal loans with IIFL Finance is 65 years.