Can I Get A Personal Loan Without Documents?
Lenders ask for documents to determine if a person can pay back the personal loan. Get to know how to get a personal loan without documents at IIFL finance.
10 Oct,2022
09:47 IST
26 Views
6 Likes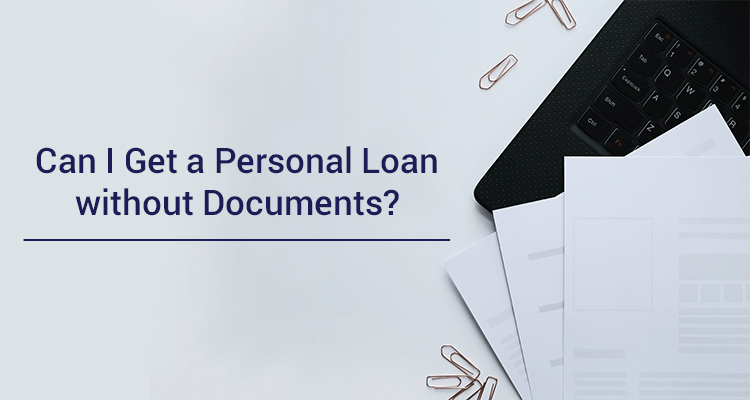 A personal loan is essentially unsecured debt that can help one tide over a difficult situation such as a medical emergency or meet an expense that would not be possible otherwise such as an international vacation.
In fact, since a borrower does not have to provide any collateral, personal loans have gained popularity as one of the best ways to borrow money for a wide variety of purposes.
On top of this, a personal loan is really easy to apply for and can be availed within a matter of hours, provided the lender is satisfied that the borrower can repay the principal and the interest in time and in full.
Typically, lenders look at a borrower's credit history, income statements and their CIBIL score, to gauge their overall financial profile. And so, lenders usually will ask for certain documents to determine if a person can pay back the loan or if he or she is a potential risk and could delay payments or even default.
Most good lenders these days let borrowers apply for a personal loan via their websites or mobile apps. Many lenders also require the borrowers to upload all the required documents on their websites, while some lenders send their executives to collect documents from the borrowers physically.
These documents can include the PAN or Aadhaar card, salary slips or business income proof of the past six to 12 months, bank account statements, and so on.
But can a borrower obtain a personal loan without any documentation? In theory, yes, it is possible to avail a personal loan without documentation.
Here are some of the ways in which a borrower can ensure they don't need documentation while applying for a personal loan:
Debt-To-Income Ratio:
If a borrower can ensure that their debt-to-income ratio remains below the 50% mark, it becomes very easy for them to avail unsecured credit like a personal loan. A low debt-to-income ratio means that the person has a high disposable income and can, therefore, afford to take on more debt and repay it without much stress or hassle. Such borrowers are considered low-risk by most banks and non-banking finance companies.
High CIBIL Score:
A CIBIL score of 750 or higher indicates that the borrower has had a nearly flawless credit history and that they have good income flow that will allow them to repay the loan on time.
A Good Borrower-Lender Relationship:
Having a long-term relationship with the lender helps. In fact, good lenders value their long-term clients and offer them several value-added services for free.
Conclusion
To avail an unsecured loan like a personal loan, it's important for the borrowers to convey to the lenders that they have been financially disciplined and are, therefore, creditworthy.
Borrowers can do so by ensuring that they make timely repayments on both the principal and interest amounts of all outstanding loans, including credit cards. Any late repayment or a default will indicate to a lender that the borrower may be a potential risk and that money should ideally not be lent to such a person.
While many lenders require only a few basic documents to approve a personal loan, it is not impossible to get a loan without any documentation, provided you have a flawless credit history, a high CIBIL score and a reasonably low debt-to-income ratio.
Many reputed lenders like IIFL Finance even allow you to apply online for a personal loan to make the experience seamless and hassle-free. You can even repay the principal and interest online just as easily and from anywhere.