Personal Loan For Travel And Holidays
Enjoy your travel holidays by taking a personal loan and the travel expenses can be done heartily without the constant worry of running out of money
15 May,2018
06:15 IST
154 views
652 Likes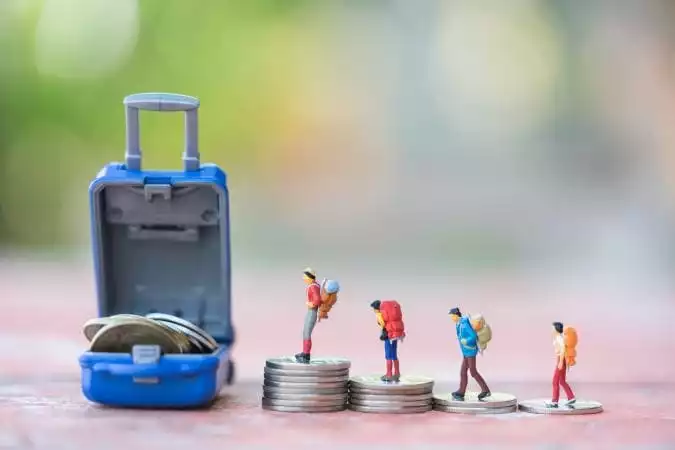 Going for a holiday is a perfect stress buster from our hectic life. However, when a person sets out for a holiday planning, there are a lot of variables involved mainly the fundamental variable of funds. Usually, when going for holidays, there will be certain circumstances where a person would be short on funds and would be forced to cut short the time duration or just have a quick peek, this is where the boon of personal loans come into the picture. You can avail a personal loan from any Financial Institution based on your loan eligibility and your repaying capacity.
You can use the loan to fund your ticket cost, hotel bills, sightseeing expenses or even splurge a little bit by shopping the local signature products of the destination that you choose to visit for your holidays. These expenses can be done heartily without the constant worry of running out of money to enjoy their holiday.
A personal loan is an unsecured loan that enables you to bridge your financial gap in case you are short of funds or to finance your expenses like travel and tours or hospital expenses or marriage expenses so on and so forth. This loan does not need a collateral and is granted when the applicant submits certain documents and satisfies specific requirements like:
Credit score
Loan eligibility
Interest rate
Loan amount
When applying for loans for travel requirements, some loans are available as low as Rs.10,000 to Rs.25 lakhs which are decided on the applicant's capacity and at the discretion of the Financial Institution's officers. The interest rate on these is usually high. A personal loan can help a person to plan an extravagant trip to exotic places in the world or to have a fun-filled sightseeing trip with kids or even for long-standing due to pilgrimage trip.
To get this loan sanctioned, the applicant has to submit documents as and when required by the Financial Institution. Nowadays, the technicality and the procedure of acquiring a personal loan has become so simple that it can be done with an instant click of a mouse and there is no need for physical submission of documents. The documents can be uploaded electronically, and the loan sanction approval is done within a matter of minutes based on your credit score.
You can pay off the personal loan in Equated Monthly Installments(EMI's) at a fixed date every month, and you have the option of paying the amount at your convenient time frame. The EMI's so paid is adjusted towards the principal and interest parts of the loan. The basic eligibility for a person to avail a personal loan differs from a salaried individual and a self-employed person.
The fundamental eligibility criteria for a salaried person or a self-employed person are:
They should be in the age bracket of 21-58 years;
Regarding their work, the salaried professional should be at least six months in the same job and hold an experience of minimum two years.
In case of a self-employed person, the minimum limit of work experience and the duration of business will be at least 2 or 3 years or as per the lending institution's protocols.
The minimum income limit is Rs. 20,000.
A personal loan has many purposes and using the credit to enjoy your holiday is one of them. The sanction of this loan to salaried individuals and business people requires very less documentation and is released within a matter of minutes or hours with the help of technology, the credit score and your repaying capacity among other criteria. So, availing a personal loan to finance the trip to your dream destinations is very much a viable option.
Know More Here: Why Should You Take Personal Loan