CIBIL Score For Business Loans And Why It Is Important
The CIBIL score reflects the creditworthiness of the applicant, its credit history. Read to know how CIBIL scores can improve your chances of getting business loans sanctioned at IIFL Finance.
17 Oct,2022
11:27 IST
9 views
4 Likes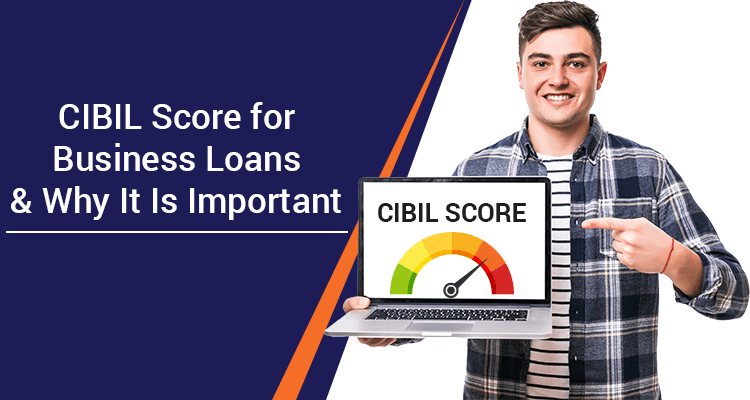 Business owners need capital to drive operations as well as to chart a growth plan to take their enterprise to new heights. The basic secret sauce for achieving this is to muster up financial resources.
There are essentially two sources of capital, one that takes the form of equity or ownership of the business and the other is via debt that makes a claim on the business. A business owner himself or herself can put in more money via equity or a shareholder loan, but many a time an entrepreneur would need to look outside the organisation.
It is not easy to bring in an external equity investor. Secondly, such a move tends to bring down the ownership interest of the founder so one needs to access it after careful thought. External debt, however, is far more easily available as it does not dilute the promoter's ownership.
As a result, debt is considered the right option when one is looking to boost capital resources for meeting day-to-day expenses or for future expansion.
Different Types Of Business loan
A business owner can take a personal loan and use that for the business venture, either by pumping in as an equity or shareholder loan on the books. But a more prudent way to finance an enterprise is via a business loan.
Such loans are of two types.
• Collateral-Backed:
In this, one has to put up some security by pledging the assets in favour of the lender till the money is paid back.
• Collateral-Free:
As the name suggests these are unsecured loans. Since these loans carry additional risk for the lender they limit the amount one can borrow to a maximum ceiling of Rs 50 lakh. In the absence of a security value, financial institutions assess the loan application by scanning the credit history of the businessperson.
CIBIL Score And Its Importance
The credit history is seen via the behaviour of the borrower in the past with respect to debt repayments. So, if one has been paying back loan, as agreed, without missing equated monthly instalments (EMIs) one gets a higher score.
If one doesn't end up utilising the entire sum allowed to be assessed through credit card usage limit it is seen as a positive indicator. If one also meets the minimum due every month for credit card usage that too is good enough and one doesn't need to pay back the entire sum due every month to score high on the books of the lender.
All such aspects are covered in the business owner's credit score, or CIBIL score. CIBIL was the first credit information agency in the country and even though there are others now doing the same task and the company's name itself has changed to TransUnion CIBIL, it has become synonymous with the credit score.
The credit score, or the CIBIL score, is basically a three-digit number that ranges from 300 to 900. A higher number shows the borrower has been meeting his or her debt obligations as per protocol and, therefore, is seen as one with high creditworthiness. On the other hand, a person with a low score is seen as risky as their past behaviour shows they could again default in the future or they have too much debt already which could affect their ability to pay back in the future.
Naturally, lenders tend to either totally reject the loan application of someone with a low CIBIL score or tend to be more cautious. Banks in general are more stringent with their evaluation of unsecured business loan to someone with a low CIBIL score. But NBFCs are flexible on this count and they are open to lending to those with a lower score with additional interest charges and other covenants.
In simple terms, a higher score increases the probability of one's business loan application getting a quick approval even though it doesn't guarantee the loan being sanctioned. On the flip side, a low CIBIL score makes it tough, but not impossible, to avail an unsecured business loan.
This makes the CIBIL score a critical aspect when one approaches any lender for an unsecured loan.
One number that is seen as a threshold for most lenders is '750'. If a borrower's CIBIL score is over 750, he or she has a fair chance of getting a lender to sanction the loan. At the same time, one can still get an unsecured business loan with a score under 700 if the business model is solid and the borrower meeting other conditions of the financial institution.
Conclusion
All lenders, be it a bank or a
non-banking finance company (NBFC)
, depend on the CIBIL score of a business owner to assess their application for an unsecured loan for their enterprise. This makes the score the single most important factor for availing an unsecured loan.
Large non-bank lenders like IIFL Finance lend as much as Rs 30 lakh to small business owners without any collateral through a completely digital process where the loan is sanctioned immediately and disbursed to the bank account of the borrower within 48 hours. IIFL Finance also offers secured business loans that can go up to Rs 10 crore for as long as 10 years.