Who Can Access Your Credit Report Or Score?
Who looks at your credit report? Monitoring your own credit helps you watch out for trouble and build your profile. Read to know more!
18 Oct,2022
10:18 IST
15 views
10 Likes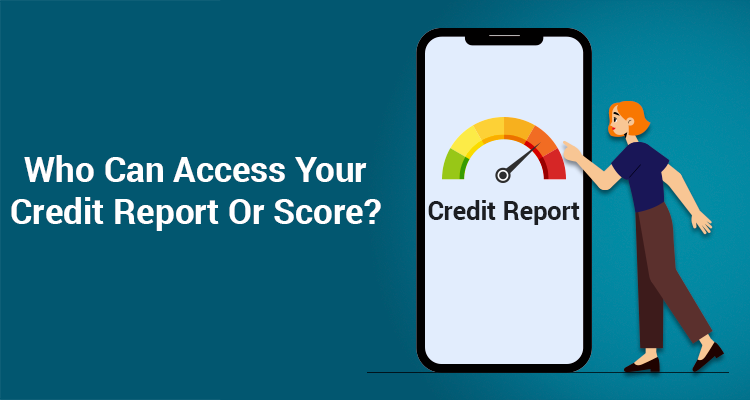 A credit score determines your creditworthiness. Credit bureaus like CIBIL, Equifax, and others generate a credit report based on your loan and repayment history. Typically, it ranges between 300-900, subject to change by the credit bureau based on various factors. The higher your credit score, the higher are your chances of loan approval. This article elaborates on who has access to your credit report in detail.
Who Has Access To Your Credit Score?
A common question among borrowers is, "if I require
a good credit score
to avail of any loan,
who has access to my credit score
?" A lender analyses your credit report when you apply for any loan. Below are the people and organisations
who can access your credit report
.
1. Potential Lenders:
Lenders perform a credit check when you apply for a loan, credit card, or other type of credit. Your credit report will help lenders determine your creditworthiness and authorize your loan accordingly.
2. Current Lenders:
If you have an ongoing loan and credit card, your lender may check your credit report periodically. It helps them decide whether to continue with their current credit terms or change them based on their credit history. Therefore, a healthy credit score is essential in the credit process.
3. Insurance Company:
These companies are gradually adapting creditworthiness models to calculate auto and life insurance premiums. Insurance premiums have multiplied and become a financial burden for many policyholders. Insurers, therefore, want to ensure that policyholders can afford to pay premiums regularly. They rely on your credit score to determine your credibility and ability to pay.
4. Potential Employer:
Credit scores help many employers make hiring decisions. It allows them to see if the applicant has filed for bankruptcy or has a claim for loan default. However, they cannot check your credit without your permission. Also, they target your credit report, not your credit score.
Avail Of Loans With IIFL Finance
Whether a personal, business, or gold loan, you can avail of them quickly and hassle-free through IIFL Finance online platform with minimum eligibility criteria. Check your CIBIL score at a glance and get the
best interest rates with IIFL Finance
.
The entire process can be completed 100% online, from application to disbursement. You may also avail of any assistance if required. Apply for an IIFL Finance loan today!
Frequently Asked Questions
Q.1: How can I check my credit score?
Ans: You can request your credit report at any of the four credit bureaus in India–CIBIL, Equifax, Experian, and CRIF High Mark. You can get your credit report for free once per year.
Q.2: Who has access to my credit report?
Ans: Your credit report is not public. However, potential lenders, current lenders, insurance companies, and prospective employers may access your credit report.