What Is The Importance Of Your Business Credit Score?
For business loan, lenders use business credit score to gauge the borrowers creditworthiness. Know the importance of business credit score at IIFL Finance.
3 Nov,2022
10:36 IST
44 Views
25 Likes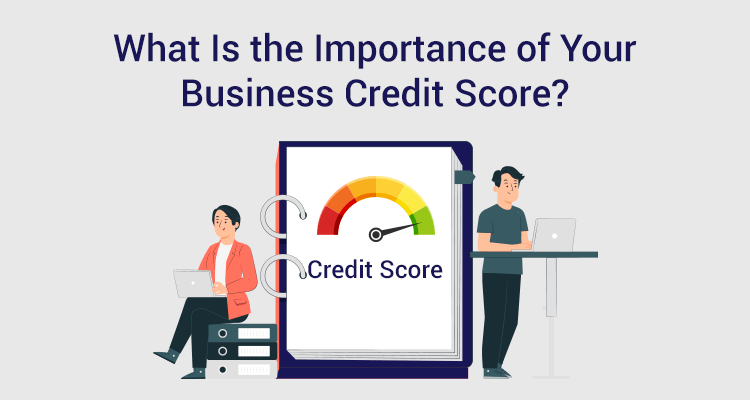 Every business needs money from time to time. And this is true more so of small and medium businesses that are fledgling and looking to take wing.
A business can require money for myriad reasons, from meeting working capital needs to buying equipment and from paying salaries to renting new premises when a business is expanding.
The best way a business can finance these requirements is by taking a business loan, which can help keep the enterprise running without a hitch.
A business loan is no different from a personal loan in that even here a bank or a non-banking financial institution will look at the borrower's overall financial history and credit profile.
Business Credit Score
While in the case of a personal loan the lender will gauge the borrower's creditworthiness by looking at their personal credit score, in the case of a business loan their business' credit score will be considered before the loan is sanctioned.
Typically, just like the CIBIL score for personal loans, a business credit score of 750 or more is considered ideal by most lenders as it indicates that the business has been fiscally responsible and has been repaying its debts on time and in full.
A business with a credit score of less than this can also get a business loan albeit at higher rates of interest. Such a business will also stand to face greater scrutiny as lenders would typically like to be assured that the business has the ability to repay the money and will not become a defaulter.
However, if a business has a lower-than-average business credit score, the entrepreneur can improve it over time by making timely repayments and by making sure that the business remains fiscally prudent.
Competitive Interest Rates
It is important to have a good business credit score as such enterprises can command the most competitive interest rates in the market. Moreover, a business with a good credit score can also ask the lender to make their repayment schedule and tenor flexible keeping in mind its cashflows, so that the loan can be repaid without any financial stress.
Helps In Future Loans
A good business credit score also means that in future the enterprise can continue to raise money at the best rates possible that good lenders can offer them. Furthermore, if a business needs a higher amount of money as loan in future, a good business credit score helps, as the lender knows that such an enterprise will most likely pay back on time and in full.
Quickens The Borrowing Process
A high business credit score ensures that the enterprise can have its loan application processed in a timely manner and without any hassles. A good business credit score creates a credible identity for the business and its owners in the eyes of the lender.
Conclusion
As is evident, a
good business credit score
can go a long way in helping an entrepreneur secure credit for his or her enterprise and too at the most competitive interest rate prevalent in the market.
It's important, however, that prospective borrowers reach out to reputed lenders to make sure their business loan application is processed promptly and conveniently.
So, the next time you are looking to raise money for your business, check out IIFL Finance, one of the best lenders in the market. IIFL Finance provides a variety of
business loan
, with or without collateral, for tenors as long as 10 years. It also charges some of the lowest loan fees as well as rates of interest and offers a whole range of value-added services to its customers at no extra cost.