Lesser Known Uses For A Personal Loan
There is no restriction on the end-use of proceeds from personal loans. Read on to know the 4 lesser known uses of a personal loan in detail only at IIFL Finance.
29 Dec,2022
12:56 IST
1869 Views
973 Likes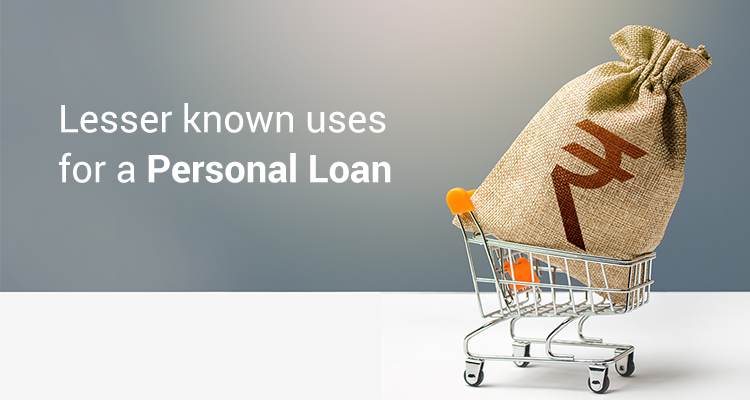 Many loan products offered by banks and non-banking finance companies (NBFCs) to borrowers are earmarked for specific expenses. On the contrary, personal loans can be used for almost any purpose and that is what makes these loans among the most opted debt products. Personal loans are mostly unsecured loans, meaning they don't require any collateral. However, some borrowers may back it up with collateral for a better interest rate.
There is no restriction on the end-use of proceeds from personal loans. Practically, it can be used to fund an emergency medical treatment, renovate home, consolidate debt, buy or lease a business vehicle and even to cover wedding expenses.
In fact, this versatile type of funding can be used for many other reasons that are lesser known to people. These include:
• Funding Legal Fees:
Hiring a lawyer and fighting legal battles in a court can deplete personal savings. Sometimes when income and personal savings may not be enough to match the legal fees, many choose to sell or mortgage personal assets. A good way to fund these costs is through a personal loan. It can be used to pay lawyer fees, legal counselling, as well as for covering all other legal expenses. But before applying for a personal loan, applicants must check the eligibility requirements.
Also, before deciding the loan amount, applicants must first be sure to identify the types of fees associated with a legal battle.
• Covering Costs Of Cosmetic Surgery:
An increasing number of people in India, across all economic backgrounds, are opting for cosmetic surgery treatments like face lift, abdominoplasty, liposuction, bariatric surgery, rhinoplasty etc. Usually, all these cosmetic treatments are not covered under health insurance; only specific cosmetic surgery being performed for medical conditions have insurance coverage. The cost of cosmetic surgery treatments can go up to several lakh rupees. For such big-ticket expenses, a personal loan can be an ideal choice.
The best part about these loans is that borrowers need to pay back the loan amount as EMIs based on the repayment term they choose. To be sure, a good credit report may be needed for this purpose as banks may not be interested in offering loans for cosmetic surgery to an applicant with a bad CIBIL score.
• Moving and Relocating:
Relocating to a new place is an expensive affair these days. Hiring packers and movers for personal belongings and transporting them to a new location adds up to the total cost. If a person is experiencing a shortage of funds, it could possibly lead to shelving of the relocation plan. A personal loan can be the best option in such a scenario.
Since there is no limitation on how to spend the amount, the proceeds can be used to shift household belongings or buy new furniture.
• Large Purchases:
Wonder what will happen if a big appliance like a refrigerator or air-conditioner conks off and needs an immediate replacement! It may come as an unplanned expense and one may not have enough cash to buy it. In such scenario, a personal loan can provide relief.
Personal loans can be taken to buy the latest state-of-the-art equipment, including mobiles, high-end laptops, washing machines, music systems, etc. Since these loans are quickly disbursed, they are a good way to cover any unexpected expenses.
Personal loans come with no restrictions on how to use the money. But there are some expenses for which personal loans are not ideal. Some lenders do not give personal loans to pay college tuition fees or to make a down payment on a home. It is also not advisable to use personal loan funds for investing in a stock market.
While some lenders have no restrictions on using personal loans for starting a small business, others may not be keen to offer personal loans for any type of business expenses. For clarity borrowers can double check with the lenders before they apply for a loan.
Conclusion
Like any other form of financing, personal loans come with their own set of benefits and risks. It is a good way to make large purchases and then pay back the lender over time, helping save both time and long-term personal savings. Making regular monthly payments toward the outstanding balance on a personal loan can also help boost the credit score.
There are several traditional banks, non-bank lenders, and online lenders that offer personal loans. To pick the right loan term, it is advisable to use the personal loan calculator to figure out the possible EMIs.
IIFL Finance is a leading financial institution that offers personal loans that can be used for almost anything. Gone are the days when customers had to spend a large amount of time submitting a loan application form and supportive documents to get a loan. At IIFL Finance, the entire application process can be completed online in just a few minutes. IIFL Finance offers personal loans for up to Rs 5 lakh for a duration of up to three and a half years.