Get To Know About Personal Loan Eligibility & Documents
Personal loan allows individuals to raise instant capital for personal expenses. Read on to know about personal loan eligibility & documents at IIFL Finance.
1 Oct,2022
08:18 IST
32 views
20 Likes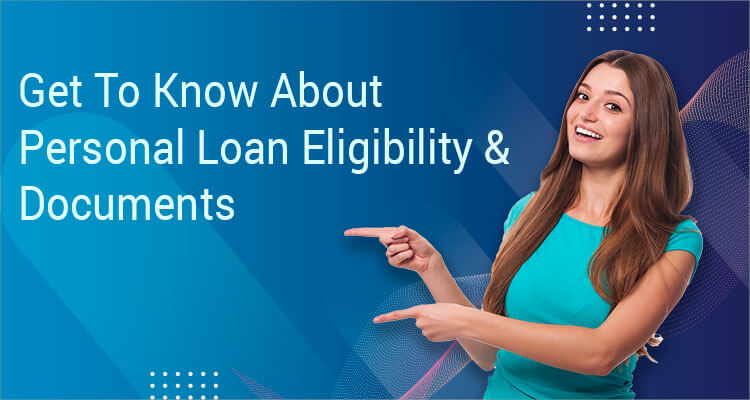 Whether an individual or a business, the need for capital is constant and is crucial to cover various critical expenses. While businesses look toward a business loan to fulfill their capital requirement, individuals raise funds through a personal loan.
A personal loan allows individuals to raise immediate capital to pay for various personal expenses, including marriage, education, vacation, home renovation, etc. However, like other loans, personal loans require submitting certain documents to match the set eligibility criteria.
Features And Benefits Of Personal Loans
A personal loan is ideal for those who do not have adequate capital or liquidity to cover their expenses. Furthermore, individuals may take a personal loan if they do not want to spend a big chunk of their savings at once. The features and benefits of personal loans include the following.
• Immediate Capital:
Individuals can raise capital quickly as reputed lenders approve and disburse the loan amount in minutes.
• No End-Use Restrictions:
One of the best features of a personal loan is that there are no restrictions on the end use of the loan amount. The borrower can utilize the amount to cover or satisfy any personal objective.
• No Collateral:
Personal loans do not require the borrower to pledge a personal asset as collateral. This way, they can obtain a personal loan without owning a valuable asset.
• Quick Approval And Disbursal:
Reputed lenders approve the personal loan amount within five minutes of application. Once approved, they disburse the loan amount within 24 hours into the borrower's bank account.
However, before approving the loan, the borrower has to fulfill the personal loan eligibility within the criteria for personal loans.
What Is The Eligibility For Personal Loans?
Lenders have set
personal loan eligibility
to ensure they offer the loan to a creditworthy borrower. You can
calculate personal loan eligibility
through the
criteria for personal loans
below:
• Age:
The age of the applicant should be between 21 years-65 years.
• Employment:
The applicant should be a salaried employee or a self-employed individual with a regular source of income.
• CIBIL Score:
The applicant should have a CIBIL or credit score of 750 or higher.
• Monthly Salary:
The monthly salary or income of the applicant must start from Rs 22,000, depending on the city of residence.
What Are The Documents Required For A Personal Loan For Government Employees?
Lenders have designed personal loans to require minimal documentation. It ensures borrowers can raise immediate capital by avoiding a time-consuming loan application process. Here are the documents required to avail of a personal loan:
• Selfie:
The selfie of the applicant as photo proof.
• PAN Card:
The valid PAN Card of the applicant as ID proof.
• Aadhar Card:
Aadhar card or driving license of the applicant for address proof.
• Employment Proof:
Employment proof for salaried employees/ Proof of business existence for self-employed individuals.
• Bank Statements:
Bank statements of the applicant for the last 6-12 months for creditworthiness.
• E-sign:
e-Sign or e-Stamp for quick personal loan disbursal.
Avail Of An Ideal Personal Loan With IIFL Finance
IIFL Finance is India's leading financial services company that provides comprehensive and customized
personal loans
to fulfill your capital requirement. The personal loan offers instant funds up to Rs 5 lakh with a quick disbursal process. You can apply for the loan online or offline by visiting IIFL Finance nearest branch and verifying your KYC details.
FAQs:
Q.1: What is the interest rate on IIFL Finance personal loan?
Ans: The interest rate on IIFL Finance personal loan starts at 11.75%.
Q.2: What is the minimum and maximum loan tenure for IIFL Finance personal loan?
Ans: The minimum loan tenure is 3 months, and the maximum tenure is 42 months for IIFL Finance personal loan.
Q.3: Do I need collateral to take a personal loan from IIFL Finance?
Ans: No, you do not need to pledge any asset as collateral to take a personal loan from IIFL Finance.