What Are The Tax Benefits Of Taking A Business Loan In India?
Taking a business loan can have tax benefits, but it's important to understand the nuances of business loan. Read to know more!
18 Sep,2022
18:59 IST
24 views
10 Likes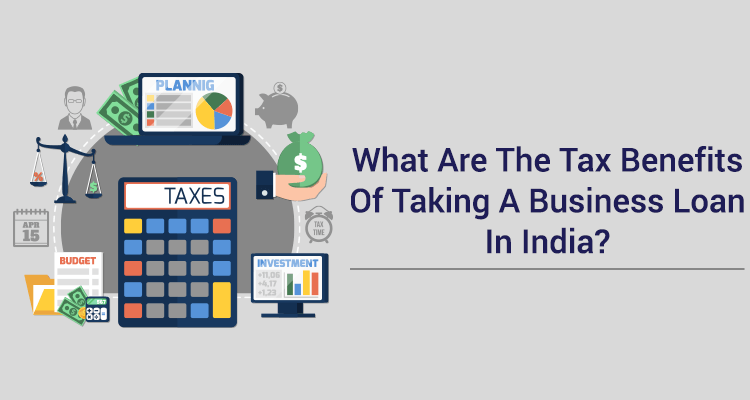 Business loans are a widely used financing mechanism for many small business owners. You can opt for a business loan to expand your business and daily operations, buy machinery or fulfill any short-term need.
A business loan can provide a much-needed cash influx to your business instantly. But, it also brings certain tax benefits. This article elaborates on the
tax benefits of business loans.
Are Business Loans Tax-Deductible In India?
According to the Income Tax Act, 1961, the business loan amount is not tax-deductible in India. However, the interest paid on a business loan from your profits is eligible for a tax deduction.
The interest you pay to your lender is the EMI you pay monthly. The EMI has some component of the principal you borrowed and the interest your lender charges on the loan they give you. Here, only the interest amount is tax-deductible, which helps you lower your tax liability.
What Are The Tax Benefits Of Taking A Business Loan In India?
While the principal amount is not tax-deductible, you can take
tax benefits on business loans
in other ways.
1. Tax Benefits From The Interest On A Business Loan
The money you initially borrow for business purposes is tax-deductible, i.e., you do not have to pay tax on those expenses. It reduces your tax burden. The interest you pay back to your lender is considered a business expenditure and deducted from the business's total revenue, helping you reduce your tax liability.
2. Tax Benefits From Business Expenses
Any type of business expense is exempt from taxes. Thus, the loan money you spend for business operations and expansion becomes tax-deductible. A few business expenses that do not form your revenue and save you from taxes are:
• Employee wages and bonus
• Office rent
• Office supply cost
• Advertising and marketing expense
• Business insurance expense
Notably, the
personal loan
available for a business is also tax-deductible.
Apply For Business Loans With IIFL Finance
IIFL Finance is a leading instant business loan provider. We provide quick loans for small businesses with small financial requirements up to INR 30 lakh with minimal business loan eligibility requirements. You can check the interest rate at your nearest IIFL Finance branch or online.
The entire process, from application to disbursement, is 100% online, and you receive the amount within 24-48 hours. You can fulfill various business needs, repay them per cycle, and take advantage of
business loan tax benefits
. Apply for an IIFL Finance business loan today!
Frequently Asked Questions
Q.1: Are EMI payments taxable?
Ans: The EMI payment consists of two components, a principal and interest amount. While the interest you pay on your loan is tax-deductible, the principal amount is taxable.
Q.2: Is business finance tax-deductible?
Ans. If a business or individual decides to refinance their loan obligations, they may want to change the interest rate, payment schedule, or other terms and conditions. Refinancing can save money in the long run, but if the money from your second loan is used to pay off your first lender, it's not considered a business expense. The interest is not taxed. However, the interest returned on the second loan is tax deductible.