Small Business Startup Loans With No Credit Check
Considering to apply for a small business startup loan without a credit check? Read to know whether you can apply for a business loan without credit check here!
22 Sep,2022
10:42 IST
55 Views
10 Likes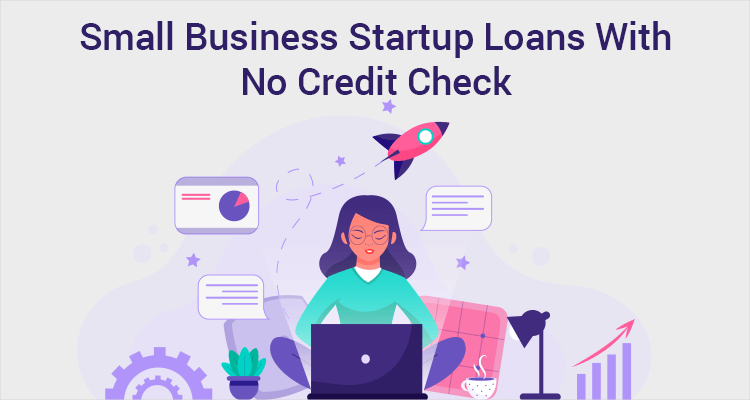 Credit scores are essential when looking for a loan for your small business startup. A credit score essentially acts as proof of your creditworthiness. However, is it possible to take a small business startup loan with no credit check?
Read on to learn everything you need to know about a
small startup business loan.
What Do You Mean By A Credit Check?
A lender performs a credit check or checks your credit score to evaluate your financial history. A credit check is akin to a background check of payment history, existing and past credit, and the types of loans you have availed of to assess your risk level as a borrower. The ideal score for a startup business loan approval is 650 and higher.
Can You Avail Of A Small Business Startup Loan With No Credit Check?
It is unlikely that a financial institution will not perform a credit check before sanctioning any loan. However, you can avail of a
small startup business loan
despite a poor credit score. But, it does accompany some consequences listed below.
1. Higher Interest Rate
When you have a poor credit history and credit score, lenders offer a higher interest rate than borrowers with a good credit history. This strategy by lenders is because a poor credit score makes you less credit-worthy and riskier for a lender.
2. Loan Sanctions With Collateral
Since the lender's risk increases with the drop in your credit score, you might only be eligible for secured loans. A secured loan is when you need to pledge an asset as collateral to avail of a loan.
3. Unfavourable Loan Amount
In conditions where credit history is poor, you might not get the sanction of the loan amount you want. The lender's discretion decides how much they sanction in such scenarios.
Apply For Business Loans With IIFL Finance
IIFL Finance is a leading instant business loan provider. We provide quick loans for small businesses with small financial requirements up to INR 30 lakh. The documentation required is minimal, and the eligibility requirements are simple. You can check the interest rate at your nearest IIFL Finance branch or online.
The entire process, from application to disbursement, is 100% online. The disbursals take 24-48 hours. Fulfill various business needs and apply for an IIFL Finance business loan today!
Frequently Asked Questions
Q.1: What is a credit score?
Ans: A credit score or a CIBIL score is a rating that proves your creditworthiness. This three-digit score helps your lender know how reliable you could be as a borrower.
Q2. What is the required credit score to qualify for a small business startup loan?
Ans. Most lenders typically seek a credit score between 650 and higher to approve a startup loan for a small business.