Guide For Taking Startup Business Loan
Applying for a startup loan for a new business? Here is the step-by-step guide for startup business loan for small businesses. Know more here!
14 Sep,2022
12:06 IST
26 views
8 Likes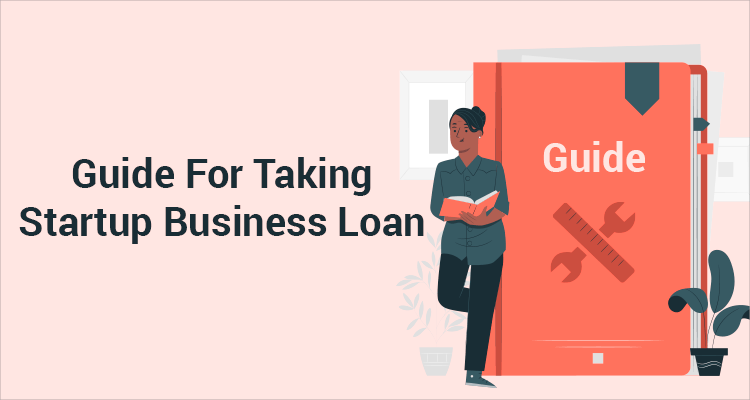 Since the launch of the Startup India initiative in 2015, many corporate startups, new-age Micro, Small and Medium enterprises (MSMEs), and other businesses have emerged. The initiative has created more job opportunities, leading to the country's economic growth.
Additionally, the Startup India campaign has promoted the financial governance of banks and non-banking by supporting startups with business loans. Loans are offered at competitive interest rates, making it easy for startup owners to repay. Capital is paramount in any business, regardless of size, and taking a business loan is the way to go.
This article is a guide for taking a startup business loan.
Factors To Consider For Your Startup Business Loan Application
Applying for a startup business loan
without knowing the few important determining factors can be risky. It's crucial to consider the following factors:
1. Determine The Loan Amount You Need
Applying for a loan amount slightly higher than the amount you need is good. However, do not exceed the limit of usage. Additional capital can help your business in many ways, but you must remember that the loan's interest rate could be higher. Before applying for a new business loan, it is wise to determine how much loan you need and plan all expenses for your business. Once you have these ready, you know the required loan amount.
2. Select The Best Lender
You can consider bank and non-bank financial companies in India for start-up loans. However, each company has its interest rates, terms, plans, etc. Be careful to apply for a business loan with a financial situation that suits your taste.
3. Check Your Credit Score
The credit score is one of the most important factors to consider before applying for a business loan. It is a three-digit number representing your creditworthiness. If you've taken out a loan before, or have a credit card, check if you paid them on time or in arrears. A good credit history enhances your chances of loan approval.
Common Eligibility Criteria For Availing Startup Business Loans
Every financial institution has its specific criteria for offering loans. However, you must fulfill the basic ground rules to be eligible for a startup business loan. These include:
• The minimum age limit of the applicant should be 18 years or above. The upper age limit varies from institution to institution
• The applicant should be an Indian citizen with no criminal record
• A decent credit history, with zero defaults in the past
• A good credit score (700 or above) enhances your loan approval chances
• A well-defined business plan
Documents Required For Availing Startup Business Loan
Some of the commonly required documents include:
• Duly filled loan application form
• Passport-sized photograph of the applicant
• A well-defined, self-drafted business plan
• KYC documents like Aadhar Card/PAN Card/ Passports, etc
• Bank statement for the past year
• Income tax return (ITR) for the past three years
Benefits Of Availing Of Startup Business Loans
They provide various benefits irrespective of the source of loan. These include:
• Tax exemption for three years for startup owners and entrepreneurs
• Funding through the debt medium keeps the startup's stake in the owner's hand. Good profits or heavy losses belong solely to the startup.
• Various schemes make raising funds via loan media more beneficial than any other option.
Business loans can act as a blessing for budding entrepreneurs.
Apply For A Business Loan With IIFL Finance
IIFL Finance is a leading startup business loan provider. We offer quick loans that are perfect for MSMEs with small financial requirements up to INR 30 lakh. You can check the business loan interest rate at your nearest IIFL Finance branch or online.
The entire process, from application to disbursement, is 100% online. The disbursals are quick and take 24-48 hours. You can fulfil various business needs and repay them per your preferred cycle. Apply for an IIFL Finance business loan today!
Frequently Asked Questions
Q.1: What are the benefits of availing of a startup business loan?
Ans: Entrepreneurs can keep a stake in the company and operate without intervention. Government schemes for small businesses also make it favourable to opt for a business loan. Additionally, startup owners might get tax benefits for three years.
Q.2: What are the government schemes available for startup business loans?
Ans: Government supports MSMEs and has rolled out several schemes like Pradhan Mantri MUDRA Yojana (PMMY), MSME Loan in 59 Minutes, Credit Guarantee Fund Scheme for Micro and Small Enterprises, National Small Industries Corporations (NSIC), and Credit Linked Capital Subsidy Scheme (CLCSS).