Is It Safe To Get A Business Loan From An Online Lender?
Want to know how you can get a safe business loan online? Read this article that will help you to grow your business without risking your finances or security. Visit Now!
17 Sep,2022
11:41 IST
29 views
5 Likes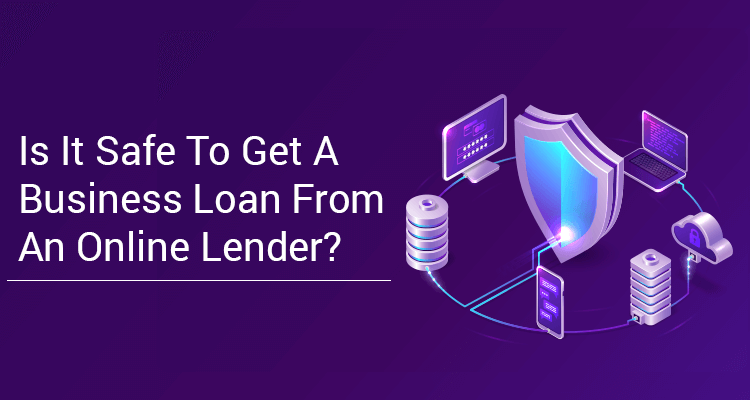 A business loan is the best way for a company to fulfill its urgent monetary needs. You can finance working capital costs, inventory and equipment purchases, expansion, and so on using a business loan. Many lenders even offer instant business loans online.
A significant advantage of online business lenders over traditional lenders is their simple eligibility requirements and streamlined approval processes. Although this is convenient, you may wonder if applying for a business loan online is safe. Here are some ways to identify fake or fraudulent lenders.
Ways To Detect Suspicious Online Business Loans
1. Upfront Payments
A deceitful lender might ask you for an advance fee during the application window for a business loan or line of credit. The lender will likely take your money and disappear if you pay the fee. No matter the loan you're applying for, reputable lenders will never require you to pay upfront.
2. No Official Address
While online business loan lenders are rarely brick-and-mortar businesses, they do need to have a physical address. A lender may not be a legitimate financial provider if their website doesn't list a proper address.
3. Unrealistic Loan Terms
Never get too excited about a loan offer that seems too good to be true. In such cases, the lender may be scamming you, or they may have hidden fees or a high-interest rate.
4. Guaranteed Approval
A lender takes on some risk when extending a business loan offer. Reputable lenders won't guarantee loan approval without looking at your credit score and business sales. Instead, they carefully evaluate your credentials as part of the underwriting process.
Generally, online lenders who promise to approve your loan before assessing your creditworthiness are scammers.
What To Look For In Reputable Online Lenders
Reliable
online lenders
will typically possess the following characteristics:
1. Strong Encryption
A legitimate online lender will protect your personal information with the highest level of encryption. A secure lender's website will have "HTTPS" instead of "HTTP."
2. Positive Reviews
Peruse through customer reviews. You shouldn't consider dealing with a lender if their negative reviews outweigh the positive ones.
3. Watch Out For Red Flags.
Even if everything appears to be going well, you should keep an eye out for red flags throughout the loan application process. Scammers might impersonate legitimate loan companies to contact you. Getting a low-interest rate despite bad credit and an offer to lend you money for your brand-new business are some warning signs to watch out for.
Get A Business Loan From IIFL Finance
Afraid of fraudulent online business loans? With a
business loan from IIFL Finance
, one of India's most trusted financial institutions, you can leave all your worries behind.
IIFL Finance offers lower EMIs, convenient repayment terms, and competitive interest rates to help you grow your business efficiently. Moreover, if you have any questions regarding your loan sanction or repayment, you can access 24/7 assistance. Make your business capital requirements a reality with a business loan from IIFL Finance.
Frequently Asked Questions
Q1. Is it safe to borrow money from online business loan lenders?
Ans. Getting a business loan from an online lender is safe if you follow the tips above to ensure that the lender is legitimate.
Q2. Can you get a business loan with bad credit?
Ans. People with bad credit may have difficulty getting an unsecured business loan, but higher interest rates make it possible. If you're offered a low-interest loan with bad credit, it might be a fraudulent offer.