What Does Capital Mean In Business
Capital in business refers to the monetary sum of all the financial assets of the company. Visit to know about capital meaning in business at IIFL finance.
6 Sep,2022
12:57 IST
13 views
19 Likes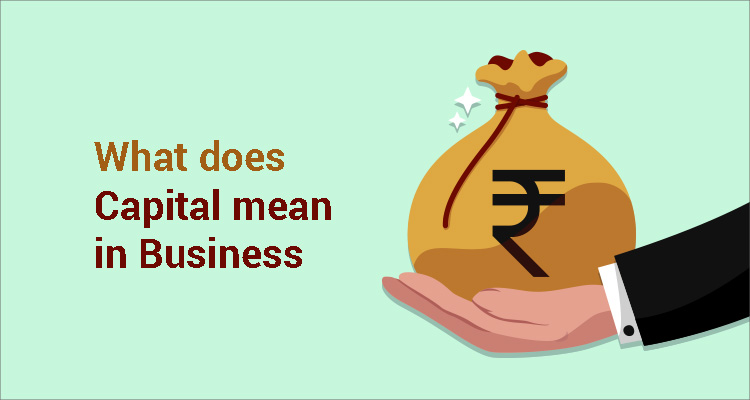 For every successful business that was once just an idea, an entrepreneur transformed it into a profitable business. However, adequate capital is the most vital among the numerous steps in creating a business plan. But what do you mean by business capital, and can a business loan help fulfill it?
What Is Capital In Business?
Capital in business refers to the monetary sum of all the financial assets, such as cash, machinery, equipment etc., needed for the company to deliver goods and services. Businesses use this capital to meet day-to-day expenses or for expansion. The types of Capital in business include the following:
1. Seed Capital
This capital type is the amount required in the initial phases of creating the business. It is the early fund amount that the owner invests in the company. The money is used to purchase equipment, office space etc., for the first time.
2. Working Capital
This type of capital is the amount required to cover the day-to-day expenses of the business after commencing operations. Such costs may include paying for rent, bills, salaries, raw materials etc.
3. Growth Capital
Growth capital is the funds a business requires to expand its current business operations to increase sales and profitability. They can use these funds to either buy new office space, and machinery or to sustain the business operations.
Avail Of A Business Loan from IIFL Finance
Fulfilling a business' capital requirement needs is vital in ensuring a business's success, which you can fulfill through an ideal loan. IIFL Finance business loan can be the go-to product to satisfy all your business needs. IIFL Finance
loan for business's interest rate
is attractive and affordable to ensure the repayment doesn't create a financial burden. The
business loan
offers instant funds up to Rs 30 lakh with a quick disbursal process.
FAQs:
Q.1: Do I need collateral for taking a loan for business from IIFL?
Ans: No, IIFL Finance's loan for business does not require the need to pledge any asset as collateral.
Q.2: What is the loan tenure for the IIFL Finance loan for business?
Ans: IIFL Finance offers a loan tenure of five years for a loan for businesses up to Rs 30 lakh.
Q.3: How long does it take for the IIFL Finance loan disbursal?
Ans: IIFL Finance business loan is typically disbursed within 48 hours of loan approval.