Importance Of Credit Score For Business Loan
Credit history of the business owner is very important for getting a business loan. Read on to know the importance of credit score for business loan!
30 Sep,2022
09:22 IST
121 views
29 Likes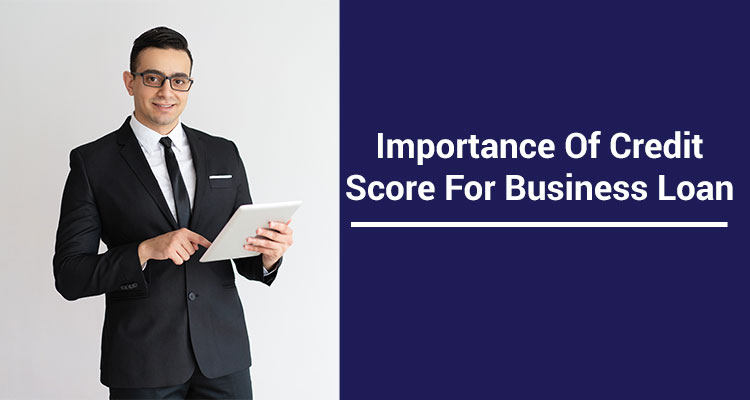 A business loan can take various forms. While someone can take a plain vanilla personal loan or a gold loan for business purposes, lenders offer tailored loans for small and large enterprises.
Broadly, business loans can be of two types: secured and unsecured. In the case of former, the business owner needs to ensure there is some collateral against which the loan is provided. This can be an office property owned by the business itself or some machinery or other assets of value.
But the other form of business loan which is more common, especially for a small enterprise, is an unsecured or collateral-free loan. These loans have a limitation that one cannot borrow a large sum. In general, the maximum amount that can be availed is restricted at Rs 50 lakh. They also come with high interest costs.
What Is A Credit Score
This is a three-digit number that varies between 300 and 900. If the score is closer to 900 it means one has a good credit history and track record. If the score is on the lower side, even if say at the middle point with 600, it may be construed as a bad score.
The score is prepared by independent credit scoring agencies who look at aspects like missed payments for debts of all kind—a personal loan, a car loan, or a housing loan, as also how the business owner has managed his or her credit card dues.
In the case of loans, this is studied by looking at whether the borrower has missed an equated monthly installment or EMI on an ongoing or previous loan. In the case of credit cards, the score takes into account if the minimum amount due in any month has not been paid.
If one has missed even one such dues in the past, and especially in the three years before applying for a new loan, it throws a red flag and brings down the credit score.
The total credit utilisation in the credit cards and amount of outstanding personal loans also affect the credit score as it reduces the ability to repay, given the debt as on date. This is even if one's monthly income is way above.
Why Is The Credit Score Important
Given that the lenders take a higher risk when sanctioning an
unsecured loan
, they underwrite the loan based on other factors. One of the most critical factors is the credit history of the business owner. This is nothing but a way to gauge the propensity of a business owner to repay a debt, almost as a behavioural trait.
This is not a fool-proof method but it does signal if the lender should advance money with a pinch of salt. In simple terms, if one has a bad credit history, lenders get apprehensive about lending to those business owners even if their enterprise itself is profit making and generates enough surplus to pay back with its cash flows.
The lenders may not disqualify the borrower but may charge a higher interest rate and may scan the business model more closely.
What's to be noted is that different lenders have different lower threshold beyond which they do not lend. For some this could be as much as 750, while for others it could be 650 or 600. Typically, most lenders do not lend to persons having a credit score of under 500. This is because it spells high risk.
But the importance of the credit score is highlighted as almost every lender uses it as a first filter when they receive an application for a business loan.
Conclusion
The credit score of the entrepreneur comes into the picture when he or she seeks to raise an unsecured business loan. This is because lenders use it to assess the probability of getting the money back. Past behaviour of how a business owner has managed their own personal finance is not the sole factor but is an important determinant of whether a
business loan
would be sanctioned and if so at what cost.
IIFL Finance, one of the most prominent non-banking finance companies in the country, offers a hassle-free unsecured business loan via a swift process, for up to five years at competitive interest rates.
It offers these loans in two buckets, one that is for small-ticket requirements of under Rs 10 lakh and another that allows a business owner to borrow up to Rs 30 lakh with minimal additional documents. The company also offers secured loans of as much as Rs 10 crore for a period of 10 years.