How To Get A Long-Term Business Loan For A Fresher In India?
If you're considering applying for a long-term business loan, take these quick steps to get started. To know more visit us online at IIFL Finance.
18 Sep,2022
18:51 IST
11 views
10 Likes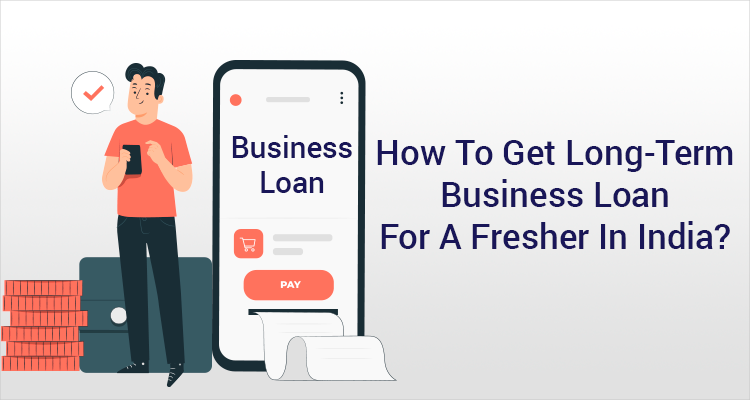 Entrepreneurs with a recently formed business need capital for scaling, expanding, and sustaining in the long term, which they secure through a business loan. However, as the business is new, they don't have enough cash flow to repay the loan in a short period with high EMI amounts. In such a case, an ideal option for entrepreneurs is to take a business loan with a long tenure.
What Are Long-Term Business Loans?
When business owners take loans from lenders such as banks and NBFCs, they must repay the loan within the set loan tenure. The loan tenure for
business loans
can stretch anywhere from 12 months to 60 months, which effectively constitutes the period within which the borrower has to repay the loan.
Long-term business loans are a type of loan product with a high loan tenure to allow the borrowers more time to repay the loan. Such loans result in lower monthly EMIs as the tenure is longer.
Benefits Of Longer Term Loans For Business
Here are the benefits of long-term business loans:
1. Increases Creditworthiness
A credit score is one of the most influential factors in getting a loan approved. However, a good credit score is based on timely repayment of financial liabilities such as loan EMIs. A business loan with a long tenure will have more EMIs to be repaid, and when paid timely, it contributes to increasing the credit score and creditworthiness.
2. Nominal Interest Rate
The
interest on long-term loans
is nominal and lower than on short-term business loans. A high loan tenure directly affects the interest rates and the resulting EMIs. The higher the loan tenure of a business loan, the lower the
interest on long-term loans
.
3. Increased Savings
Business loans with a long tenure result in lower EMIs, which the borrower has to repay over a stretched period. Hence, borrowers do not have to pay as much as EMIs every month, leaving them with higher savings for other purposes.
How To Get a Business Long With A Long Tenure For A Fresher in India?
Lenders such as banks and NBFCs have designed business loan products targeted toward fresher entrepreneurs with an operational business but want to scale it to new heights. If you are such a fresher, the first thing to do is research and compare lenders based on their loan tenure of business loans. Once you have found a quality lender and the ideal loan product tenure, you should ensure that you fulfill the eligibility criteria. Afterwards, you just have to fill out the application form and submit relevant documents to get your business loan with long tenure approved and disbursed.
Avail Of An Ideal Business Loan With A Long Tenure From IIFL Finance.
IIFL Finance is India's leading financial services company that provides comprehensive and customised business loans in India with both short-term and long-term tenure to fulfil your capital requirement. IIFL Finance business loan offers instant funds up to Rs 30 lakh with a quick disbursal process. The
loan for the business application process
is entirely online with minimal paperwork, an attractive interest rate and flexible repayment options.
FAQs:
Q.1: What is the loan tenure for IIFL Finance Business Loans?
Ans: The loan tenure for IIFL Finance Business Loans ranges from 12 months to 60 months.
Q.2: What are the interest rates on IIFL Finance loan for e-commerce?
Ans: You can take a business loan for an e-commerce company with an interest rate starting from 11.25%.
Q.3: Do I need to pledge collateral to take a business loan from IIFL Finance?
Ans: No, IIFL Finance business loan does not require pledging any asset as collateral to take the business loan.